SES Expands Multi-Cloud Offerings with Oracle Cloud Infrastructure FastConnect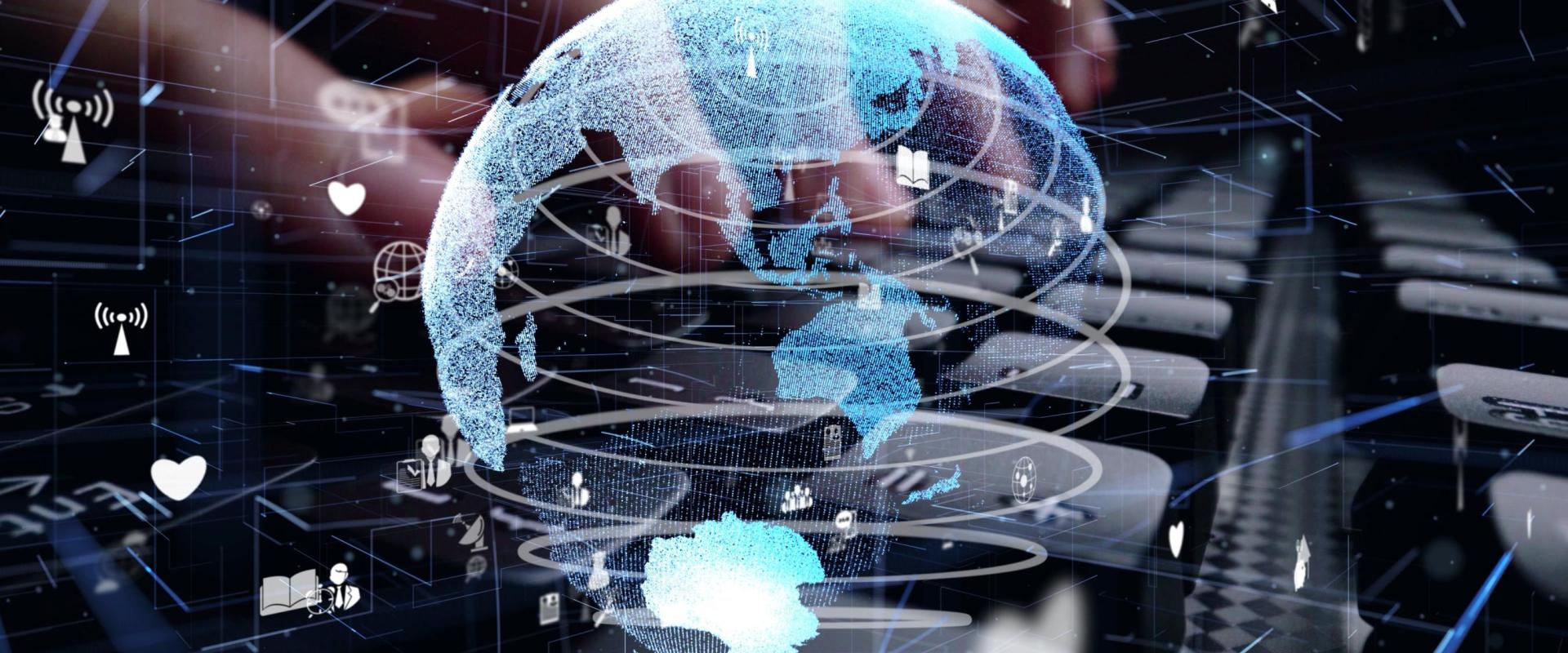 SES Expands Multi-Cloud Offerings with Oracle Cloud Infrastructure FastConnect
Enterprises and governments can now gain direct 'one-hop' connectivity to their Oracle Cloud environments from nearly anywhere via SES's multi-orbit satellites
Luxembourg, 7 April 2022 – SES, a member of Oracle Partner Network (OPN), today announced it will offer private, dedicated connectivity to Oracle Cloud through Oracle Cloud Infrastructure (OCI) FastConnect. Customers can harness the power of Oracle Cloud locally, including Oracle Autonomous Database, to unlock innovation and drive business growth.
The direct access to Oracle Cloud as a FastConnect partner is part of SES's strategy of offering customers high-performance, low-latency and secure connections to the leading public cloud providers.

SES will be using its Cloud Direct service to connect customers to Oracle Cloud applications and services over its network of medium earth orbit (MEO) and geostationary (GEO) satellites – a key advantage for enterprises, the government and other customers who require low-latency and secure connections in remote, rural or other locations with limited network options. The Cloud Direct service will also be available on SES's next-generation MEO constellation, O3b mPOWER, launching this year. O3b mPOWER will provide SES customers with satellite-enabled cloud connection, supporting multi-gigabit services that adapt dynamically to network demand.
With OCI, customers benefit from best-in-class security, consistent high performance, simple predictable pricing, and the tools and expertise needed to bring enterprise workloads to the cloud quickly and efficiently.
"As the only multi-orbit satellite provider with direct cloud connections to four of the top five public cloud providers, SES empowers our customers with the flexibility and options to optimize their cloud services for reach, latency, performance or other business requirements," said Sergy Mummert, Senior Vice President, Sales Global Cloud & Strategic Partnerships at SES. "The launch of O3b mPOWER this year will massively scale the intelligent service automation and flexibility of our Cloud Direct service and help with new cloud capabilities for customers around the world."
OCI's extensive network of more than 70 FastConnect global and regional partners offer customers dedicated connectivity to Oracle Cloud regions and OCI services – providing customers with the best options anywhere in the world.
Specifically architected to meet the needs of the enterprise, Oracle Cloud is a next-generation cloud that delivers powerful compute and networking performance and a comprehensive portfolio of infrastructure and platform cloud services from application development and business analytics to data management, integration, security, artificial intelligence (AI), and blockchain. With unique architecture and capabilities, Oracle Cloud delivers unmatched security, performance, and cost savings. Oracle Cloud is the only cloud built to run Oracle Autonomous Database, the industry's first and only self-driving database.
For further information please contact:
Suzanne Ong
External Communications
Tel. +352 710 725 500
[email protected]
About SES
SES has a bold vision to deliver amazing experiences everywhere on earth by distributing the highest quality video content and providing seamless connectivity around the world. As the leader in global content connectivity solutions, SES operates the world's only multi-orbit constellation of satellites with the unique combination of global coverage and high performance, including the commercially-proven, low-latency Medium Earth Orbit O3b system. By leveraging a vast and intelligent, cloud-enabled network, SES is able to deliver high-quality connectivity solutions anywhere on land, at sea or in the air, and is a trusted partner to the world's leading telecommunications companies, mobile network operators, governments, connectivity and cloud service providers, broadcasters, video platform operators and content owners. SES's video network carries 8,400 channels and has an unparalleled reach of 366 million households, delivering managed media services for both linear and non-linear content. The company is listed on Paris and Luxembourg stock exchanges (Ticker: SESG). Further information is available at: www.ses.com
About Oracle PartnerNetwork
Oracle PartnerNetwork (OPN) is Oracle's partner program designed to enable partners to accelerate the transition to cloud and drive superior customer business outcomes. The OPN program allows partners to engage with Oracle through track(s) aligned to how they go to market: Cloud Build for partners that provide products or services built on or integrated with Oracle Cloud; Cloud Sell for partners that resell Oracle Cloud technology; Cloud Service for partners that implement, deploy and manage Oracle Cloud Services; and License & Hardware for partners that build, service or sell Oracle software licenses or hardware products. Customers can expedite their business objectives with OPN partners who have achieved Expertise in a product family or cloud service. To learn more visit: http://www.oracle.com/partnernetwork
Trademarks: Oracle, Java and MySQL are registered trademarks of Oracle Corporation.