SES BROADBAND SERVICES TO DELIVER HIGH-SPEED CONNECTIVITY TO GERMAN COMMUNITIES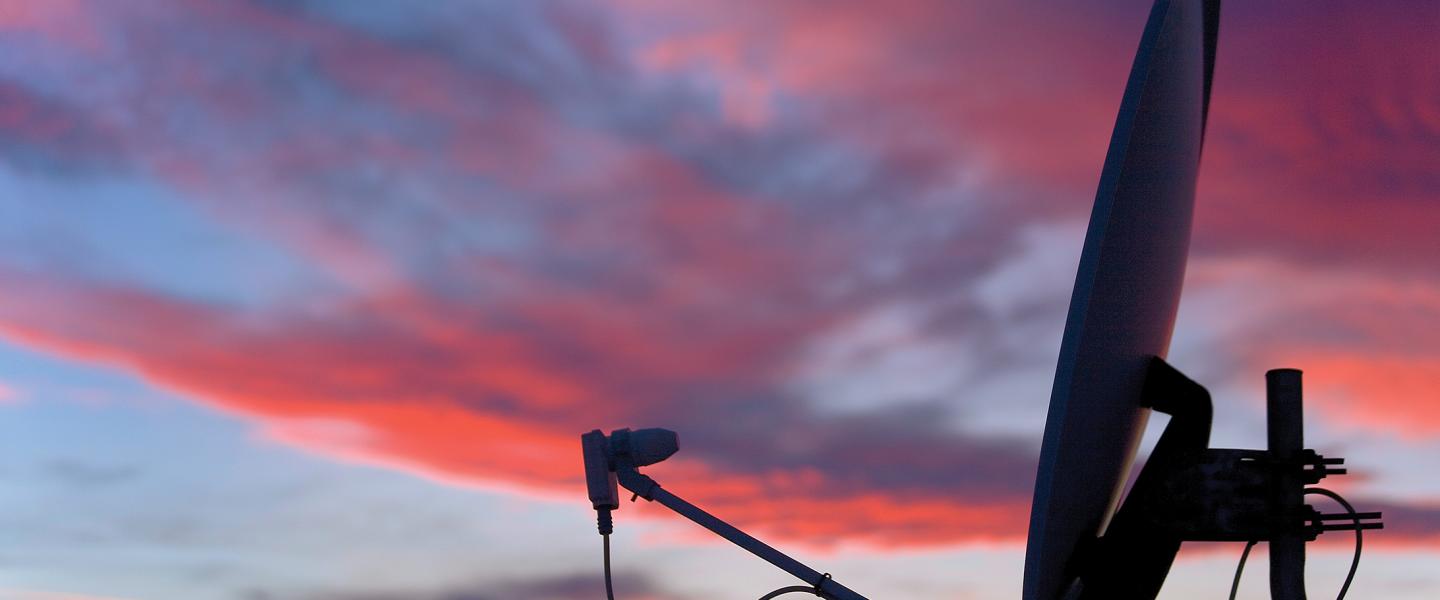 SES BROADBAND SERVICES TO DELIVER HIGH-SPEED CONNECTIVITY TO GERMAN COMMUNITIES
Luxembourg, 12 February 2014 - SES(NYSE Euronext Paris and Luxembourg Stock Exchange: SESG)announced today that it has signed contracts to provide its "ASTRA Connect for communities" satellite broadband service to 15 German villages located in several regions of Mecklenburg-Vorpommern.
The contracted communities (including Steesow, Behren-Lübchin, Lühburg, Bollewick, Lübs, Bartelshagen II, Fuhlendorf and Saal) have received subsidies for the "ASTRA Connect for communities" networks from a combination of public funds, including EU, state and regional funds for broadband development such as the European Agricultural Fund for Rural Development (ELER) and Rural Development Programs (RDP).
The "ASTRA Connect for communities" solution uses a single satellite antenna installed at a central head-end and the broadband connection is supplied to the end users via WiFi access or the existing terrestrial telephone network. This provides all households within the head-end reach with internet access at speeds of up to 25Mbit/s. Depending on the geographical location of the village, one or more head-ends can be installed to provide the required coverage.
Patrick Biewer, Managing Director of SES Broadband Services, said: "There are many communities in Germany and further afield in Europe that need such a service quickly and without elaborate costs. We are sure the solution fits very well into the German broadband landscape and provides a cost effective and competitive service for other villages and regions that are unconnected so far. We are convinced that communities in other European countries can also benefit from such service and are aiming to further roll it out in other countries."
In order to ensure smooth implementation of the projects, the communities will be supported by the Broadband Competency Center Mecklenburg-Vorpommern (BKZ M-V). Bernd Holter, Head of BKZ M-V, said: "The establishment of a high-quality broadband connection is the chance to improve the local infrastructure for each municipality. ASTRA Connect for communities offers them an attractive way to connect residents quickly to the Internet."
For further information please contact:
Markus Payer
SES Communications
Tel : +352 710 725 500
[email protected]
About SES
SES is a world-leading satellite operator with a fleet of 55 geostationary satellites. The company provides satellite communications services to broadcasters, content and internet service providers, mobile and fixed network operators and business and governmental organisations worldwide.
SES stands for long-lasting business relationships, high-quality service and excellence in the broadcasting industry. The culturally diverse regional teams of SES are located around the globe and work closely with customers to meet their specific satellite bandwidth and service requirements.
SES (NYSE Euronext Paris and Luxembourg Stock Exchange: SESG) holds participations in Ciel in Canada and QuetzSat in Mexico, as well as a strategic participation in satellite infrastructure start-up O3b Networks.