Robust 2013 Revenue and EBITDA Growth - Positive Outlook for 2014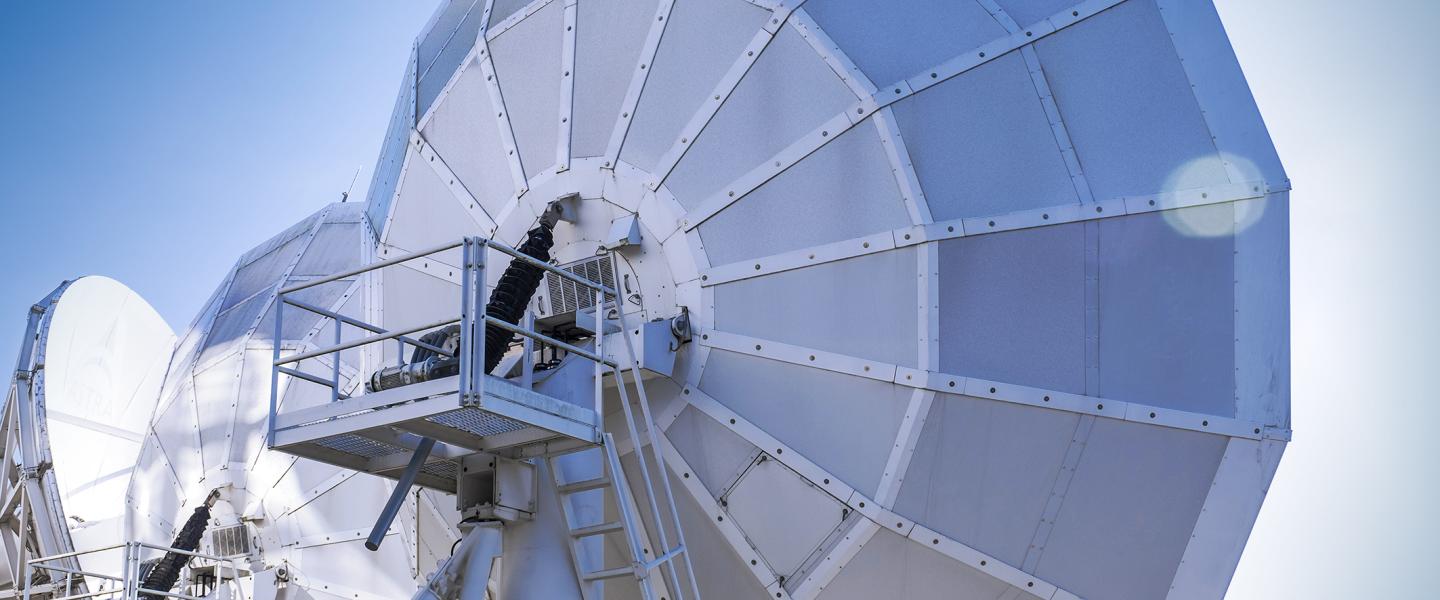 Luxembourg, 21 February 2014 – SES S.A., a leading worldwide satellite operator (NYSE Euronext Paris and Luxembourg Stock Exchange: SESG), reports financial results for the twelve months ended 31 December 2013.
FINANCIAL HIGHLIGHTS
FY 2013 growth
| | | | |
| --- | --- | --- | --- |
| compared to prior year period | As reported | At constant FX | Excluding analogue, at constant FX |
| Revenue | +1.9% | +3.4% | +5.9% |
| EBITDA | +1.3% | +2.8% | +6.2% |
2013 Revenue of EUR 1,862.5 million

an increase of 3.4% at constant FX over the prior year period; 5.9% when excluding the EUR 42.6 million of analogue revenue recorded in 2012

2013 EBITDA of EUR 1,364.7 million

an increase of 2.8% at constant FX over the prior year; 6.2% when excluding analogue

Reported operating profit increased by 7.7% to EUR 851.2 million (2012: EUR 790.5 million)
Profit of the group decreased 12.7% to EUR 566.5 million (2012: EUR 648.8 million)

an increase of 4.7% when excluding the one-off 2012 tax release impact (EUR 107.9 million)

EPS per A-share EUR 1.41 (2012: EUR 1.62)
Dividend of EUR 1.07 (2012: EUR 0.97) per A-share proposed
Contract backlog sustained at EUR 7.5 billion (2012: EUR 7.5 billion)
Net debt / EBITDA ratio of 2.79 at year end 2013 (2012: 2.96 times)
Romain Bausch, President and CEO, commented:
"SES has successfully continued to differentiate itself, reinforcing its position in developed markets, focusing on investments in regions and applications with high growth potential and implementing innovative developments in new applications and satellite technology. The company continued to expand its operations and delivered growth as foreseen, with a strong video focus delivering a 12% increase in the number of TV channels carried on the fleet to over 6,200. New business and renewals during the year delivered revenue and EBITDA growth at about 6% (as adjusted for analogue revenue in 2012) and increased the contract backlog to an historic high (at constant FX) of EUR 7.5 billion at the end of 2013. The success of the three satellite launches during 2013 provides a solid foundation for future growth. In particular, the launch of SES-8 on Falcon 9 in December opens a new era and is an important milestone in our continuous commitment to innovation and capex optimisation.
"As announced, I will step down as President and CEO of SES at the occasion of the Annual General Meeting in April after 19 years at the helm of this great company. I have every confidence that the company will continue to develop and prosper under the leadership of Karim Michel Sabbagh and the executive team in place. This foundation is set to deliver continued organic revenue and EBITDA growth of 6-7% in 2014, a 3-year (2014-2016) organic revenue and EBITDA CAGR of 4-4.5% and significant financial headroom to invest in further profitable opportunities. I look forward to continued involvement with the company as a member of the Board of Directors."
Financial Review, Full year 2013
The fiscal year 2012 included EUR 42.6 million in revenue and EBITDA from four months of analogue DTH transmissions in Germany, which ended on 30 April 2012. This affects the reported year-on-year comparisons with 2013.
Revenue, ex-analogue and at constant FX, increased by 5.9%
EBITDA, ex-analogue and at constant FX, increased by 6.2%
Ex-analogue EBITDA margin improved to 73.3% overall and to 83.3% in infrastructure
Depreciation and amortisation reduced by 7.7%
Effective tax rate of 12.9%
Net Debt/EBITDA ratio of 2.79
Contract backlog of EUR 7.5 billion
Reported revenue grew by 1.9%, or 3.4% at constant FX (5.9% at constant FX, excluding analogue). Revenue growth was principally driven by the solid performance in the International region, which delivered an increase in revenue of 12.8% at constant FX. New capacity, with secured anchor customers, made an immediate contribution, complemented by continued development of DTH platforms throughout the region. The European region posted an increase of 1.4% at constant FX, with an impressive ex-analogue increase of 6.3%. North American region revenue decreased by 2.9% at constant FX, which mainly reflected the revenue recorded in 2012 for services associated with the SES-3 Ka-band payload, and the full year impact of the payload reduction on AMC-16.
Operating costs continued to be tightly managed, delivering EBITDA of EUR 1,364.7 million. The EBITDA margin was 73.3%, slightly better than the 2012 ex-analogue margin of 73.1%. The infrastructure margin of 83.3% (2012 ex-analogue: 83.0%) increased, and the services margin also improved, to 17.1% (2012: 14.9%), reflecting the benefits of efficiency, scale and cost management.
Depreciation and amortisation charges were 7.7% lower than the prior year, at EUR 513.5 million. Depreciation, at EUR 466.5 million, was lower due mainly to the absence of the charge relating to AMC-16 impairment taken in 2012. Amortisation charges, at EUR 47.0 million, increased by 16% over 2012 levels. Accordingly, operating profit increased by 7.7% to EUR 851.2 million.
Net financing charges of EUR 173.5 million were 2.3% higher than the prior year, due mainly to lower capitalised interest. Net interest expense reduced by 5.4%, reflecting the favourable rates obtained on new financing.
The group tax charge was EUR 87.5 million (2012: tax income of EUR 42.2 million) representing an effective tax rate of 12.9%. Note that the tax charge in 2012 was favourably impacted by the release of tax provisions totalling EUR 107.9 million.
The share of loss attributed to associates was EUR 21.7 million (2012: EUR 14.0 million), principally relating to SES's 47% interest in O3b Networks. The share of loss was mitigated by the EUR 12.4 million gain recognised on the disposal of the group's 50% interest in Solaris Mobile.
These items were the principal variances to the prior year, resulting in 2013 net profit of EUR 566.5 million, compared to EUR 648.8 million in 2012.
The group's Net Debt/EBITDA ratio at 31 December stood at 2.79 (2012: 2.96).
At the end of 2013, the fully-protected contract backlog was maintained at EUR 7.5 billion, an all-time high at constant FX, reflecting new business and renewals signed during the year.
A dividend of EUR 1.07 per A-Share is proposed in respect of 2013 (2012: EUR 0.97).