Raytheon Technologies and Vista bring LuxStream Unlimited Data plan to customers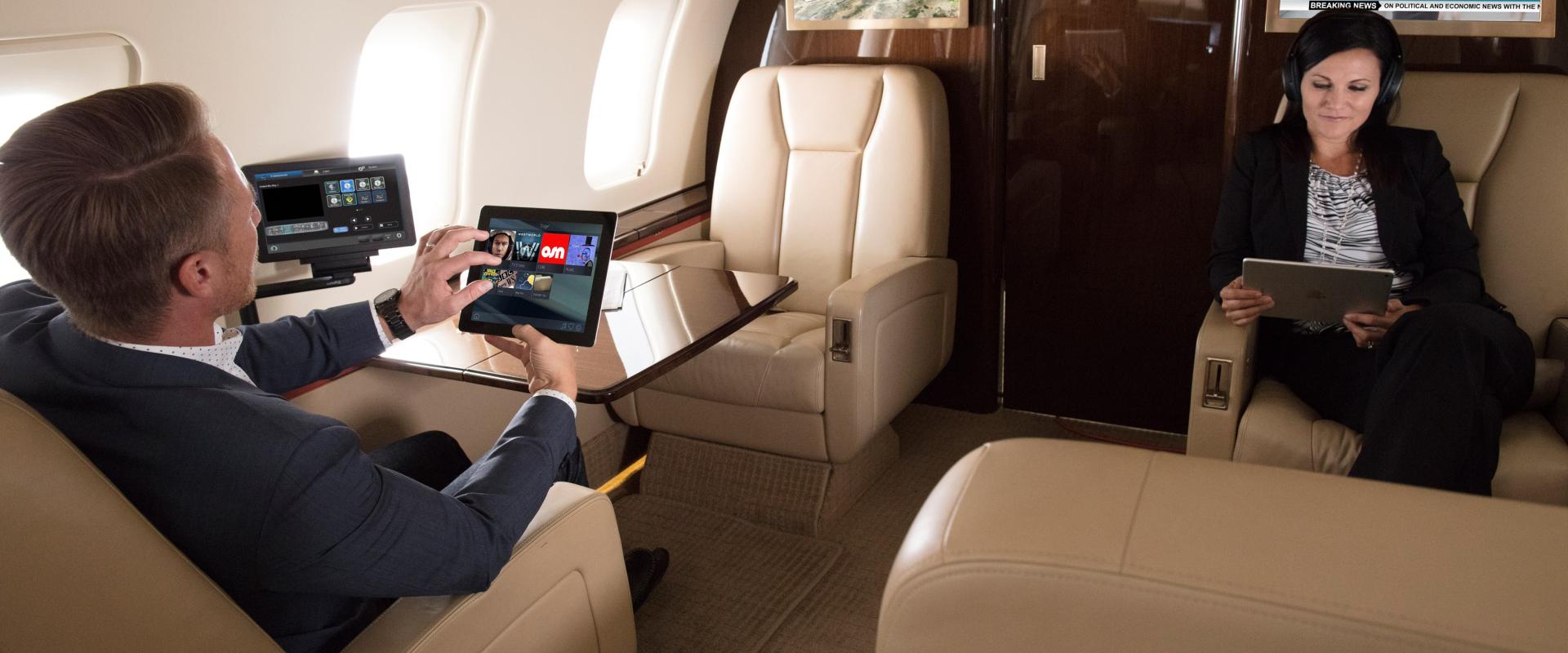 Raytheon Technologies and Vista bring LuxStream Unlimited Data plan to customers
Geneva, 24 May 2023 – Raytheon Technologies' (NYSE: RTX) Collins Aerospace business today announced its plan to bring unlimited data to the customers of Vista, a leading private aviation group. Using Collins' LuxStream, which runs exclusively on the SES's high-throughput satellite (HTS) network, Vista customers can now enjoy fast, reliable, unlimited internet access for the duration of their flights.
Since 2019, Vista has installed LuxStream on more than 75 aircraft in its fleet. Now, LuxStream will be installed on more than 100 aircraft. The HTS hardware and solution, exclusive to Collins, allows customers to conduct video conference calls, stream videos, and send emails while inflight.
"Our relationships with Vista and SES deliver exceptional in-flight connectivity experiences to customers," said Jen Schopfer, president of Connected Aviation Solutions at Collins Aerospace. "A flat hourly rate for global Wi-Fi is a market first, but just the latest in a series of customer-centric innovations that has come from our years of collaboration."
Nick van der Meer, Chief Operating Officer of Vista, said, "At Vista, we are always looking to enhance the customer experience. Whether flying for business or leisure, we know high-speed connectivity, without data limits, is a key value proposition for our customers. Owing to the speeds, many of our customers prefer LuxStream for their in-flight connectivity, and we can now give them unlimited data simply by connecting to the aircraft's Wi-Fi."
"LuxStream is the result of a tremendous collaboration between SES and Collins Aerospace. Our network of high-throughput satellites enables Vista's passengers to experience the same kind of high-speed connectivity services they enjoy on land. This announcement marks the next step in delivering premium services and meeting the needs of business aviation providers and passengers globally," said Steve Collar, CEO of SES.
For further information please contact:
James Brindle
+1 317.778.5769
[email protected]
Suzanne Ong
External Communications
Tel. +352 710 725 500
[email protected]

About SES
SES has a bold vision to deliver amazing experiences everywhere on earth by distributing the highest quality video content and providing seamless connectivity around the world. As the leader in global content connectivity solutions, SES operates the world's only multi-orbit constellation of satellites with the unique combination of global coverage and high performance, including the commercially-proven, low-latency Medium Earth Orbit O3b system. By leveraging a vast and intelligent, cloud-enabled network, SES is able to deliver high-quality connectivity solutions anywhere on land, at sea or in the air, and is a trusted partner to the world's leading telecommunications companies, mobile network operators, governments, connectivity and cloud service providers, broadcasters, video platform operators and content owners. SES's video network carries ~8,000 channels and has an unparalleled reach of 369 million households, delivering managed media services for both linear and non-linear content. The company is listed on Paris and Luxembourg stock exchanges (Ticker: SESG). Further information is available at: www.ses.com
About Collins Aerospace
Collins Aerospace is part of Raytheon Technologies, the largest aerospace and defense company in the world. Our global team of 73,000 employees dreams, designs and delivers smarter, more connected solutions for passenger safety and comfort, mission success, space exploration, and operational efficiency and sustainability. We make the most powerful concepts in aerospace a reality. For more information, visit CollinsAerospace.com.
About Raytheon Technologies
Raytheon Technologies (NYSE: RTX) is the world's largest aerospace and defense company. Our global team of 180,000 employees pushes the limits of known science and redefines how we connect and protect our world. We are advancing aviation, building smarter defense systems and creating innovations to take us deeper into space. The company, with 2022 sales of $67 billion, is headquartered in Arlington, Virginia.
About Vista
Vista Global Holding's (Vista) subsidiaries provide worldwide business flight services. A global group headquartered at the DIFC in Dubai, Vista integrates a unique portfolio of companies offering asset free services to cover all key aspects of business aviation: guaranteed and on demand global flight coverage; subscription and membership solutions; trading and management services; and cutting-edge mobility technology. The Group's mission is to lead the change to provide clients with the most advanced flying services at the very best value, anytime, anywhere around the world. Vista's knowledge and understanding of all facets of the industry deliver the best end-to-end offering and technology to all business aviation clients, through its VistaJet and XO branded services and duly licensed carriers. Vista is not a direct air carrier and does not operate or charter flights. More Vista information and news at www.vistaglobal.com