Luxembourg Government and SES Launch Second Phase of Satellite-enabled SATMED Telemedicine Project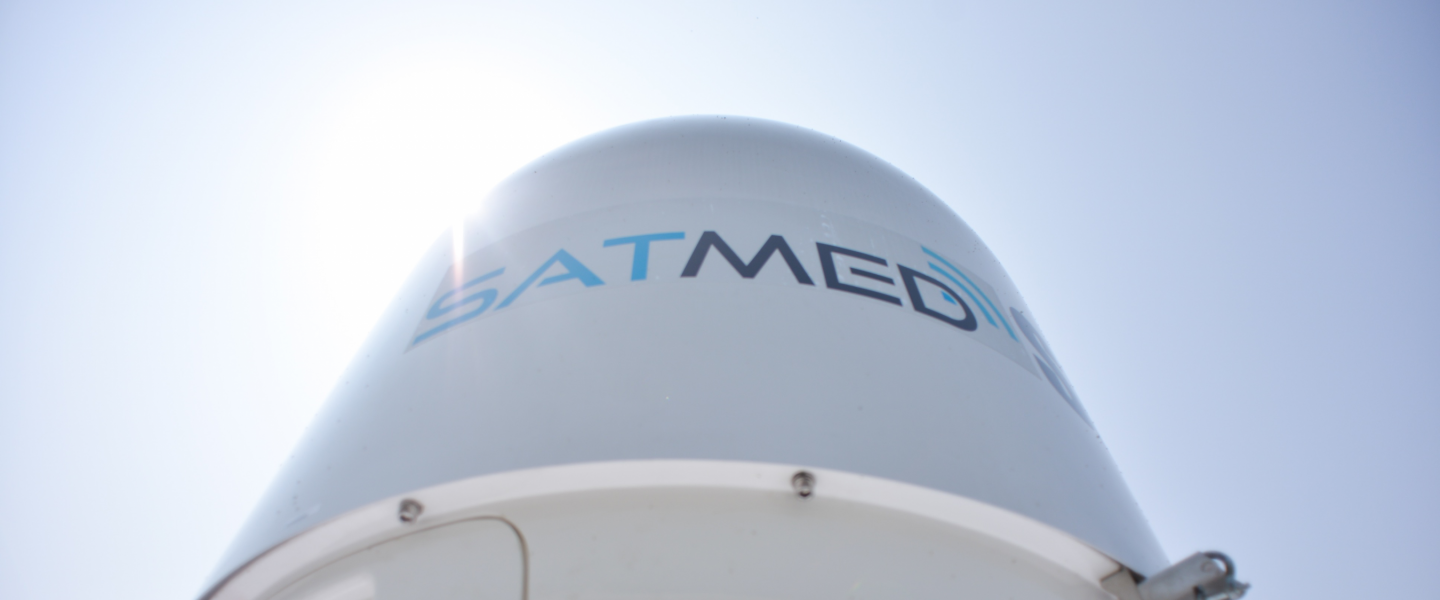 Luxembourg Government and SES Launch Second Phase of Satellite-enabled SATMED Telemedicine Project
Field-proven platform played a critical role in supporting healthcare personnel during Covid-19 and Ebola crises; will be further scaled to serve more users in cooperation with governmental organisations, multilateral health agencies and civil society organisations
Luxembourg, 31 March 2021 – The Luxembourg Government and SES's fully-owned affiliate SES Techcom launched the second phase of the SATMED telemedicine project that will run into 2024. Enabled by satellite, SATMED is designed to connect doctors and nurses based in remote locations to the outside medical world, providing access to the platform's cloud applications for e-training, virtual consultations, management and storage of medical data records, and video conferencing.
Developed in Luxembourg, the platform has been deployed since 2014 in 10 locations across Africa and Asia in partnership with NGOs. Since the Ebola outbreak in 2014, it has helped improve healthcare in the countries like Niger, Philippines, Sierra Leone, Benin and Bangladesh, among others. Most recently, SATMED played a crucial role in supporting Covid-19 task forces, including in a remote hospital in Sierra Leone in close cooperation with the NGO German Doctors, and in floating hospitals in remote areas of Bangladesh via NGO Friendship. Since the start of the Covid-19 outbreak, the Friendship hospitals have served more than 73,000 patients.
The new SATMED agreement between the Luxembourg Government and SES will further broaden accessibility of healthcare for all through supporting medical professionals in resource-poor areas with telemedicine tools, and in line with the UN's Sustainable Development Goals. After the consolidation of the platform in cooperation with NGOs, the field-proven SATMED platform is now set for scaling to serve more users, through cooperation with the governmental institutions, multilateral health agencies and civil society organisations, to support their regional development programmes and humanitarian operations.
The overall goal of SATMED is to contribute to the Sustainable Development Goal 3: good health and well-being, through quality e-health services with the aim of improving access to safe and affordable health care for all through efforts to strengthen domestic health systems, fight the spread of communicable diseases, and focus on maternal and child health, including sexual and reproductive health and rights (SRHR). This objective is fully in line with Luxembourg's Development Cooperation Strategy, "The road to 2030", and the intent to mobilise private sector expertise to create development impact.
Deployed by SES Techcom as a fully-managed service, SATMED's connectivity is delivered by the SES satellite fleet, while the cloud applications and the encrypted back-ups are hosted in a secured data facility in the EU. The service also includes helpdesk, provision of satellite terminals and continuous user training.
"Luxembourg's SATMED telemedicine platform has been providing critically important support to medical professionals since the Ebola outbreak in 2014, and continues to do so during the Covid-19 crisis," said Franz Fayot, the Luxembourg Minister for Development Cooperation and Humanitarian Affairs. "Telemedicine is an important part of Luxembourg Development Cooperation's strategic thinking of using the possibilities digitalisation offers in this field, particularly to support regional development programs and humanitarian operations. Today's extension is extremely timely. Not only are reliable connectivity and cloud telemedicine tools needed by the dedicated Covid-19 task forces, they remain key for the continuity of other important health services like consultations with doctors in other locations, surgeries, X-Ray data processing and much more."
"Our close working relationship with the partners enable us to constantly develop the platform to maximise its benefits for the end-users. SATMED's recent software developments will further facilitate their work as we are introducing new interoperable applications and standardisation in line with the internationally recognised classifications and medical data handling. To deliver SATMED and its cloud applications to remote locations, we are leveraging SES's most advanced industry-leading capabilities for satellite-enabled broadband services," said Alan Kuresevic, Managing Director of SES Techcom.
For further information please contact:
Laura Valli
Ministry of Foreign and European Affairs, Luxembourg
+352 621 589 536
[email protected]
Suzanne Ong
External Communications
Tel. +352 710 725 500
[email protected]
About SES
SES has a bold vision to deliver amazing experiences everywhere on earth by distributing the highest quality video content and providing seamless connectivity around the world. As the leader in global content connectivity solutions, SES operates the world's only multi-orbit constellation of satellites with the unique combination of global coverage and high performance, including the commercially-proven, low-latency Medium Earth Orbit O3b system. By leveraging a vast and intelligent, cloud-enabled network, SES is able to deliver high-quality connectivity solutions anywhere on land, at sea or in the air, and is a trusted partner to the world's leading telecommunications companies, mobile network operators, governments, connectivity and cloud service providers, broadcasters, video platform operators and content owners. SES's video network carries over 8,200 channels and has an unparalleled reach of 361 million households, delivering managed media services for both linear and non-linear content. The company is listed on Paris and Luxembourg stock exchanges (Ticker: SESG). Further information is available at: www.ses.com