First Quarter 2019 Results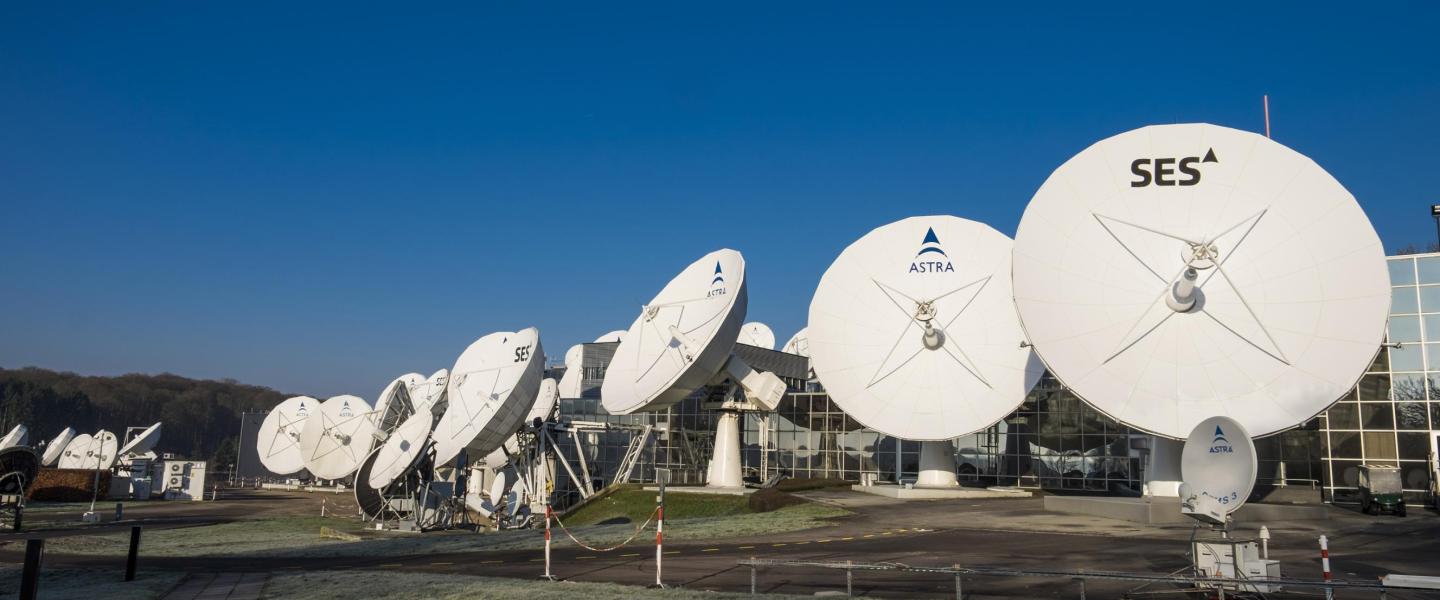 LUXEMBOURG, 26 April 2019 -- SES S.A. announced its financial results for the three months ended 31 March 2019 with revenue and EBITDA in line with company expectations and SES on track to deliver on its 2019 financial outlook. Continued focus on execution has delivered major wins in the Networks business which is soon to be enhanced with the addition of four new O3b satellites, successfully launched at the beginning of April 2019.
Steve Collar, President and CEO, commented: "We have made a solid start to 2019 with our Q1 results fully in line with our expectations. We have delivered another good quarter in our Networks business, building on an outstanding year of double-digit growth in 2018. Strong focus on cost control, along with the ongoing flattening and reshaping of our organisation around our customers, is yielding positive results.
Our recent customer success with Ritz-Carlton, our managed services expertise for unmanned civilian aviation with EMSA and our cloud-enabling capabilities with Resolute Mining create unique value to our customers and sustain growth. In addition, the recent entry into service of SES-12 over Asia-Pacific and the announcement of a significant anchor customer in Indonesia with Teleglobal will help us to continue to outperform the market and to deliver on our 2019 outlook. We look forward to the entry into service in early Q3 of the four additional O3b satellites recently launched, completing the original constellation and paving the way for O3b mPOWER in 2021.
Notwithstanding challenging market conditions in Video, SES' reach continued to grow and we now deliver prime video content to over 355 million households or one billion people across our video neighbourhoods around the world. The recent deals we signed with Discovery, Nordic Entertainment Group and Crown Media highlight our approach to partner with the biggest broadcasters to deliver the best services and viewing experiences anywhere to any device. In addition, we continued to expand our international footprint with new partnerships such as Benin and our growing technical reach in Africa, Asia Pacific and Latin America.
In parallel, SES and its CBA partners continued to work closely with the FCC, content owners, cable operators and other engaged stakeholders to deliver a transparent, fair and agile adoption of 5G in the United States."
...
For further information please contact:

Richard Whiteing Markus Payer
Investor Relations Corporate Communications
Tel: +352 710 725 261 Tel: +352 710 725 500
[email protected] [email protected]
About SES
SES is the world's leading satellite operator with over 70 satellites in two different orbits, Geostationary Orbit (GEO) and Medium Earth Orbit (MEO). It provides a diverse range of customers with global video distribution and data connectivity services through two business units: SES Video and SES Networks. SES Video reaches over 351 million TV homes, through Direct-to-Home (DTH) platforms and cable, terrestrial, and IPTV networks globally. The SES Video portfolio includes MX1, a leading media service provider offering a full suite of innovative services for both linear and digital distribution, and the ASTRA satellite system, which has the largest DTH television reach in Europe. SES Networks provides global managed data services, connecting people in a variety of sectors including telecommunications, maritime, aeronautical, and energy, as well as governments and institutions across the world. The SES Networks portfolio includes GovSat, a 50/50 public-private partnership between SES and the Luxembourg government, and O3b, the only non-geostationary system delivering fibre-like broadband services today. Further information is available at: www.ses.com