First Quarter 2018 Results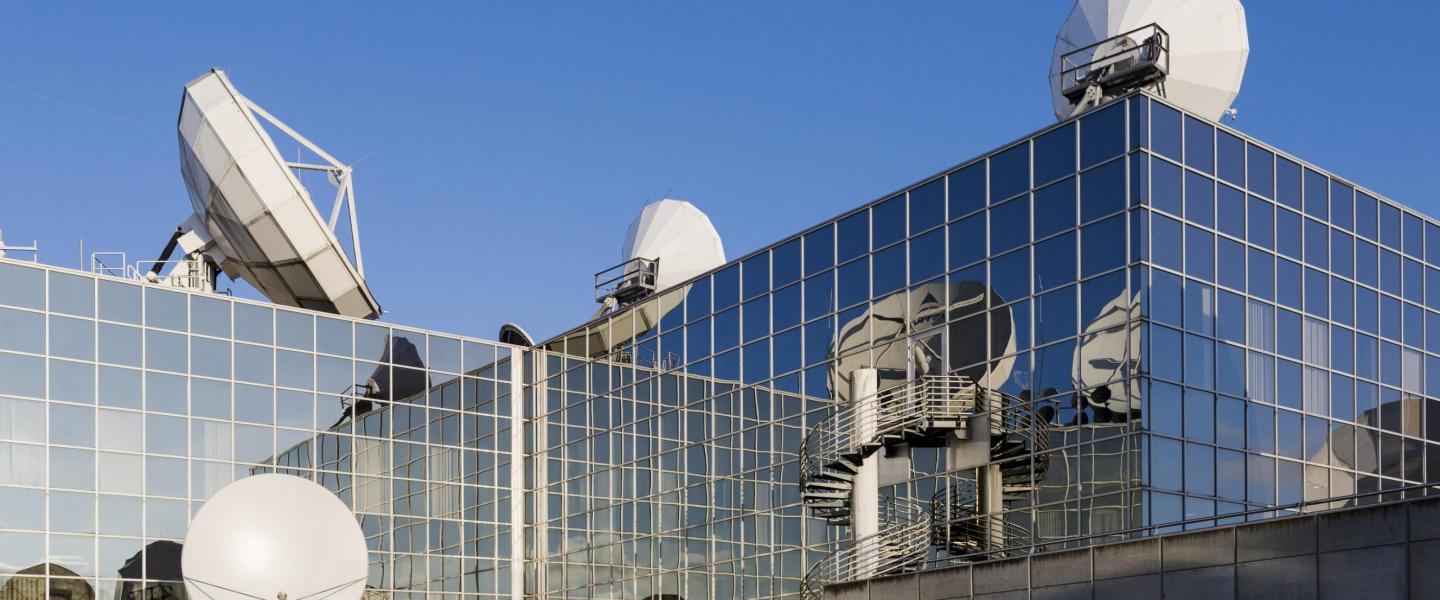 LUXEMBOURG, 27 April 2018 -- SES S.A. announced solid financial results for the three months ended 31 March 2018. Group revenue and EBITDA were delivered in line with the company's expectations, with strong underlying revenue growth in SES Networks.
Key financial highlights
• Reported revenue EUR 477.6 million (Q1 2017: EUR 540.6 million), down -4.9% at constant FX(1)
• Underlying revenue(2) EUR 474.5 million; stable (YOY) at constant FX(1) (SES Video: -3.6% and SES Networks +8.5%)
• EBITDA margin of 63.7% (Q1 2017: 66.2%); 64.8% excluding a EUR 5.0 million restructuring provision as part of SES's on-going optimisation programme
• Net profit of EUR 98.2 million (Q1 2017: EUR 128.4 million)
• Financial outlook remains unchanged and an update will be provided with the H1 2018 results announcement following the internal review by the incoming CEO and CFO
Steve Collar, President and CEO, commented: "We have made a solid start to 2018 with our Q1 results in line with our expectations. I am particularly pleased to see the underlying growth that we anticipated in our SES Networks business coming through, fuelled by strong performance in our aeronautical Mobility and Government business segments. More than 351 million households now rely on SES Video for their content while the number of channels carried across the SES system increased by more than 150 year-on-year to stand at nearly 7,800."
"Our strong focus on execution across the business continues, as evidenced by three successful launches in the quarter and the entry into service of SES-15 early in Q1. This satellite has already become a prime satellite for the North American aeronautical market, with GoGo transferring more than 200 aircraft to the satellite within the first month of service launch and Global Eagle Entertainment taking significant incremental capacity to serve its airline customers. SES-16/GovSat-1 is on station and has begun to serve Government customers across Europe, Middle East and Africa. SES-14 will further expand our aeronautical capabilities in the Americas when it enters service later this year, while the four recently launched O3b satellites will also bring much needed capacity and capability to our low latency broadband network towards the end of Q2."
"We signed important business during the course of the quarter, with long-term renewals at our core video neighbourhoods contracted at like-for-like pricing. We have also secured important customer commitments across all Networks' verticals with Fixed Data business in Africa (CETel) and Asia (mu Space), aeronautical (STECCOM), Maritime (Carnival) and Government where we have signed multiple agreements with the U.S. Government to deliver service across our MEO and GEO fleet, as well as extending and growing our commitment to serve humanitarian and peace keeping operations."
...
For further information please contact:
Richard Whiteing
Investor Relations
Tel: +352 710 725 261
[email protected]
Markus Payer
Corporate Communications & PR
Tel. +352 710 725 500
[email protected]
About SES
SES is the world-leading satellite operator and the first to deliver a differentiated and scalable GEO-MEO offering worldwide, with more than 50 satellites in Geostationary Earth Orbit (GEO) and 12 in Medium Earth Orbit (MEO). SES focuses on value-added, end-to-end solutions in two key business units: SES Video and SES Networks. The company provides satellite communications services to broadcasters, content and internet service providers, mobile and fixed network operators, governments and institutions. SES's portfolio includes ASTRA, O3b and MX1, a leading media service provider that offers a full suite of innovative digital video and media services. SES is listed on the Euronext Paris and Luxembourg Stock Exchange (ticker: SESG). Further information available at: www.ses.com