Datasat to Provide Enhanced Connectivity to Ferry Fleet in the Mediterranean Sea with SES Networks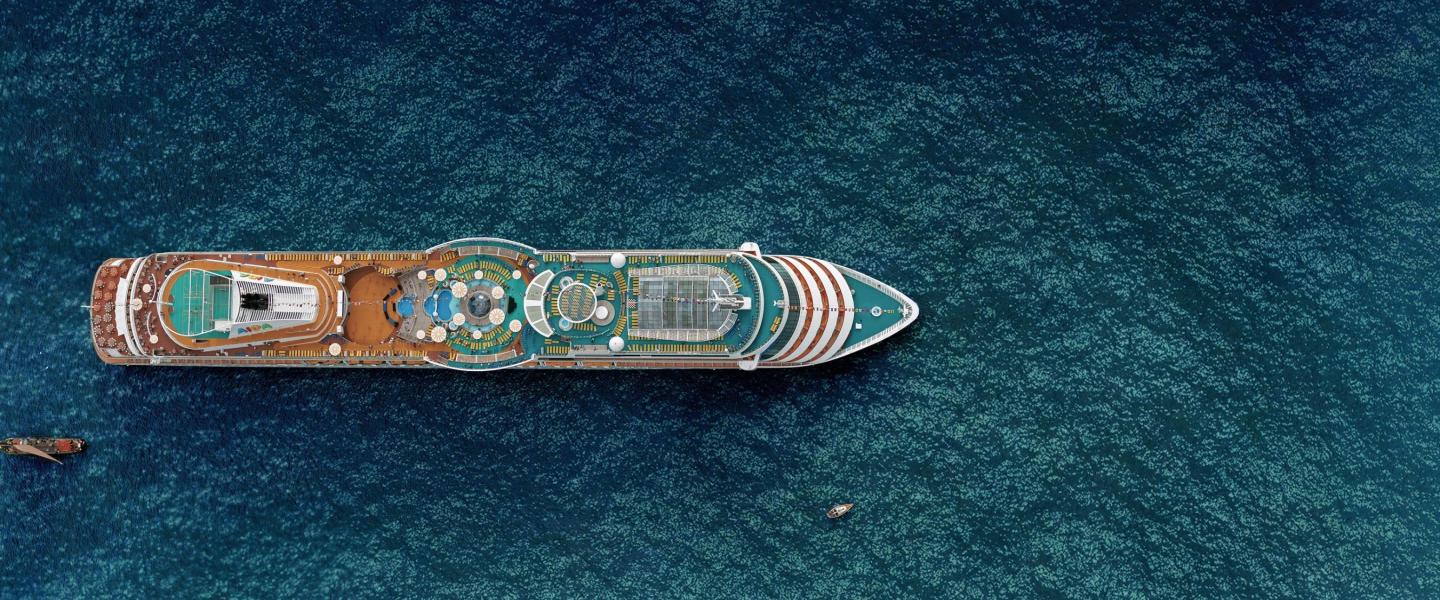 Datasat to Provide Enhanced Connectivity to Ferry Fleet in the Mediterranean Sea with SES Networks
Reliable, high-speed broadband services of up to 100 Mbps will significantly enhance passenger, crew and ship connectivity experiences
Luxembourg, 17 September 2019 -- Datasat, a leading provider of gateway internet services via satellite, has partnered with SES Networks to bring cutting-edge, end-to-end connectivity to a ferry fleet in the Mediterranean Sea servicing passengers and cargo in multiple destinations in Greece, Italy, Spain and Morocco, SES announced today.
Datasat will leverage SES Networks' Signature Maritime Solutions and ground infrastructure to deliver a premium experience for passengers and crew travelling onboard the modern and technologically-advanced vessels, which provide high-quality transportation services for passengers and private vehicles in the Mediterranean Sea.
While on board, passengers now will find not only luxurious accommodation, fine dining, and a wide range of activities, but also market-leading connectivity services. "The era of the connected ship is upon us, and it's a change that will revolutionise vessel communications and operations," said David Franeau, Managing Director at Datasat.
"SES Networks' innovative, high-throughput connectivity and fully managed end-to-end services is our gateway to more intelligent ships, smarter fleet management, and unparalleled guest satisfaction. We are constantly looking for ways to optimize the service provided to ferry passengers and we're delighted with the quality of service enabled by SES Networks, which provides a premium user experience."
"Like us, Datasat recognises the enormous benefits that high-quality connectivity provides for passengers, seafarers and ships," said Morten Hagland Hansen, Vice President, Commercial Maritime and Energy Sales at SES Networks.
"Delivering the highest level of service today requires seamless and reliable connectivity, and SES Networks is setting a new standard for the cruise and ferry sector that's unmatched in terms of scale, performance and technological diversity."
For further information please contact:
Suzanne Ong
Public Relations
Tel. +352 710 725 500
[email protected]
About SES
SES is the world's leading satellite operator with over 70 satellites in two different orbits, Geostationary Orbit (GEO) and Medium Earth Orbit (MEO). It provides a diverse range of customers with global video distribution and data connectivity services through two business units: SES Video and SES Networks. SES Video reaches over 355 million TV homes, through Direct-to-Home (DTH) platforms and cable, terrestrial, and IPTV networks globally. SES Video delivers a full suite of innovative end-to-end value-added services for both linear and digital distribution, and includes the ASTRA satellite system, which has the largest DTH television reach in Europe. SES Networks provides global managed data services, connecting people in a variety of sectors including telecommunications, maritime, aeronautical, and energy, as well as governments and institutions across the world. The SES Networks portfolio includes GovSat, a 50/50 public-private partnership between SES and the Luxembourg government, and O3b, the only non-geostationary system delivering fibre-like broadband services today. Further information is available at: www.ses.com
About Datasat
DATASAT S.A. is based in Luxembourg and specializes in maritime application services. These applications include management and optimization of bandwidth, prepaid cards for internet (public and crew), Wi-fi networks, GSM roaming services in international waters, onboard ticketing for passengers, ATM for onboard transactions, POS machines (for credit card payments) and online data information from vessel to the headquarters.