Channel 4 Secures Continued DTH Coverage of the British Isles with SES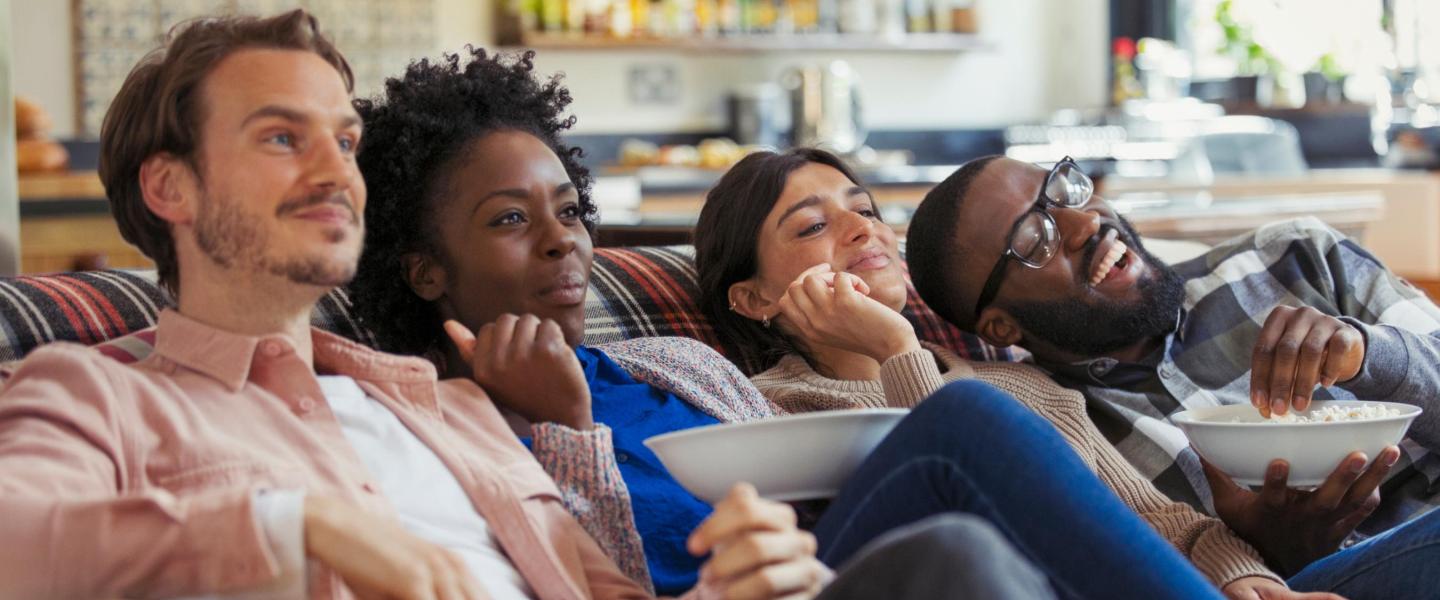 Channel 4 Secures Continued DTH Coverage of the British Isles with SES
Channel 4 extends satellite capacity agreement with SES for Direct-to-Home broadcast services in the UK and Ireland
Luxembourg, 11 September 2018 -- British and Irish viewers will continue to enjoy reliable Channel 4 programmes on direct-to-home (DTH) platforms following a multi-year extension agreement at 28.2/28.5 degrees East with SES.
Under the agreement, Channel 4 will renew capacity on SES's ASTRA 2E and 2G satellites to transmit a full line-up of services for the British and Irish markets.
DTH is a key technology ensuring high quality video for viewers in the British Isles, and the long-term renewal with SES of the transponders on the ASTRA fleet highlights the value both companies place on their relationship.
"We have been relying on SES's services for 20 years and are very pleased to extend our partnership," said Keith Underwood, Chief Operating Officer of Channel 4. "This is an important element in our strategy to enable high quality, reliable broadcast entertainment for our viewers across the UK and Ireland."
"We are committed to supporting Channel 4's DTH strategy and business in the UK and Ireland for the long term," said Ferdinand Kayser, Chief Executive Officer of SES Video. "The orbital position of 28.2/28.5 degrees East is our prime neighbourhood to provide programming to this key market area, where we serve over 19 million TV homes in the UK and Ireland. We are delighted to continue delivering Channel 4's content from this location."
For further information please contact:
Markus Payer
Corporate Communications & PR
Tel. +352 710 725 500
[email protected]
About SES
SES is the world's leading satellite operator with over 70 satellites in two different orbits, Geostationary Orbit (GEO) and Medium Earth Orbit (MEO). It provides a diverse range of customers with global video distribution and data connectivity services through two business units: SES Video and SES Networks. SES Video reaches over 351 million TV homes, through Direct-to-Home (DTH) platforms and cable, terrestrial, and IPTV networks globally. The SES Video portfolio includes MX1, a leading media service provider offering a full suite of innovative services for both linear and digital distribution, and the ASTRA satellite system, which has the largest DTH television reach in Europe. SES Networks provides global managed data services, connecting people in a variety of sectors including telecommunications, maritime, aeronautical, and energy, as well as governments and institutions across the world. The SES Networks portfolio includes GovSat, a 50/50 public-private partnership between SES and the Luxembourg government, and O3b, the only non-geostationary system delivering fibre-like broadband services today. Further information is available at: www.ses.com