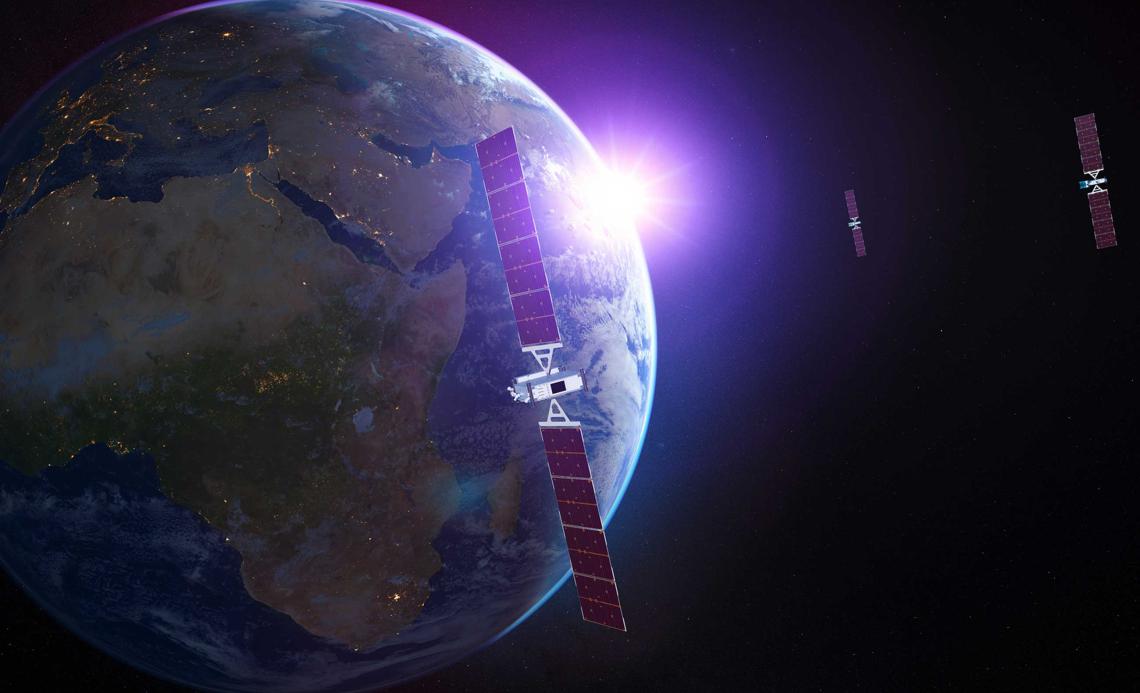 25 - 26 APR 2023
Radisson Blu Upper Hill Hotel, Nairobi
East Africa Com
Meet us at East Africa Com – the premier event for technology, telecoms, media and broadcasting in East Africa.
Schedule to meet with us at East Africa Com 2023 and discover how O3b mPOWER rewrites the rules of satellite technology with unprecedented performance, scale, and flexibility. Designed to support the rocketing data needs of businesses and organisations, it unleashes connectivity to areas without terrestrial cover and provides failsafe backup for existing networks.
East Africa Com returns to Nairobi for its 20th anniversary with a packed agenda and themes to unite the tech & telecoms ecosystem to drive digital inclusion across East Africa. It is planned to explore the region's biggest tech and telecoms trends with top industry experts and inspiring leaders, bringing 700+ attendees from across Africa.
SES is a silver sponsor and will feature Caroline 'CK' Kamaitha, Vice President Africa, Enterprise & Cloud, and other industry experts on a panel discussion titled; Novel routes to delivering meaningful connectivity to underserved areas.
The session will focus on how connectivity empowers businesses and education in underserved communities to accelerate economic and social development.
Innovative tech: What new technologies are being piloted to create affordable access to broadband in these communities? Will community networks and hotspots play a bigger role in bridging the gap?
Affordability: How are different players in the ecosystem working together to share infrastructure and deliver more affordable connectivity solutions?
Performance Above All
SES has just launched the first two satellites of O3b mPOWER, the most advanced satellite communications system ever designed. When paired with our next-gen ground network, it will deliver multiple gigabits per second of throughput with unmatched service availability.
When performance matters most, O3b mPOWER services deliver a customer experience no other system can match. With industry-best throughput, predictable low latency, and unprecedented flexibility, O3b mPOWER delivers the performance you need to delight your customers, differentiate your services, and expand into new markets with confidence.