Signature Enterprise Broadband
Accelerate business services growth

Businesses need reliable, high-performance data services for cloud services, private networks, and the internet. Yet robust broadband connectivity is often hard to come by—particularly for banks, hotels, schools, retailers, and utilities in remote or under-served areas. Connecting these unreachable businesses represents a key opportunity to grow your revenues.

Our Signature Enterprise Solutions offer turnkey managed data services that provide reliable business broadband to any location. These business network solutions empower you with full visibility and control over a right-sized pool of widebeam or high-throughput satellite capacity, enabling you to profitably serve your business markets—with your brand, and on your terms.
More about Signature Enterprise Broadband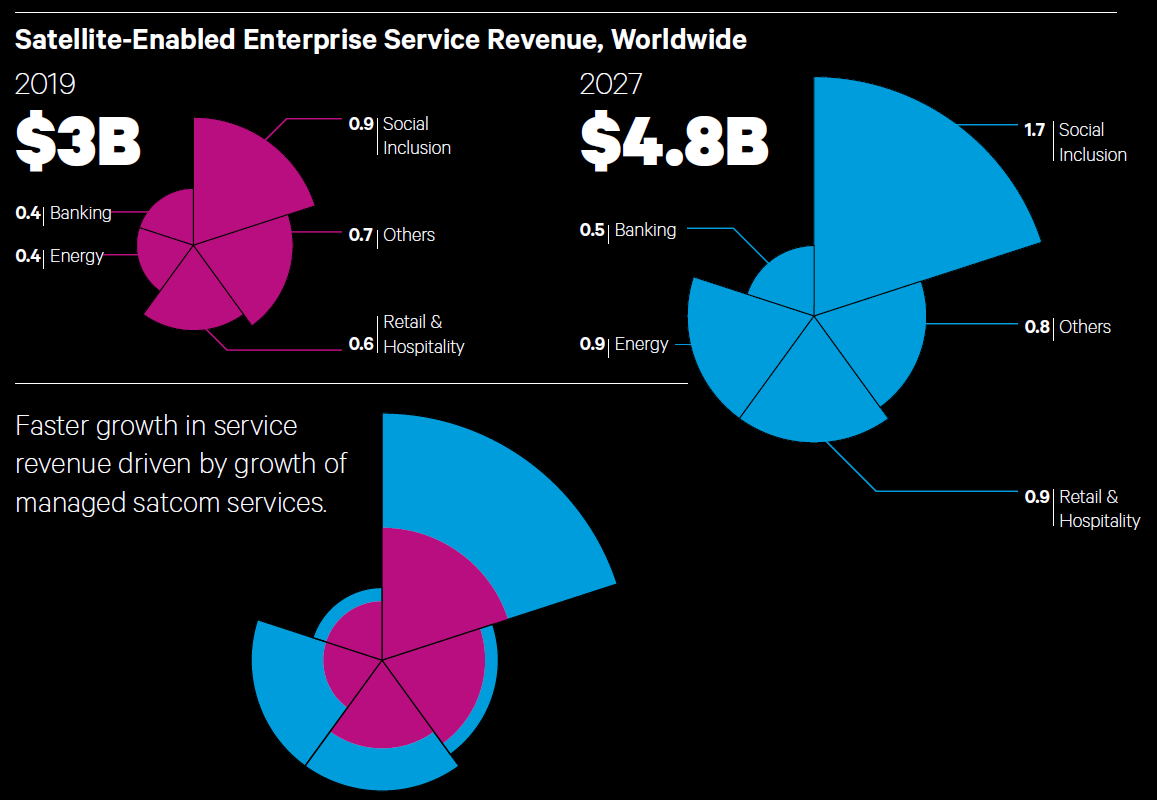 You will benefit from:
Minimal capital investment to expand your network reach
A full suite of "virtual network operator" management and monitoring tools
Flexible, granular bandwidth pricing packages to suit your business needs
Deep expertise delivering end-to-end managed network services
 
Find out more about Signature Enterprise Broadband:
Enabling Platforms and Services
Signature Solution
WiFi Network as a Service

Eliminating initial capital expenditures, SES Networks combines dynamically allocated satellite capacity with low-power Wi-Fi access points, edge content servers, low-cost and lightweight passive infrastructure, optimized solar power, and billing software to help you find new customers wherever they may be.