Global reach with superior performance

According to the World Economic Forum, more that half of the world's population remains unconnected to the internet. Connecting the unconnected not only represents a critical path to revenue growth for service providers, it is vital to increasing economic productivity, particularly in developing nations where internet use is low or non-existent.
To reach new markets, network operators need to address the key challenge of justifying the required investments in network infrastructure and operations.
More about GEO HTS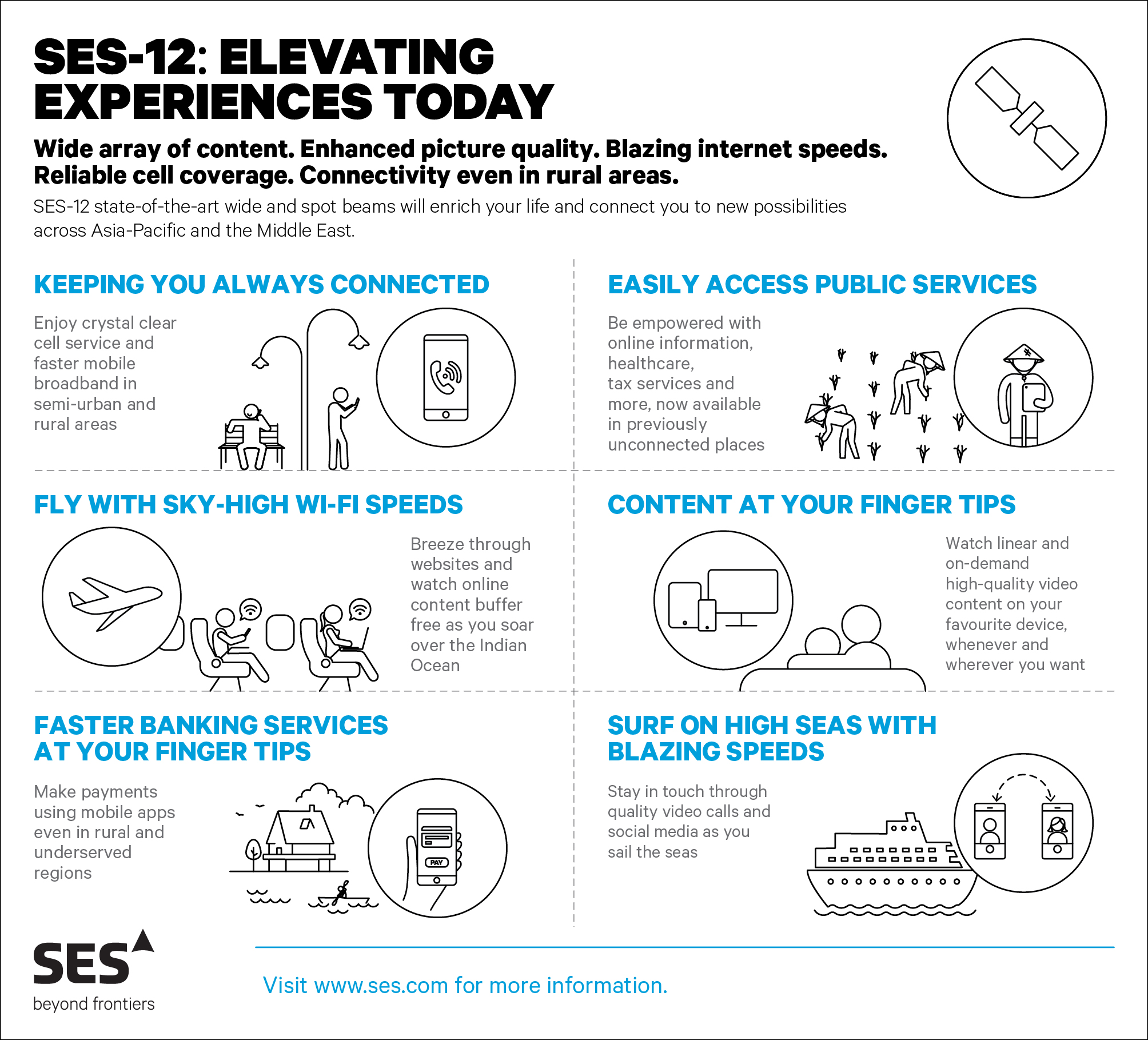 While terrestrial technologies are cost prohibitive, satellite technology has played a key role in providing capacity to under-served areas. Yet, existing widebeam technology has struggled to keep pace with end-user demand for high-capacity services. Meeting the need for high-performance services, we have made strategic investments in satellite deployments that bring GEO HTS services to all key industry verticals we serve: aero, cloud, energy, government, maritime, and telecom.
Our GEO HTS satellites provide global coverage, and enable robust Ku-band services leveraging flexible spot-beam technology. Our GEO HTS satellites combine with our O3b MEO fleet to create the industry's only multi-orbit, multi-band services, including network resiliency, and intelligent application-aware load balancing solutions.
You will benefit from: 
Global Ku-band coverage for services across all key industry verticals
Expansive capacity available for enabling virtual network operators
Proven, industry-specific expertise in lifecycle services
Find out more about GEO HTS: