Transforming the Mining Sector with High Performance Connectivity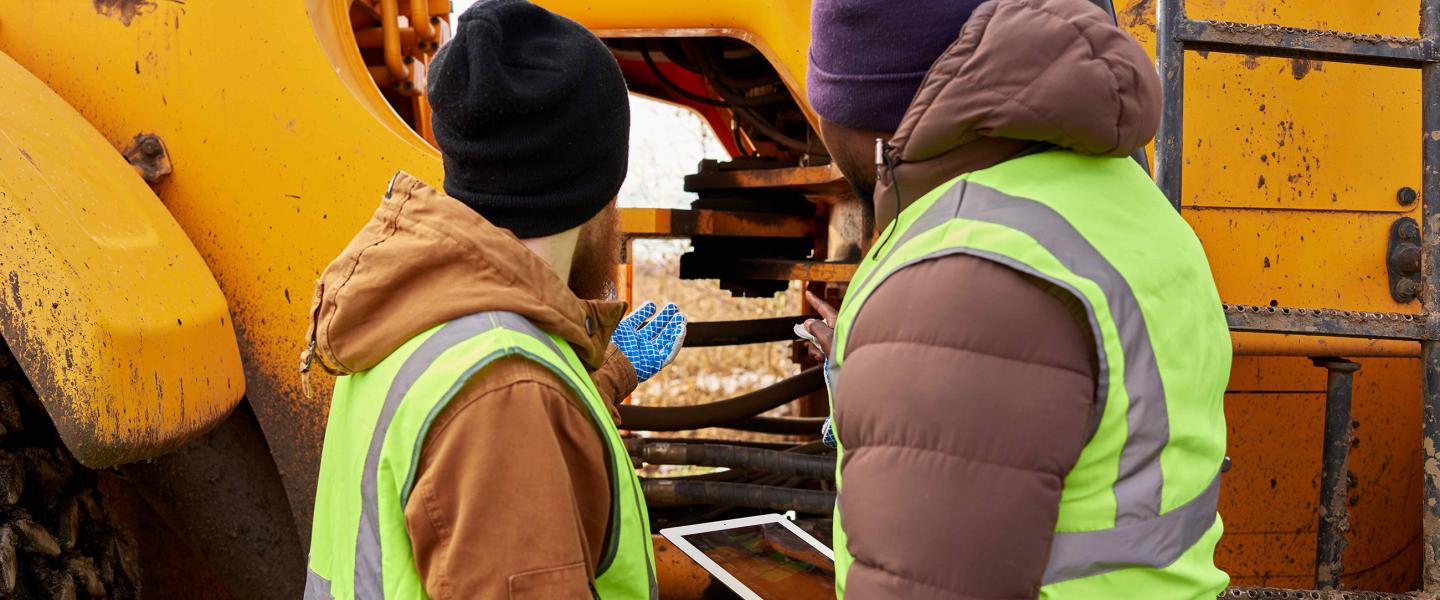 Transforming the Mining Sector with High Performance Connectivity
Written by Xavier Boguslawski, Head of Satellite BU at Orange Business Service
For many countries around the world, mineral exploration and production is the key to economic growth. However, fully capitalising on natural resources can be challenging as the sites are usually at highly dispersed and remote locations, have limited and unreliable connectivity at mining sites which results in the crew having to use siloed IT and OT systems and processes.
While this was acceptable 10 years ago, it is no longer so today. At Orange, we have seen many of our customers come forward to ask us for more reliable and high-performance connectivity because they too want to be able to adopt emerging digital cloud-based technologies. They too want to operate at lower cost. They too want to utilise their existing assets. They too want to be able to collaborate in real-time with their colleagues in headquarters. And last but not least, they too want to make sure that their crew can remain connected to their families and friends who are back home.
An effective partnership
This is why Orange has been working with industry partners to deliver an end-to-end solution to meet the evolving needs of our customers. Our partnership with SES has been a successful one since SES brings to the table what we are missing – and that is the reliable, fully-managed satellite-enabled connectivity solutions mining operators need to take their operations to the next level and capitalise on digital opportunities.
With often challenging terrain and lack of reliable terrestrial infrastructure, a satellite-based connectivity solution is ideal for business operations in remote locations. In addition to the global coverage, SES has with its geostationary orbit (GEO) fleet, it also operates the world's first commercially successful non-geostationary (NGSO) constellation. Known as O3b and located at 8,000km away from earth, they operate in medium earth orbit (MEO), are closer to earth and can therefore support low-latency services and applications. The high throughput O3b constellation is also able to support a lot of data-intensive applications.
Transforming the mining industry
SES provides us with a full end-to-end solution, complementing our existing VPN Networks. This allows our corporate customers to enjoy unparalleled availability and speed of internet services, never before experienced in difficult to reach areas. In particular SES's fibre-like low-latency connectivity services to almost all mining sites today is enabling the delivery of carrier-grade, cloud-ready services. This translates to a reliable and secure network that will allow our customers to carry out their mining operations cost-effectively while keeping their crew connected to their families back home.
Orange Business Services (OBS) and SES's combined services empower the mining industry to transform via automation with improved agility and support into a truly connected mining site. The network ensures consistent coverage in remote regions, delivering the connectivity required for high-quality voice, video, and data communications. SES's O3b MEO fibre-equivalent connectivity solution also enables the delivery of advanced digital technologies including cloud applications, IoT, SAP, and the real-time transfer of exploration data, surveillance systems, video streaming, and tracking of wireless sensors. This helps mining operators to achieve efficiencies while streamlining and optimising processes and improving profitability. Safety and employee welfare are enhanced with enough broadband to spare for smart wearables and entertainment options managed by acceptable use policies.
Additionally, with our combined regional teams and offices deployed across the world, together with SES we are able to work closely with mining operators to find the best satellite connectivity solution to make smart mining a reality, as well as help customers with their VSAT license acquisition and help facilitate deployment via local field services.
Our collaboration with SES will continue well into the future. We recently announced that Orange will be adopting O3b mPOWER, SES's next generation MEO satellite communications system. O3b mPOWER is a terabit-scale satellite constellation, delivering much more throughput and unprecedented flexibility. This high-performance, low-latency and ability to scale to extend new bandwidth-intensive network services and applications to multiple industries and business sectors around the word such as mining is thrilling. We have seen that with connectivity comes opportunities. With enhanced connectivity with unprecedented flexibility, the sky is our limit as together we can reimagine a truly intelligently connected mining site.