Staying Prepared for Life-saving Crisis Response Operations with Satellite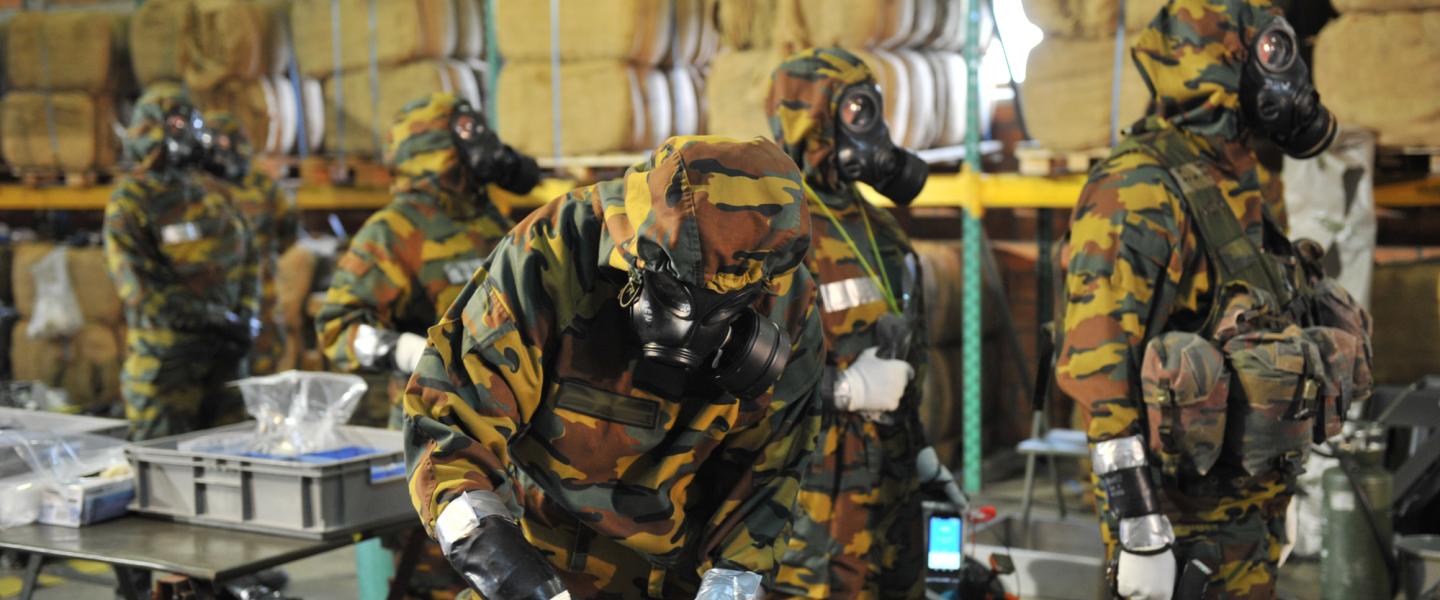 Staying Prepared for Life-saving Crisis Response Operations with Satellite
Satellite-based services are transforming lives in multiple ways, but one key point resonates with governments around the world: staying prepared for crisis response operations. Nicole Robinson, Senior Vice President Global Government at SES Networks, details why.
Earlier this year, it was a great honour for SES Networks to be part of the international BIO-GARDEN response exercise to a bioterrorist threat held at the Major Housiau military compound in Peutie, Belgium.
BIO-GARDEN was made in the framework of the European Commission's Horizon 2020 eNOTICE project, aimed at setting up a pan-European network of civil-military training centres for chemical, biological, radiological and nuclear (CBRN) risks, and the B-LiFE service integrating new terrestrial and satellite communication technologies, supported by the European Space Agency (ESA).
The Ministries of the Interior (Direction of Civil Security, Civil Protection and Federal Police), Defence and Public Health of Belgium, as well as the Belgium Federal Crisis Center, participated in this exercise. As a member of the B-LiFE Consortium, SES provided a quickly deployable satellite-based telecommunication solution, which integrated digital trunking and managed WiFi communications. Several other Belgian and European companies, as well as Gigasat, were participating in the exercise. Fast communications setup has a direct correlation to the efficiency of the response effort. That is why it is so important to have this kind of exercise on a regular basis, and with all stakeholders involved.
SES Networks' flexible managed Mbps connectivity service utilised during the exercise in Peutie enabled LTE and allowed seamless communication across fixed and mobile phones for emergency needs. This time, we used simultaneously Ku- and C-Band allowing capacity aggregation, resilience and reliability. The solution also enabled IP connectivity for transfer of real-time imagery, medical data, emails to the data centre and cloud-based servers, and further sharing with other users and decision-makers.
The exercise took place in the presence of the Minister of the Interior of Belgium Jan Jambon, Minister of Public Health Maggie De Block and Minister of Defence Steven Vandeput, and of Sir Julian King, European Commissioner for Security Union in charge of the fight against terrorism and crime.
This particular event, and my continuous repeated engagements with various governments over the years, is an affirmation that satellite communication is increasingly an imperative part of disaster recovery and crisis response planning and preparedness. It is not only stabilising the connectivity of communications networks, it contributes to saving lives. Often, satellite remains the only connectivity solution in areas where existing terrestrial infrastructure is insufficient, overloaded or destroyed.
Due to its reach and reliability, satellite-enabled solutions can quickly connect civil protection services and first responders in any location, and has proven to be a highly efficient and reliable method for supporting Public Protection and Disaster Relief (PPDR). This is due to several important factors. First, satellite communications systems are easy to establish and use: not only they are portable and quickly deployable, today's innovative end-to-end solutions also allow plug-and-play connectivity. Second, satellite-enabled solutions are compatible with the whole range of communication tools used by first responders, whether it is radio or IP-based connectivity. Third, innovation advancements allow greater autonomy and compatibility with traditional and alternative power supply resources, including renewable energy.
Staying prepared and connected to coordinate the crisis response efforts is key for saving lives. Satellite-enabled solutions play an increasingly important role in this architecture, helping governments and first responders get people back on their feet.