SES Team Spotlight: Mourad Ouaret on Developing O3b mPOWER Service Automation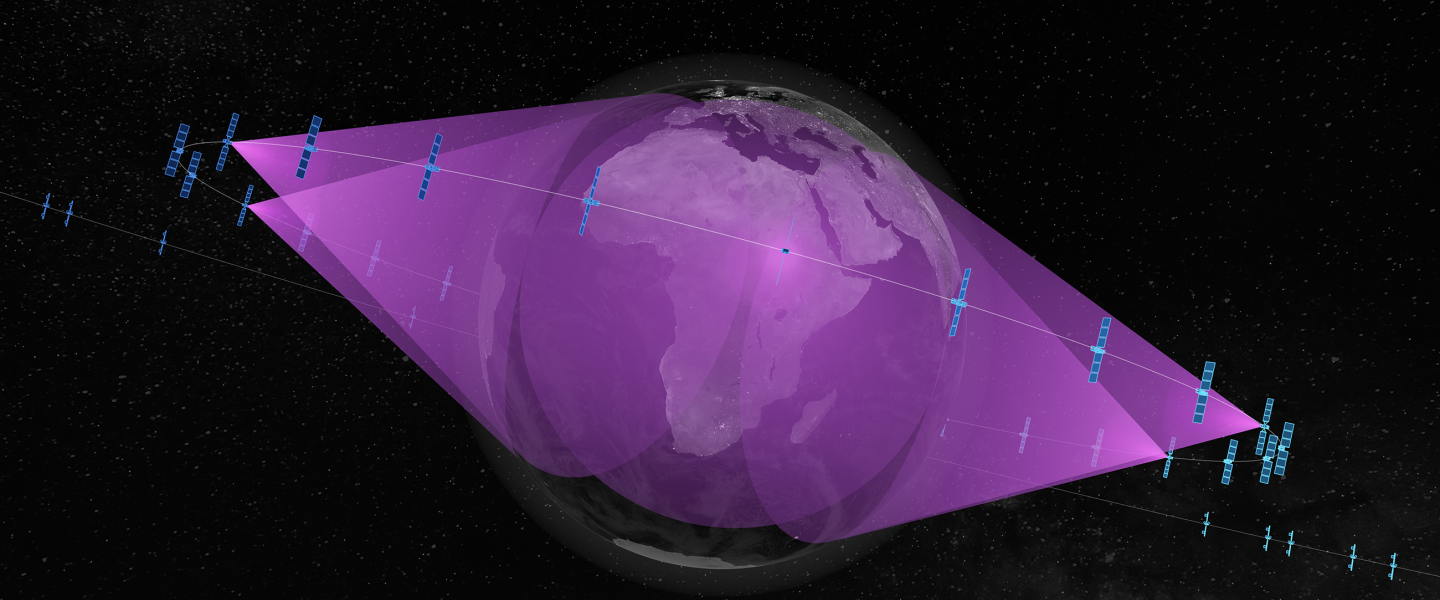 SES Team Spotlight: Mourad Ouaret on Developing O3b mPOWER Service Automation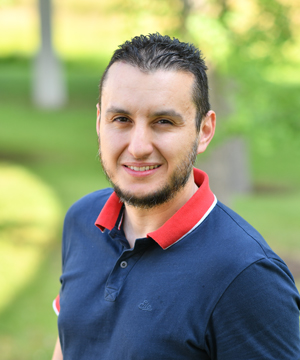 With O3b mPOWER launching this year, it is undoubtedly a very exciting time for SES and the connectivity industry. For our teams directly involved with the project, it is especially thrilling to see the innovations and unprecedented advancements the next-generation MEO satellite-enabled communications system will bring to life. We sat down with Mourad Ouaret, Operations Technical Lead on the O3b mPOWER team, to see how his team orchestrates the automation of end-to-end solutions at the heart of SES's O3b mPOWER system and what inspires him most about his work.
Share with us your primary focus and what inspires you most as technical lead on the O3b mPOWER services team?
SES is transitioning from being a traditional satellite operator to a nimble service provider much like a telco. It's no longer a service delivered by a satellite to an antenna. Instead, we are looking into delivering end-to-end services where satellite enables one of many seamless network links in the overall solution – something that's a game changer for our customers.
If you want to serve as many people as you can with this tremendous service, you must be able to activate these services quickly. This is where my team comes in – we focus on developing, deploying and fine-tuning the services fulfilment and assurance capabilities, including new automation tools, enabling SES to deliver O3b mPOWER services as smoothly and effectively as possible when it is commercially launched next year.
This includes putting in place all the required resources, such as SES gateways, network PoPs, customer remote terminals and other key configuration elements that all come together to ultimately lead to service fulfilment and assurance.
Among the things that inspire me most about my role with SES is the ability to ultimately support customers to reach their full potential with O3b mPOWER and the newfound flexibility with tailored capabilities offered in connectivity and communications for businesses, service providers, government entities, and even entire countries.
What are some of the milestones your team has been able to achieve, and how have you been able to accomplish these goals amid the pandemic?
We are making big strides in the area of system automation across the O3b mPOWER platform, which will allow SES to leverage proven orchestration tools that will enable the efficient and consistent delivery of services.
Today, fulfilment processes are done manually and take time, so we're moving toward a more standard process where the steps needed to deliver our services can be highly automated. That automation is incredibly important to our ultimate success – as it will free up the team from manual tasks to provide a more efficient, consistent and quality customer service experience.
Our phased automation platform is a tremendous milestone we're quickly closing in on this year. This is one of the most important years in SES's history, and I'm happy to be a part of it as we approach the launch of O3b mPOWER.
How will O3b mPOWER enhance the customer experience?
We will be able to provide a self-service portal for customers, who, for example, might want to increase their network throughput. Once the customer is verified, that upgrade can be made in a matter of minutes. That capability will further empower and engage our customers who increasingly want to deliver tailored data services more dynamically.
One of the first customer sectors that will benefit right out of the gate from O3b mPOWER is our cruise customers. Back in 2014, some of these players transformed their guest experience by revolutionising connectivity services at sea delivered via our O3b fleet. Today, the cruise industry is once again looking into redefining guest experiences at sea and delivering enhanced connectivity services with O3b mPOWER.

What are you hearing about customer interest and demand as your team nears the constellation launch in the fall and the service launch in 2022?
Our customers played a big role in the requirements definition and design of the O3b mPOWER system. SES listened to our customers' needs and we're in the latter stages of delivering on those needs as we put the finishing touches on the service delivery infrastructure.
Everything we're hearing about customer demand has reinforced our excitement and drive across the team. We are preparing and honing the inner workings of the solution, and remain laser focused on the delivery of O3b mPOWER in the coming months.