How Skyrocketing Demand for Inflight Connectivity in Asia is Transforming the Way We Travel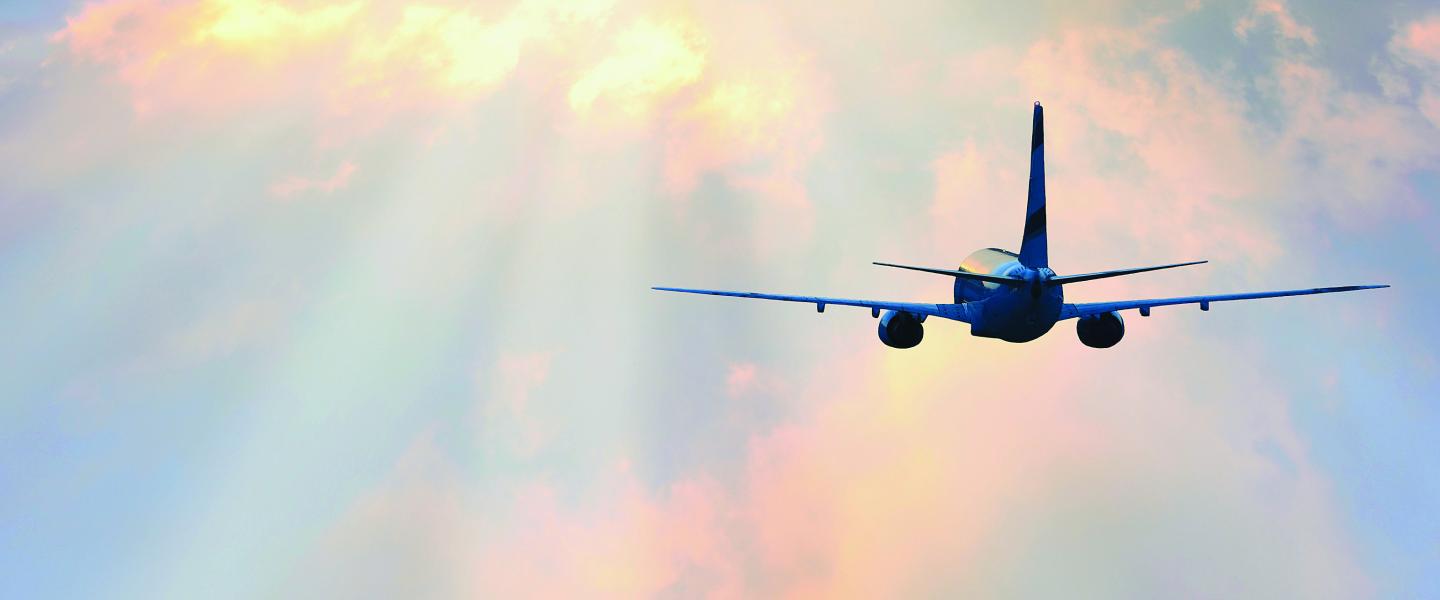 How Skyrocketing Demand for Inflight Connectivity in Asia is Transforming the Way We Travel
The airline industry has doubled in revenue over the past decade, and is expected to continue to grow.
What once was a luxury commodity reserved for the occasional holiday or business purposes has now become an affordable option for leisure travel and weekend getaways. IATA figures show growth in RPK (Revenue Passenger Kilometers) and ASK (Available Seat Kilometers) for the Asian region at 8.2% and 6.4% respectively for 2015, indicating healthy growth above prevailing economic trends in other sectors.
As consumer expectations rise along with this demand airlines find themselves constantly searching for the best ways to meet these demands while keeping costs low and improving operational efficiency. One of the greatest changes that has accompanied the growth of the industry and impacted the way we travel is the increasing connectivity of aircraft.
Enhanced operations
Enabled by reliable satellite capability, the real time, seamless data sharing among planes, crew and ground staff today, has undeniably upped flight operational efficiency. These benefits help to not only reduce delays and save fuel, but also offer a better passenger experience.
For example, information on weather and destination conditions could allow pilots to adjust flight plans accordingly and avoid turbulence, or even allow ground and technical staff to be ready for maintenance issues before landing.
Always-on connectivity for the always-on consumer
Beyond improved operational efficiency, airlines recognize that the ability to offer high-speed and seamless inflight connectivity (IFC) to passengers is a huge boon for business. In a Honeywell survey, it was found that in-flight Wi-Fi availability influences flight selection for 66 percent of passengers.
Budget carriers in particular have been pushing the boundaries of innovation and progress in the realm of IFC adoption. Nok Air, for example, became the first airline in Asia to offer inflight Wi-Fi to passengers for free. Low cost carriers have also been leading the charge towards new models for IFE, such as AirAsia's inflight Wi-Fi service roKKi Chats that allows the use of instant messaging apps on flights. Some, like Jetstar and Scoot, have even begun to forgo conventional in-seat video screens in favour of iPad rental services that allow passengers to view content streamed over the inflight Wi-Fi.
Even today, legacy carriers are continuously coming up with new ways of keeping passengers entertained. Most recently, Singapore Airlines announced a new companion mobile application that allows passengers to pre-select inflight entertainment content and control the IFE system from their personal devices.
IFC set to grow
Furthermore, as high-throughput satellites (HTS) take their place in the skies, more satellite capacity is set to enter the IFC market in the near future. This will drive down the cost of providing inflight Wi-Fi services significantly while boosting data transfer speeds, making a far more compelling case for the take-up of IFC among airlines, which will then be able to offer newer and greater entertainment options to passengers.
Airlines are also capitalising on fast-growing tourist numbers across Asia Pacific and rapidly expanding their fleets region-wide. With new plane models, it is far easier for airlines to adopt the latest IFC technologies and systems, which could be built into the aircraft. One of the newer aircraft models to enter service, the Airbus A350 XWB, is the first jetliner to integrate fourth-generation in-flight entertainment systems from the beginning, doing away with the bulky IFE box under the seat.
As it clearly is not a universal solution, scalable and flexible satellite solutions would be crucial for airlines looking for the right business model to match their budget and consumer demand. With newer satellite and aviation technologies and innovations like HTS coming into play, there will be an ever-increasing number of possibilities for IFC.
SES is already supporting numerous IFC service providers globally on our satellite fleet, and will be well positioned to provide further enhanced services on our hybrid HTS satellite fleet consisting of SES-12, 14, and 15 all launching in 2017.
We are nearing the end of the runway towards implementing reliable and cost-effective onboard connectivity, and it might not be long before we see a new generation of connected planes take flight.
This article was first published by Glen Tindall, Vice President, Sales Asia-Pacific at SES