How are Satellites Driving the Momentum of the Internet of Things?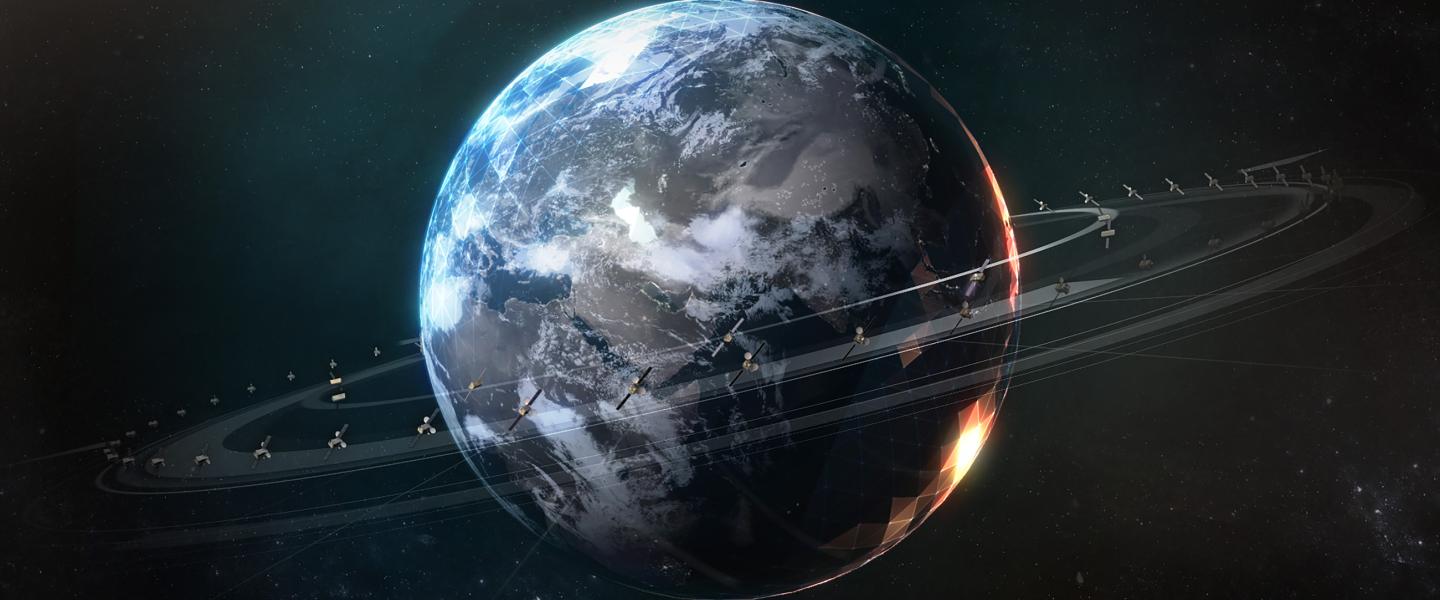 How are Satellites Driving the Momentum of the Internet of Things?
Krasmira Bozhinkova, Vice President, Data Portfolio Management at SES, shares her views on the role of satellite in driving the vision for a truly connected world, and explains how SES is keeping ahead of evolving connectivity requirements.

How are Satellites Driving the Momentum of the Internet of Things?
The Internet of Things (IoT) has been the talk of town for years. With the promise of transforming the way we live and work, it is no surprise why the IoT has captured the world's imagination. Unlike what its name implies, the IoT is not about the Internet nor is it about things. The two are simply enablers that gather vast amounts of data and turn them into useful information for users to make informed decisions. From the fitness trackers monitoring a user's activity levels to assembly lines in factories reporting production rates in real time, the IoT exists in various forms today.
Gartner has predicted that there will be 25 billion connected devices—three for every person on the planet—by the end of 2020. With this increased connectivity around the world and continued miniaturisation of computers and smart devices, the IoT is definitely set to proliferate every aspect of our lives.

Driving the vision of the Internet of Things
Unknown to most, satellites have been playing a major role in driving the vision for a truly connected world, providing ubiquitous coverage and reliability in places no other technology could. This means connectivity in the most remote locations and even in the air and at sea, enabling IoT applications across diverse market segments.
We have already been supporting our customers on their journey towards IoT adoption through our global satellite fleet, which delivers unrivalled coverage and 99.5% availability—foundations for running autonomous applications. For instance, we helped one of our customers connect 5,000 sites across an entire country with sensors to monitor its renewable energy source production. Setting up terrestrial networks at every location poses obvious cost challenges, and satellite proves to be the only viable approach that provides the company with a single point of access to all its sites.
Staying ahead of evolving connectivity needs
But as technology evolves, so will the requirements to keep machines, devices, and even people always connected. Certain applications, such as remote video sensing, demand a low-latency connectivity, whereas others, like data gathering spread across multiple locations, depend on a wide network coverage to operate.
Here is where SES takes it a step further. Through our affiliate, O3b Networks, we offer a unique combination of comprehensive GEO coverage and fibre-like MEO connectivity. Beyond the obvious advantages of each fleet, there are many ways in which these two networks complement each other. In rare cases of outages, one fleet could back the other up. Customers with capacity on both GEO and MEO fleets have the added flexibility of prioritising their traffic on one or the other based on specific latency requirements. This helps optimise network performance that facilitates the IoT environment.
An increasingly connected world also means that a one-size-fits-all approach to connectivity is fast becoming irrelevant due to the complexity of the ecosystem. This is why we developed SES Plus, a data solutions portfolio designed to meet the diverse demands of various data markets.
Think of it as purchasing broadband connectivity from an Internet Service Provider (ISP). Most ISPs offer a range of speeds at different price points, and customers simply choose the one most suited to their needs. Similarly, with SES Plus, businesses do not need to worry about the spectral efficiency of cables, the servers in the ISP's data centre, or equipment compatibility. We predefine the business model and link budget to determine the antenna size and user equipment, which helps simplify the initial setup process for businesses looking to invest in satellite communications.
Applications, services, and sites that rely on satellite can now be deployed and provisioned even more quickly than ever before. By empowering businesses with the rapid scalability and flexibility essential to the IoT experience, we are opening up growth opportunities in new and existing data segments.
Collaborating for a truly connected world
While satellite capacity and coverage plays a key role, the way forward to a truly connected world is multi-faceted. True success requires satellite operators to work closely with the rest of the industry to encourage innovation and enable breakthroughs. Right now, we are working with manufacturers to reduce antenna size to make it feasible for use for smaller machines and devices. We are also exploring ways to integrate satellite into local area network (LAN) components that will address end-user demands for smart homes and environments.
The IoT will represent the underlying communications infrastructure in smart cities, driverless cars, automated agriculture, e-health and so much more—and we cannot wait to see what the future has in store for us.