Faster digital transformation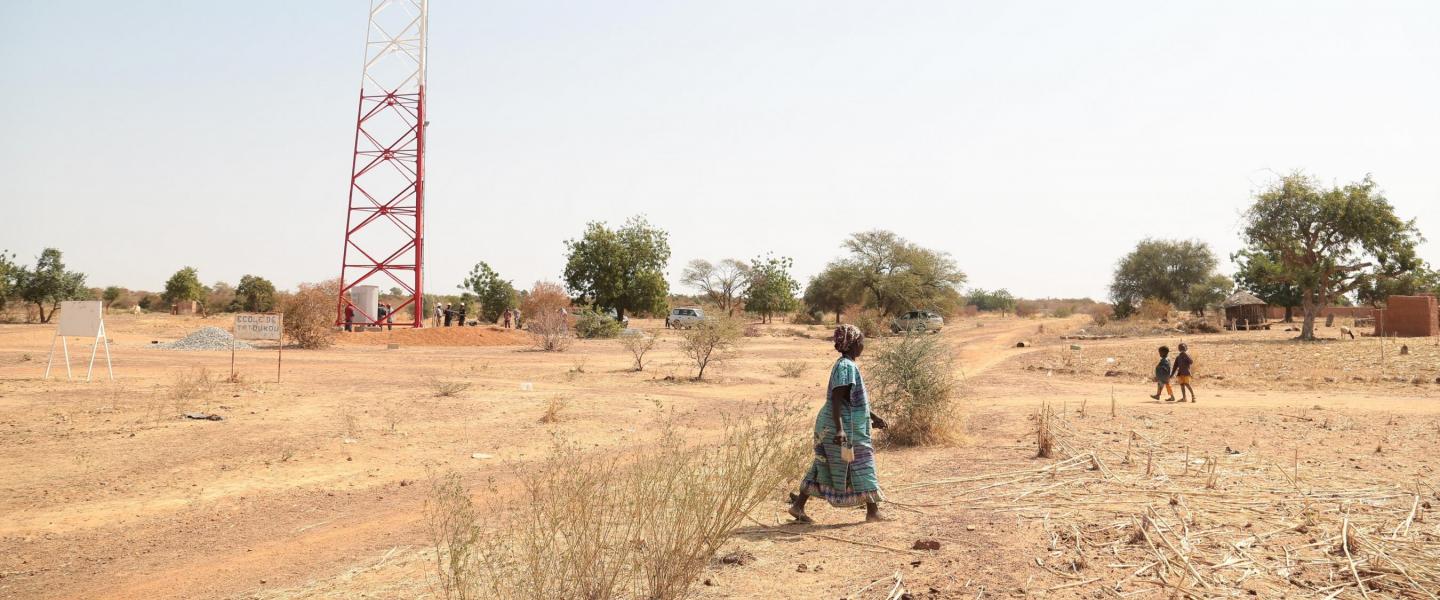 Faster digital transformation
By Nicole Robinson, Senior Vice President, Global Government, SES Networks
In a desire to make their citizens' lives better and protect them, governments around the world are focusing their efforts on digital transformation, although the pace of adoption of the latest technologies varies given local requirements and resources.
Over the past decade, we've seen the rise of multiple disruptive technologies that are fundamentally changing the industries and the entire geographies - from the pervasive adoption of mobile devices, advanced data analytics and artificial intelligence (AI), to the rise of the Internet of Things and the ubiquitous movement of applications and platforms into the cloud. In the government sector, these new technologies are capable of making entities more efficient in meeting their citizens' needs and demands, and serving as a powerful vehicle for driving substantial socio-economic growth.
And while the benefits of these network-enabled technologies and solutions are known, they do have one very important thing in common – they typically require high-bandwidth low latency connectivity. This can be a stumbling block for some digital transformation initiatives depending on the infrastructure available. Solving the network availability and performance conundrum – especially in the hard-to-reach locations - allows quality digital transformation.
Modernising government services in Burkina Faso with MEO
Landlocked Burkina Faso, with its vast and often hard-to-reach territories, has decided to embark on an ambitious project to transform people's lives through key e-applications in critically important sectors and to deploy them countrywide. For this, a reliable ICT Infrastructure is required.
At the heart of the end-to-end infrastructure is the O3b Medium Earth Orbit (MEO) constellation. Capable of delivering fibre-like connectivity to any location, it is seamlessly integrated into the partially available terrestrial government infrastructure called RESINA, extending it into remotest provinces across the 270 thousand square kilometres-wide country.
As part of the project, and with the support of the Government of Luxembourg under the PARICOM program, SES Networks installed 5 MEO terminals – in Ouagadougou, Bobo-Dioulasso, Gaoua, Tenkodogo and Dori. With an initial contracted speed of 600 Mbit/s, the network is capable of attaining higher speeds to meet country's future needs. The entire infrastructure is reinforced by the wireless technology and multiple point-to-point links, which is in term operated by Burkina Faso's National Agency for Promotion of Information and Communication Technology (ANPTIC). The software-based monitoring system developed by SES Networks makes the infrastructure easily operable for the Burkina Faso government.
It's not just reliable access to high throughput connectivity that matters, it is also what it enables that matters immensely. Overall, the network is designed to connect 881 sites across Burkina Faso to improve day-to-day operations for government offices and enable deployment of e-government, e-education, e-health projects. A reliable network is also the basis for further adoption of advanced cloud-scale IT tools and applications.
The integrated, end-to-end satellite and terrestrial network solution is opening the door to data-intensive applications in remotest government offices in Burkina Faso, allowing processing of large files, videoconferencing, e-learning tools and boost medical services through telemedicine applications.
Through the last couple of months, our teams have been talking to the various government offices who have already witnessed the benefits that reliable connectivity can bring. The ultimate winners are the citizens, who will get improved, faster and more efficient services – whether these are delivery of necessary documents and processing applications, better education or healthcare.
Multi-orbit satellite connectivity: integration with fibre made easy
Today, governments across the globe can acquire multi-orbit satellite-enabled services via our growing Geostationary Earth Orbit (GEO) and Medium-Earth Orbit (MEO) fleets. The latter provide lower latency and high throughput. MEO is a relatively new but already proven technology as seen by many governments and institutions across the globe, including U.S., UN, or Burkina Faso who are already benefitting from it.
Satellite-enabled solutions developed by SES Networks, also seamlessly fit into the mix of infrastructures, and can bring connectivity into any point of the terrestrial network, allowing for example public and private cloud. For governments looking to embrace digital transformation and implement new technologies country-wide and in a timely manner, this is an incredible solution for both civil and defence & security applications.
Most recently, SES Networks has launched another batch of the current generation O3b MEO to serve the growing market needs. This launch also marks the transition towards the next generation MEO called O3b mPOWER, that will be launched in just couple of years and will provide terabit-scale capabilities. There has never been a better time for governments to adopt MEO!