Delivering Reliable, High-speed Broadband Connectivity to Africa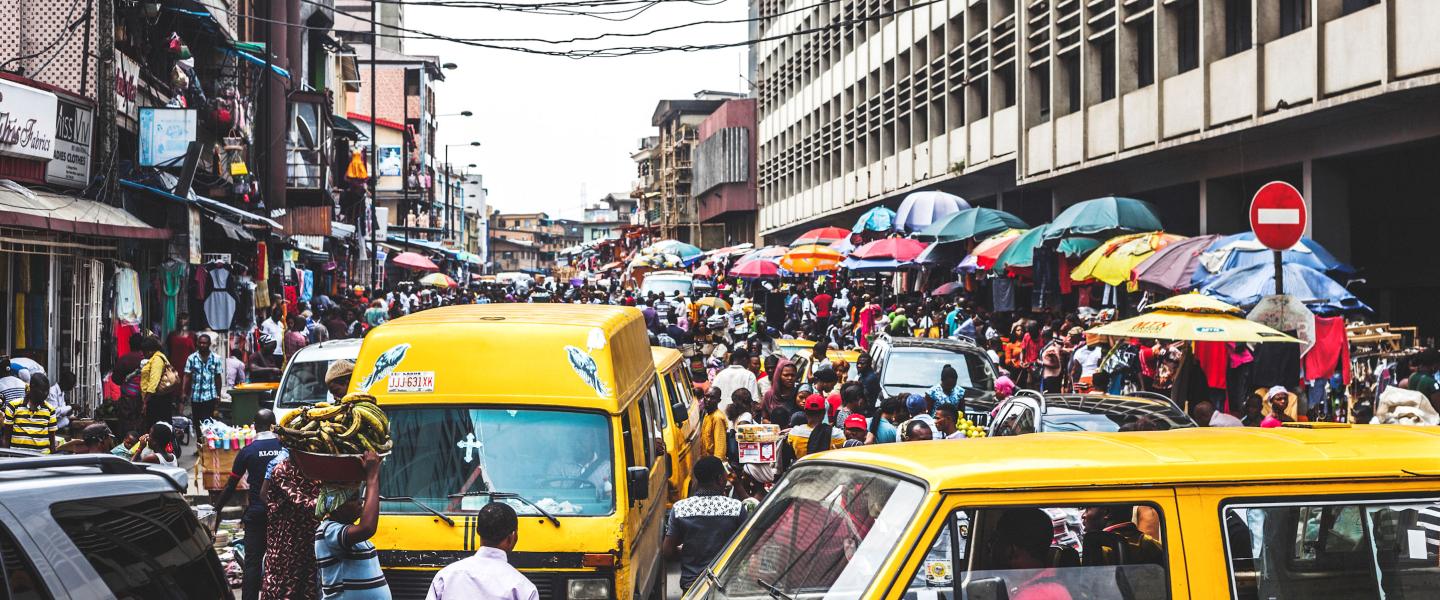 Delivering Reliable, High-speed Broadband Connectivity to Africa
The launch of SES Enterprise+ Broadband in five African nations marks the entry of high-speed broadband that's simple, affordable and capable of supporting almost every business application.
From banking to retail, this is how broadband should be, says Krasimira Bozhinkova, Vice President, Data Portfolio Management at SES.
Africa has around 1 billion people—15% of the world's population—spread over a continent that's only second in size to Asia. It's also the fastest growing too: according to the UN, of the 2.4 billion new people that will be added to the planet by 2050, more than half will come from the continent alone.
This population boom is also ushering in a new era of connectivity. In Africa, Internet traffic is forecast to increase by 20 times by 2020, driven by growing demand for data-rich applications, social media, and video.
Yet despite the urgency to enter the digital age, there are obstacles to overcome for Africa to be ubiquitously connected. Cable, fibre, and terrestrial mobile networks mainly serve major African cities, which means around 300 million people live at least 50km from the nearest broadband connection, and another 400 million are deprived of access to the Internet.
Current workarounds range from broadband offerings that come handicapped with limited access options, to complex satellite services that require upfront setup and capital investments—hardly a strong start for the next mainstream connectivity revolution.
But as they say in Swahili: penye nia pana njia. When there's a will, there's a way.
As one of the earlier connectivity service providers in Africa, SES is no stranger to these challenges. SES Enterprise+ Broadband, we believe, finally cracks the code, and goes the extra mile to accelerate the digital inclusion and Africa's entrepreneurship potential. Launched in November 2015 across five African nations, it's designed to offer high-speed broadband service the way it should be—simple, flexible and affordable for service providers, businesses and governments.
The high-speed, reliable internet broadband service is the first SES Plus product. It is the first of a series of products of SES's new data network that will offer differentiated offerings of satellite architecture, and customised solutions for various market verticals.
In a nutshell, SES Enterprise+Broadband offers simplicity and flexibility:
Up to 1 Gbps of connectivity
99.5% service availability (comparable to many developed countries)
Accessible at any time and from anywhere in South Africa, Ethiopia, Ghana, Kenya and Nigeria.
Performance through a plug & play offering, with easy-to-understand Service Level Agreements (SLAs), pre-defined and pay-as-you-go options
For service providers, SES Enterprise+ Broadband is probably one of the most scalable and cost-effective ways to lower barriers to entry into new markets. Our customers no longer have to worry about committing capex or investing in a technology that is resilient and future-proof in order to set up their satellite network. They can simply let SES manage the network while focusing their efforts on what they do best, confident that our 24/7 operations & support takes into account the diversity of cultures and language on a country-by-country basis.
And it's not just service providers that benefit; SES Enterprise+Broadband is also aimed at businesses that are looking for a means to rapidly expand their communications footprint in the African market. For instance, banks that need reliable and secure connections for their ATMs or branch networks spread across a vast geography will appreciate the guaranteed quality-of-service offered by SES Broadband. Mining and utility companies located in remote areas can achieve true automation, and get the real-time communications they need for higher productivity, employee morale and safety. For small and medium enterprises—the engine of the African economy—SES Enterprise+ Broadband offers a great way to start small, or to grow quickly if their ambitions extend beyond the limits of urban areas. Finally, national or regional government agencies can roll out e-services into communities that need them most.
The ability of SES Enterprise+Broadband to cater for diverse business requirements lies in the powerful coverage and reliable capacity that our fleet of geosynchronous (GEO) satellites deliver, which are complemented by the low-latency middle-earth-orbit (MEO) connectivity through our O3b affiliate.
For us, SES Enterprise+Broadband represents how we are broadening our horizons, from simply a provider of satellite transponder capacity to one that also offers satellite-agnostic, customer-centric solutions that match their needs and support further growth opportunities. We're not stopping here: in 2016, we plan to expand to Angola, DRC, and Zimbabwe, and consider other markets where the demand for broadband is strong, utilising the nine satellites that we have over Africa. It's a big step in our commitment to connect the unconnected, to offer faster, simple-to-use broadband, and to ensure that everyone in the continent has a rightful place in the digital future.
Please contact our Enterprise team if you wish to learn more about SES Enterprise+Broadband