Deep Dive into 2019 Satellite Monitor Results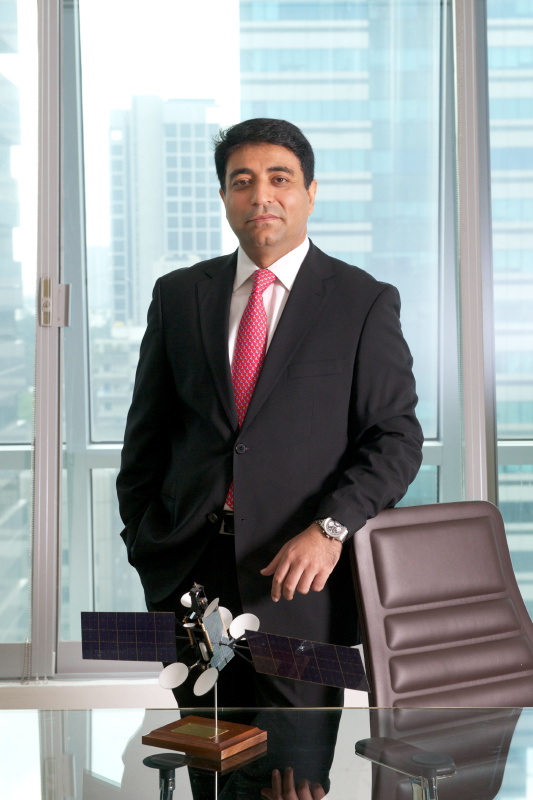 For more than 26 years, SES has been conducting Satellite Monitor, an annual research of TV markets we operate in worldwide, so that we can provide reliable data for our customers to understand the current developments in the market, enable them to make decisions on how they deliver their content and seek new business opportunities. With the 2019 technical reach of 367 million TV households just recently announced, we asked Deepak Mathur, Executive Vice President of Sales at SES Video to give us more insights on this year's results and how these results are much appreciated by our customers.
What are the key trends that can be derived from 2019 Satellite Monitor?
In Q4 2019 SES conducted the 2019 Satellite Monitor study, surveying over 37,300 participants in 15 countries and consolidating the gathered data into valuable insights. This has led us to identify and shed light on three main trends in the current video market.
First, satellite, cable, IPTV and terrestrial TV distribution reception continue to steadily increase. The largest growth has been observed for cable – up by 5 million – now reaching 149 million TV households. Satellite distribution has also gone up by almost 4 million, delivering TV to 153 million homes in 2019. Both continue to be the leading infrastructure of TV reception. IPTV and terrestrial TV grew by a combined 3 million to 43 million and 21 million TV homes respectively. Consequently, the number of households served by SES satellites has increased over the last year by approximately 12 million, reaching a total of 367 million in 2019 with a 16% growth since 2015.  
Second, SES's direct technical reach across various markets and continents, including Africa, Asia-Pacific, Latin America, and Europe is growing. This illustrates the vital role satellite plays in video content delivery on a global scale. The most significant increase in numbers was observed in Latin America with SES's reach growing by 8 million up to 42 million TV homes thanks to the SES-14 satellite, launched in 2018, accelerating market penetration. Another key growth driver identified is the impact the ongoing transition from analog to digital TV is having on developing regions such as Africa; in Ghana and Nigeria. For example, households currently using analogue terrestrial TV have to make a choice whether to purchase new hardware to transition to digital terrestrial TV or switch to satellite-TV, which offers a better value proposition and numerous free-to-air TV channels.
Last but not least, and not surprisingly, the HD and UHD viewing across Europe continues to be on the rise. From a household equipment perspective, HD quality is currently the viewing standard as 81% of European TV homes are equipped with HD or UHD screens. This proves to be right on track with our 2018 study, as we found that SD screens are steadily being phased out in Europe.
For an international distribution and marketing director there are different go-to-market parameters:  the market, its opportunities, the global competition, the prices. Thanks to the Satellite Monitor studies this is the option we have always preferred at TV5MONDE and we can only congratulate ourselves.


Jean- Luc Cronel, Director Global Distribution Marketing and Sales, TV5MONDE.
This was the first year that SES collected research from the APAC region. Why did you decide to cover this region and what did the study divulge about the market?
This year's study marked the first time SES collected results from the Asia-Pacific region, specifically in The Philippines and Indonesia. The reason we decided to extend our research into APAC stems from SES's goal to provide the industry and our customers with the most complete picture of TV reception worldwide. The 2019 report revealed that SES satellites are serving 39 million APAC households with DTH feeds. That is a significant number of households that we're now able to report on. We presented these figures to our customers in the region and they are positively surprised by the reliability and accuracy of those numbers, and the insights we are able to share about their TV viewers. Not only was this the first time that we have conducted a research in the region, but it was also a first ever study of this scale with 3,000 interviews conducted in the Philippines and a further 4,500 in Indonesia.
We have seen the numbers of TV households served in Europe growing steadily over the years. Could you explain how the 1 million increase in European market come about in 2019?
SES has been serving the European TV market for the last decades from its orbital slots of 4.8, 5.0,19.2, 23.5, 28.2 and 31.5 degrees East. This year the key markets driving this growth were Romania and Ukraine. Romania has proven to be a very dynamic TV market and compared to our survey in 2017, SES's reach has increased across the board, both for direct reach (DTH) and for indirect reach (cable and IPTV). In Ukraine, the increase is a direct result of the digital transformation in the region. SES is currently feeding all DTT towers in the country and as the switch-over process progresses, our technical reach grows accordingly.
Based on the study, would you say that satellite, cable, and IPTV distribution are complementary to OTT or being replaced by OTT?
It's definitely the former. OTT video consumption is accelerating in the video market. In the recent past, there was a general concern in the industry that consumers were cutting the cord and transitioning from traditional TV offerings like cable and satellite to video streaming. Our study shows that, in general, that is not the case. In fact, satellite, cable, and IPTV distribution are developing in a way that is complementary to OTT delivery, with strong annual growth.
In Europe, we saw the number of TV homes adding OTT packages increase by 9.1 million from 2017 to 2019. On the other hand, the number of TV homes declined by only 2.4 million or less than 1% of 273.7 million TV homes in Europe. This goes to prove that audiences tend to use OTT to complement traditional linear TV offering. Moreover, our data also indicates that around 60% of homes across European markets today combine pay TV with OTT offerings. This also holds true for majority of homes with free-to-air satellite TV offerings.
 
he SES Satellite Monitor is a key tool for France 24. As a free-to-air pan-European channel, we target lots of countries across SES satellite's coverage. Over Europe, we have some small-scale internal surveys done by our local offices, but the Satellite Monitors help us better understand our position in different countries and across the whole region. Over Africa, there are almost no surveys done by local stakeholders and the Satellite Monitors help us better understand the interest in being broadcast on SES satellites in the covered countries.


France 24
What have some of your customers said about the Satellite Monitor?
You have heard me talk about how much work goes into the SES Satellite Monitor study. We do it because we find that the data and key insights gathered while conducting the surveys across regions provides us with a unique understanding of the market and is highly valuable to our customers. There is no other equivalent market survey that provides such reliable data.
So many of our customers have told us they really appreciate these insights and shared how they have relied on our data to deepen their understanding of current market trends and shape their business strategies. We are proud to be able to contribute to our customers' success story, with that motivating us to continue surveying and researching the market to bring the most up-to-date and reliable insights to our partners and the whole video industry.