Bold Vision. Proven Impact.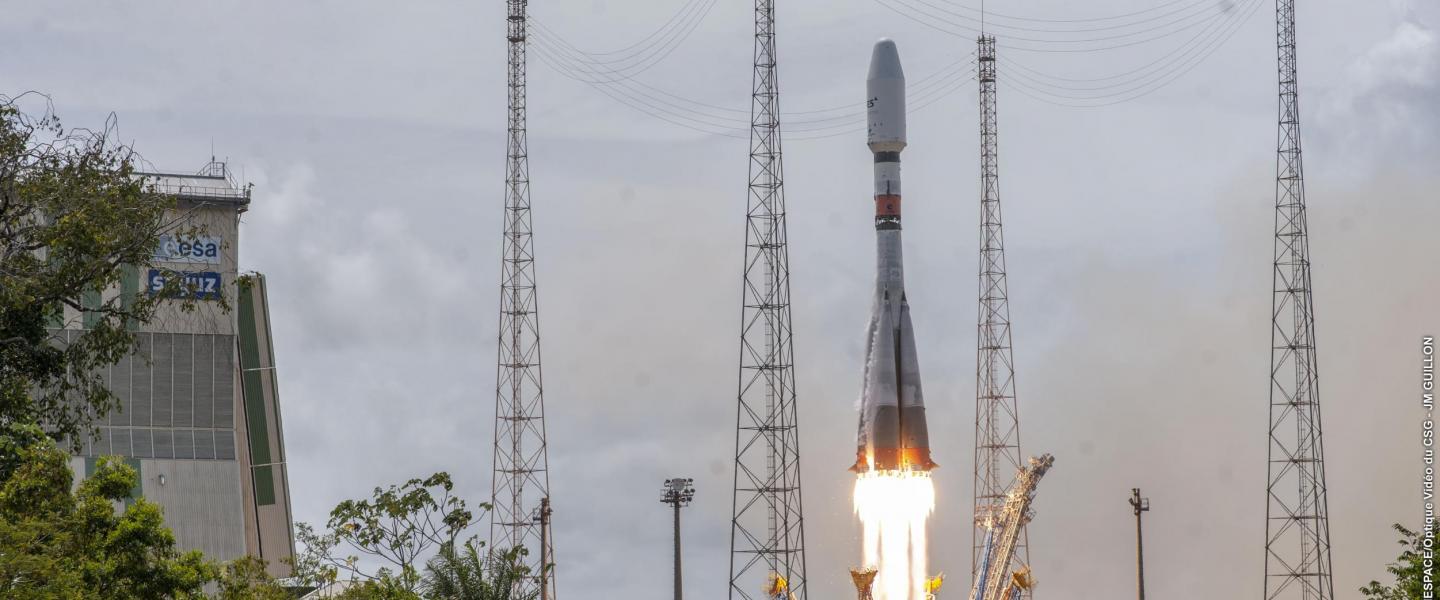 Bold Vision. Proven Impact.
In the age of social media posturing and "reality" TV, it's sometimes hard to know what is truly real. But some things are proven truths, such as the operational and commercial success of the first and only non-geostationary orbit (NGSO) broadband constellation: SES's O3b medium earth orbit (MEO) system. We've proven that MEO space technology, the supporting ground infrastructure, and our ability to manage those high-capacity networks on behalf of our customers, are all proof points that deliver against SES's early vision.

The tangible impact of O3b is also very real. By delivering high-performance network connectivity from space, the O3b system has enabled individuals, communities and businesses – across virtually every part of the planet – with an opportunity to grow and prosper. Opportunity to explore and educate. Opportunity to connect and communicate. And for every opportunity realised, more opportunity follows.

This is a great time to reflect on these realities as today marks a huge milestone for our company: we have just successfully launched another four satellites into our O3b MEO constellation, adding more than 25% capacity to a system that has grown to 20 spacecraft since its initial launch six years ago. As the final launch of the current-generation MEO satellites, it's an event that also marks the start of an entirely new chapter that will create exponentially more opportunity for all: O3b mPOWER.

Based on headlines about future constellations, it might seem to some that the sky is already full of next-generation satellites. However, we – and our customers – know the reality. What started in 2013 as a bold vision to empower global communities around the world with fibre-equivalent connectivity from MEO satellites, has become the proven, sustainable, technical and commercial operation we see today. O3b remains the only NGSO constellation providing gigabits of connectivity around the globe, changing the perception of what is possible over satellite, and driving satellite-enabled services into mainstream networking solutions.

By making the right investments, the right technology developments and the right partnerships, our MEO managed services deliver proven service deployments across diverse market verticals in 46 countries. However, the real impact comes from our partners and customers who have realised the impact of our O3b capabilities – disrupting their markets and transforming the experience of their customers, with examples such as:
Telecom services: On any given day, more than 15 million mobile and telco end users are connected using O3b MEO backhaul and other connectivity. High-throughput, low-latency connectivity delivers unparalleled user experience – anywhere – for 3G/4G/LTE, IP Transit and Ethernet Services.
Energy markets: Spanning offshore drilling platforms, production vessels and terrestrial production facilities, O3b MEO connectivity serves 4 of the 6 oil and gas supermajors globally. High-performance connectivity enables networked operational tools to run seamlessly and realise the benefits of digital transformation.
Maritime: It is not exaggeration to say that O3b MEO connectivity has fundamentally changed the cruise experience. Our services are foundational to the premium connected cruising experiences provided by the powerhouse brands across the globe.
Disaster relief: We're passionate about using the power of O3b to help people in the wake of natural disasters. From flooding and mudslides in Peru to hurricanes in Puerto Rico, we've partnered with local players to apply the seamless, high-performance O3b service to restore connectivity for millions.
Government: O3b MEO connectivity is used for everything from communicating with drones and vehicles to connecting military bases and government agencies – such as 10,000+ civil servants in Burkina Faso – to offer e-government, e-health and e-education programs.
Cloud solutions: O3b remains the only satellite-based system capable of delivering fibre-equivalent network services and data rates, MEF-certified Ethernet services, and certified cloud connectivity services – bringing the productivity and efficiency benefits of the cloud to places where it was unthinkable in the past.
Today's launch will give us the additional capacity to meet growing demand in these and other customer segments, and to connect more people to the content and resources that can improve everything from their health and education to economic opportunities.
It also serves as an inflection point on the journey to O3b mPOWER, our next-generation MEO system that will deliver unprecedented flexibility and cloud-scale performance anywhere around the globe.

O3b mPOWER is nothing short of a revolutionary step change in technology: 5,000 beams per satellite and systemwide capacity that is scalable to multiple terabits. And make no mistake – this isn't a pie in the sky investment plan; O3b mPOWER is a fully-funded constellation, based on proven technology, and already in development.

We have made tremendous progress in our quest to the unite the world and achieve digital equality on a global scale. But we're not done yet. We won't be done until we've changed the traditional view of satellite and delivered unparalleled connected experiences, regardless of location or circumstance.

I think we've proven that SES Networks is uniquely qualified to deliver on this bold vision. That's what this latest chapter in the O3b story is all about. We have demonstrated time and again the transformative impact that high-performance, seamless connectivity can have on individuals, on businesses and on society.

To us, that is the heart of opportunity … and it's a very real part of who we are.
The article was first published on JP Hemingway's LinkedIn page