Agility Holds the Key for Adapting to Future Networks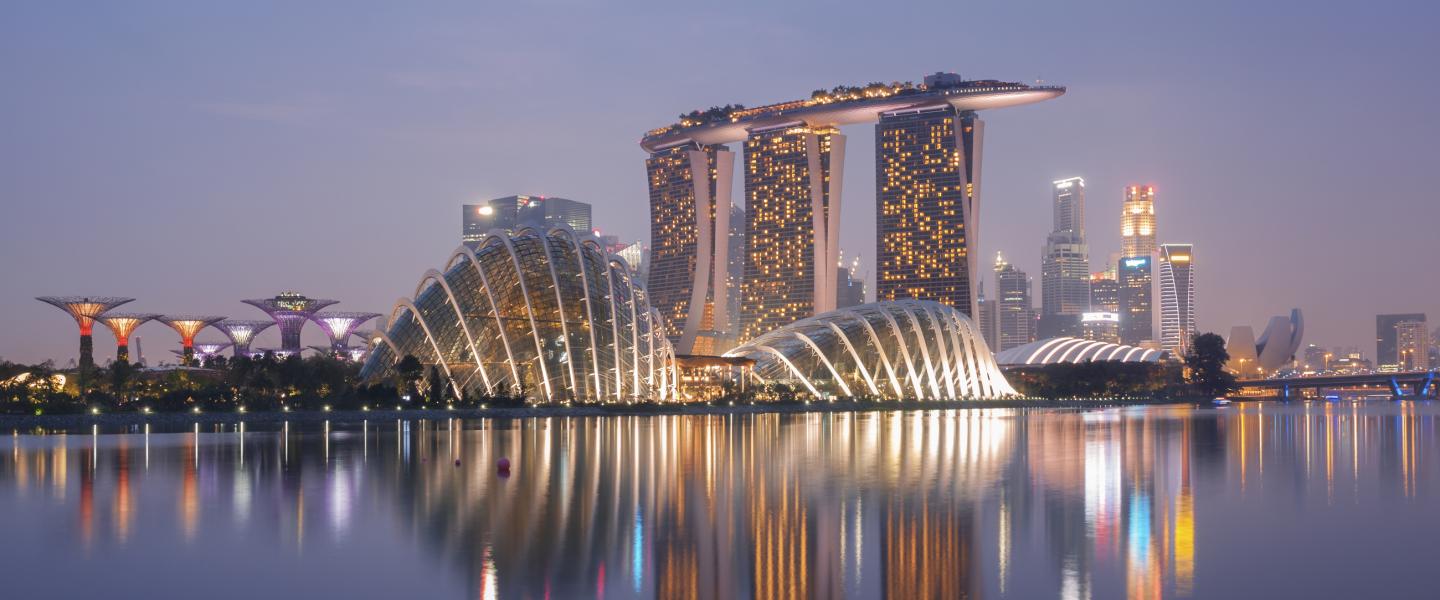 Agility Holds the Key for Adapting to Future Networks
Last November, SES held its inaugural Asia-Pacific Industry Days event in Singapore, where I had the opportunity to connect with some of our customers and industry partners from across Asia. I was glad to hear about their newest solutions and services as well as the latest developments in their businesses and markets. More importantly, as I was speaking with our customers, I was reminded that flexibility and agility are essential for us all to stay relevant in the face of an ever-changing media and connectivity landscape.
Driven by the emergence of trends such as the movement to the cloud, increasing use of multiple devices, and expectation of constant connectivity-on-the move, the world today is already vastly different from how it was a decade ago. We are continuing at this accelerated rate of change into the future, and whether or not we can adapt and thrive through these changes hinges on our agility in responding to these trends.
To stay ahead of the curve, DTH operators across the region are beginning a process of reinvention, either by widening their portfolios or becoming dual providers of both pay-TV and OTT, or pay-TV and consumer broadband, or other hybrid models. In a region as diverse as Asia Pacific, the needs of each market, from remote archipelagic islands to densely populated cities and emerging to already well-established pay-TV countries, vary quite widely.
In India and Southeast Asia, where DTH is set on a path of continued growth spurred by digitalization and consumers' growing appetite for HD, network operators from Airtel Digital and Star India to Multi Screen Media are offering up more HD channel options.
Satellite TV providers, such as Astro and KT Sky Life, are also leveraging DTH to deliver video on demand (VOD) to homes in Malaysia and Korea respectively, in response to demand for consuming content anywhere, at home or on the go.
Video aside, new frontiers for connectivity – the data, government, and mobility verticals – are now calling for greater capacity and faster speeds. The different requirements of each of these applications highlight that no single technology can do everything well; some applications are best served by a combination of technologies. As an industry, we need to have the flexibility to adapt our solutions and services, and choose the right technology for each.
Companies industry-wide have begun to gear up for the connectivity demands of tomorrow with innovative offerings. At Asia Industry Days, Gilat Satellite Networks shared with us about their new hybrid VSAT for broadband access, SkyEdge II-c Libra, which aims to provide a low-cost broadband solution for underserved areas. The terminal merges satellite and cellular technologies, allowing DTH operators to provide broadband services and triple-play services over satellite.
Our SES subsidiary, SES Platform Services, is also expanding the broadcasting value chain with a new suite of solutions, making it easier for broadcasters to deliver their content through other means such as a video on demand (VOD) experience via satellite through the LIQUID VOD solution, and setting up an online video service easily to supplement their pay-TV offerings with the LUCID online video platform (OVP).
Beyond the video sector, O3b Networks has built a next-generation MEO satellite network capable of offering high speed and low latency solutions to the maritime and government verticals. This MEO network is an ideal complement to SES's own GEO widebeam and High Throughput Satellites. With the scalability and flexibility of both our fleets, we believe that this integrated GEO&MEO solution will enable us to meet future connectivity demands.
Whether you are a satellite operator, broadcaster, manufacturer or service provider, it is vital for all to adapt and innovate to be ready to serve the needs of future networks. The landscape is shifting and transforming rapidly before our eyes, but if we make a commitment to being flexible and adaptable, we are surely taking a step in the right direction.
This article was first published by Glen Tindall, Vice President, Sales Asia-Pacific at SES
Article "Airtel Digital looking to increase the number of HD channels in its kitty"