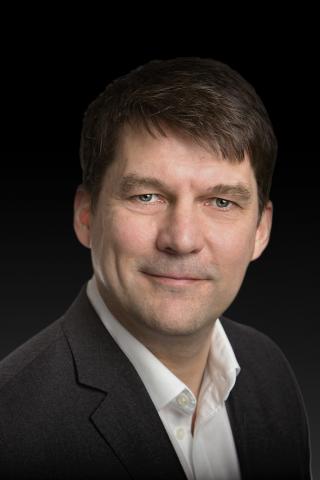 Stewart Sanders
EVP Technology, O3b mPOWER Program Lead
SES
Stewart is Executive Vice President (EVP) of Technology at SES with responsibility for the O3b mPOWER program development, ensuring all technical and commercial aspects are aligned to ensure the business case is fully realised to the benefit of SES's customers.
Prior to SES Networks, Stewart held the role of CTO of O3b Networks, which later combined with SES's data business to form SES Networks. As part of the SES Group, SES Networks provides end-to-end network solutions to some of the world's largest Telecommunications, Maritime and Energy companies as well as to Governments. Stewart has recently moved from SES Networks to join SES'S Technology department and is a direct report to the CTO.
Stewart's former position of SVP of Planning & Procurement at SES made him responsible for satellite and launch vehicle procurement activities, satellite fleet technical planning and innovation program management. His team also performed technical risk analysis as well as support of the fleet launch and in-orbit insurance placement activities. In a prior role as SVP Customer Service Delivery at SES, Stewart also supported O3b activities. Stewart has fulfilled various satellite and payload operations roles for BTI, Intelsat, ICO, NEW SKIES SATELLITES and SES. One of the highlights of his career (before SES Networks) was as a team member of the Intelsat/NASA satellite re-boost mission in 1992. Stewart was instrumental in forming the Space Data Association for which he was the founding Chairman; the unique industry data-sharing organization won both SSPI and World Space Risk Forum innovation awards in 2012. Stewart has also worked closely with a number of other industry bodies such as sIRG, WBU-ISOG, GVF, EUI and other satellite operators in a number of initiatives targeting RF Interference.