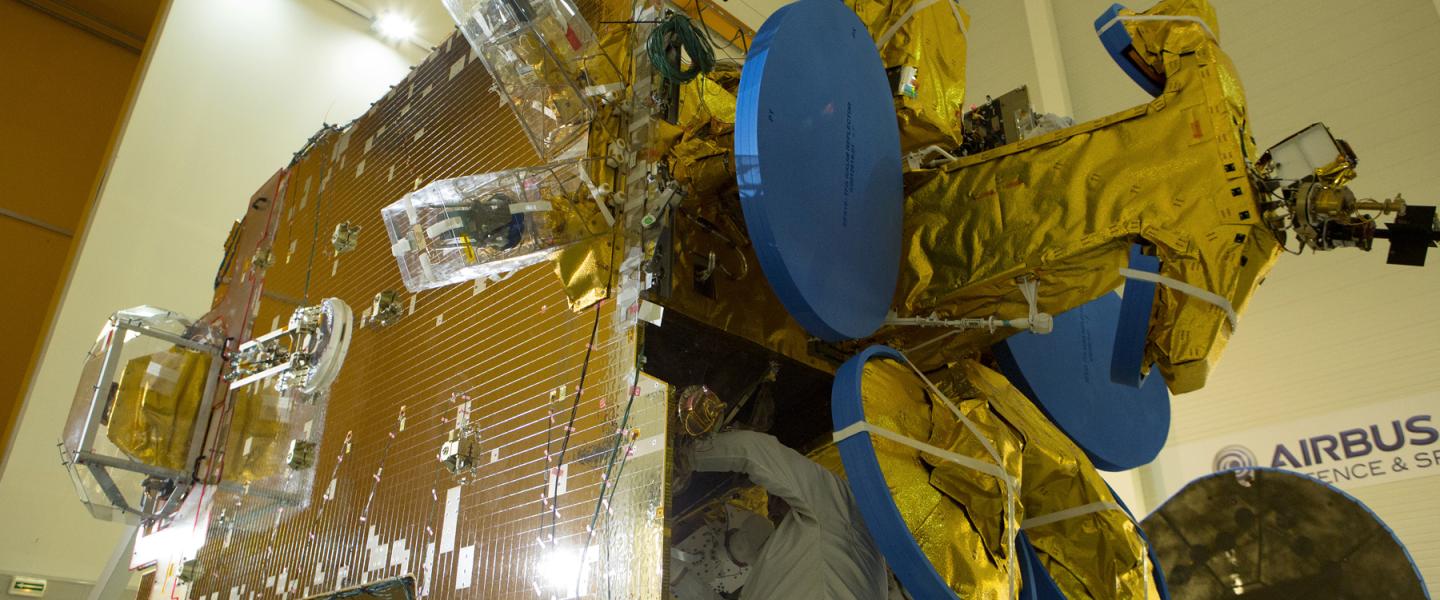 Explore New Frontiers in Latin America
Latin America – a continent of increasing demand for content and connectivity. Customers want seamless access to video distribution and data connectivity – easily, reliably and affordably. Now they can with SES-10, located at orbital position 67°W.

A whole new world of possibilities awaits, with the new SES-10. Connecting you to new growth opportunities.

SES-10 is poised to open up a world of new possibilities across Latin America and the Caribbean. With high-powered beams tailored for direct-to-home (DTH) broadcasting and data connectivity, the new satellite will enable broadcasters and service providers to capture new growth opportunities and keep up with the demands of the connected world, now and into the future.

The pay-TV market in Latin America has been on a promising growth trajectory, driven by demand for value-added offerings such as live sports programming, HD and video-on-demand (VOD) content. Satellite remains vital for broadcasters to deliver competitive pay-TV packages and expand their service coverage across both the region's major and smaller, underserved TV markets. Increasing demand for mobile backhaul and other connectivity services is another key catalyst for growth, especially in Latin America countries with limited access to connectivity.

Consumers today are better connected than ever before, and new technologies are emerging to transform the way we live, work and consume content. SES is perfectly positioned to spark the next service revolution via satellite-enabled UHD and VOD services, and meet the demands of a new age of connectivity.

Located at 67°W, SES-10 is at the heart of our strategy to help broadcasters, enterprises and service providers to tap into the enormous potential across Latin America. By bringing the right content to the right people, at the right time.

SES-10 provides significant capacity expansion to support our satellite reach in the region: SES-6 at 40.5°W, NSS-806 at 47.5°W, and AMC-9 at 83°W. And by delivering capacity to the Andean Community, the new satellite provides a renewed proposition for the next generation of connectivity.

Your key to new possibilities in Latin America: 67°W is our first satellite designed exclusively for Latin America. With more than 60 Ku-band transponders, SES-10 can deliver enhanced coverage and expansion capacity to serve the region.
Deliver seamless access to content and connectivity in Latin America
support off-shore oil and gas exploration needs SES-10 Orbital position:
provide always-on connectivity to aircraft and vessels
Through SES-10, broadcasters and service providers can also:
Ensure extensive coverage for direct-to-home (DTH) broadcasting and data connectivity services, from Mexico to Argentina, in 3 beams
Gain access to high-powered satellite capacity and media solutions for pay-TV markets; the SES fleet currently broadcasts to 780 channels to 25 million homes across Latin America
Enable reliable data network capabilities to extend business reach and having the flexibility to allocate resources based on market needs
Tap into the unbridled growth opportunities of DTH broadcasting and data connectivity in Latin America when you reach out to SES-10.