TV ISLA Delivers High-Performance Broadband on the Island of San Andrés with SES Networks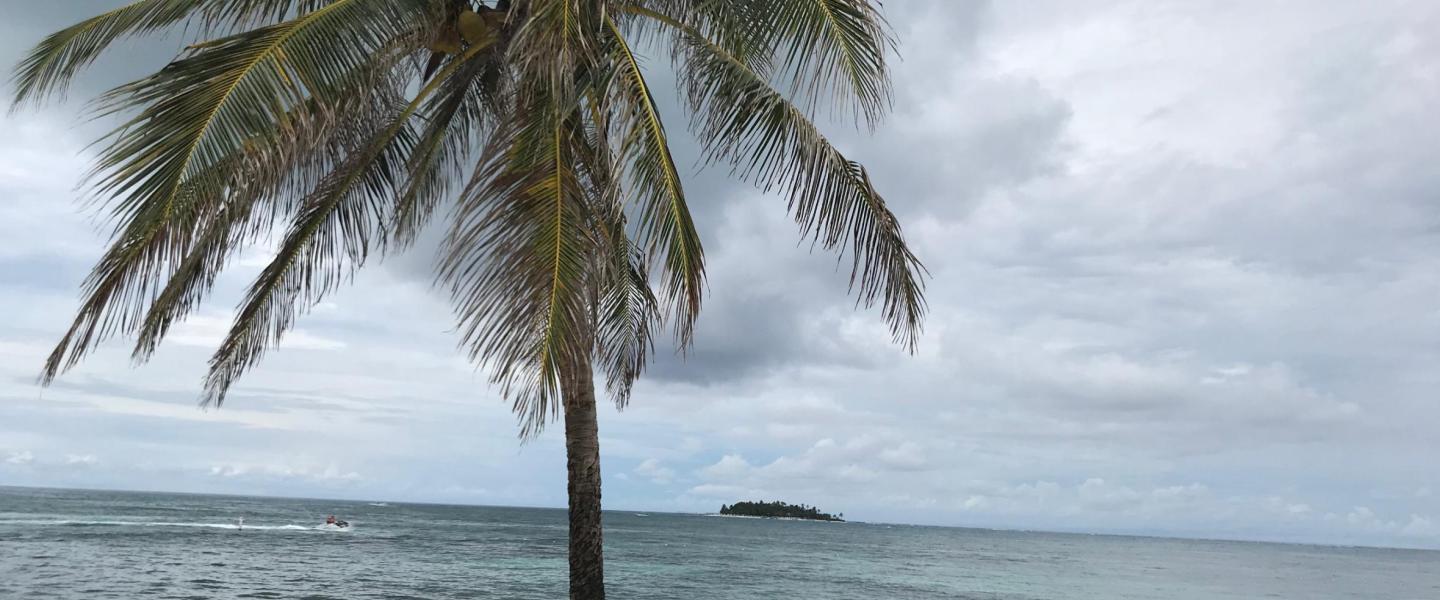 TV ISLA Delivers High-Performance Broadband on the Island of San Andrés with SES Networks
Colombians and visitors to the island will enjoy fibre-like broadband services delivered via O3b Medium Earth Orbit (MEO) satellites

Luxembourg, 05 October 2018 – Local subscribers, businesses, and civil government entities on the Colombian island of San Andrés will benefit from an enhanced user experience with a new broadband service that supports data-intensive and cloud applications with the same performance as on the mainland.
TV ISLA, the leading provider of paid TV on the island, is using SES Networks' high-throughput, low-latency satellite network to offer reliable fibre-like broadband internet connectivity across the archipelago, SES announced today. The service is provided using SES's O3b fleet of MEO satellites, the only non-geostationary constellation to deliver commercial broadband services across the globe.
This high-performance service will contribute to the digital future of the archipelago by helping to connect the residents and strengthen the digital economy. According to a study carried out by the Colombian Ministry of Information Technologies and Communications, internet usage on San Andrés was above the national average in 2017. However, local organisations on the island have noted that the current infrastructure connecting San Andrés with the mainland cannot meet the island's needs, which has negatively impacted education, commerce and tourism.
"We are very proud to finally connect San Andrés with the rest of the country and the world. By partnering with SES Networks, TV ISLA brings affordable, high-speed services that contribute to socioeconomic growth in our community and demonstrate our ongoing commitment to offer innovative solutions to our customers," said Juan Manuel Caez, Operations Manager at TV ISLA. "Our goal is to provide our end users with the best quality of service ever experienced on San Andrés, which means access to high-performing services at all times, no matter where they are. The capabilities of the O3b MEO fleet combined with SES Networks' expertise have allowed us to achieve exactly that."
"San Andrés is one of the hotspots in the Caribbean. Our advanced satellite-based solution will provide the connectivity required to support innovative services and applications that will benefit residents, plus the thousands of tourists that visit the island every month," said Omar Trujillo, Vice President of Sales for Latin America at SES Networks. "We are delighted to collaborate with TV ISLA and deliver reliable, high-speed broadband connectivity that empowers the local community and businesses in the island, and we look forward to expanding those services and bring 4G connectivity to San Andrés."
The archipelago of San Andrés, Providencia and Santa Catalina has a combined population of approximately 75,000, with San Andrés being the biggest island in the archipelago. According to the local Secretary of Tourism, San Andrés received over one million tourists in 2017, increasing 12% from 2016.

For further information please contact:
Markus Payer
Corporate Communications & PR
Tel. +352 710 725 500
[email protected]
Lina Escaño
Tv Isla Ltda
Tel. 321 2082643
[email protected]
About SES
SES is the world's leading satellite operator with over 70 satellites in two different orbits, Geostationary Orbit (GEO) and Medium Earth Orbit (MEO). It provides a diverse range of customers with global video distribution and data connectivity services through two business units: SES Video and SES Networks. SES Video reaches over 351 million TV homes, through Direct-to-Home (DTH) platforms and cable, terrestrial, and IPTV networks globally. The SES Video portfolio includes MX1, a leading media service provider offering a full suite of innovative services for both linear and digital distribution, and the ASTRA satellite system, which has the largest DTH television reach in Europe. SES Networks provides global managed data services, connecting people in a variety of sectors including telecommunications, maritime, aeronautical, and energy, as well as governments and institutions across the world. The SES Networks portfolio includes GovSat, a 50/50 public-private partnership between SES and the Luxembourg government, and O3b, the only non-geostationary system delivering fibre-like broadband services today. Further information is available at: www.ses.com
About TV ISLA
TV ISLA LTDA. founded in 1999; is a company with more than 19 years of experience in the market, dedicated to the provision of telecommunications services, supported by state-of-the-art technical and technological infrastructure on the island, capable of providing our subscribers with quality in the provision of their services.
Through the provision of its television service by cable subscription TV ISLA has managed to introduce to the island's homes entertainment with carefully selected programming to meet the needs and expectations of all the members of the family; thus achieving consolidate and position this service that not only amuses, but educates, informs and entertains the community of San Andrés.
In 2010 TV ISLA launched its Internet service and with the whole deployment of fiber optic networks that promise to connect the island with the world.