SES POWERS INNOVATIVE SATELLITE COMMUNICATIONS IDEAS WITH SATLAS
SES POWERS INNOVATIVE SATELLITE COMMUNICATIONS IDEAS WITH SATLAS
LUXEMBOURG, 25 April 2016-SES S.A. (NYSE Euronext Paris and Luxembourg Stock Exchange: SESG), has launched SATLAS, a business incubator that aims to turn pioneering ideas from a variety of fields, including e-learning, energy, Fintech, resource management, smart cities, media, logistics, and many others, into successful Satcom applications.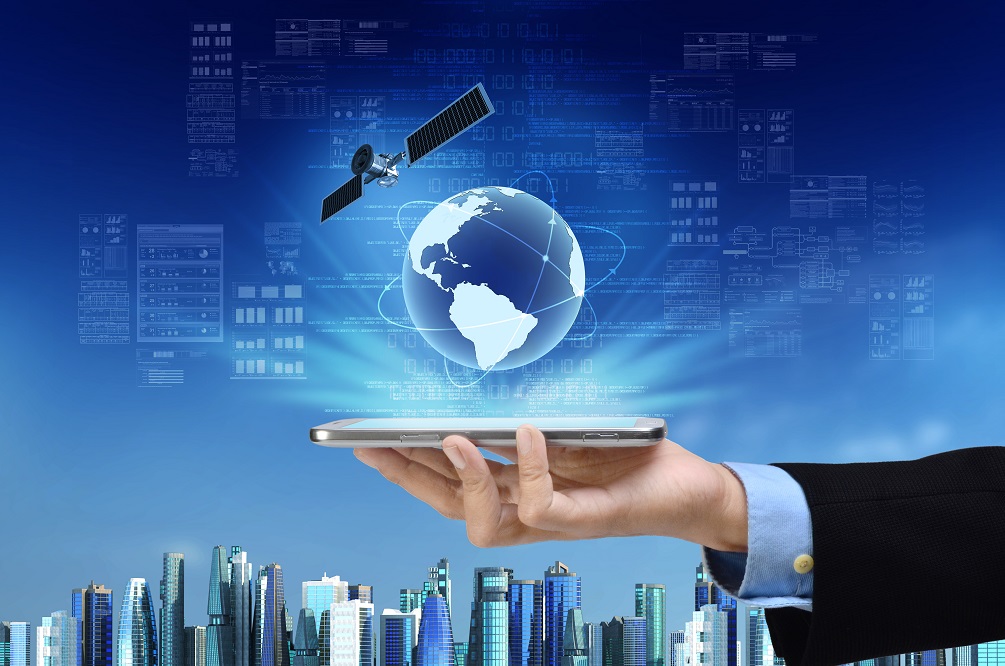 SATLAS will support entrepreneurs with innovative Information and Communications Technology (ICT) services ideas which could benefit from satellite communications. This backing will support design, development and testing of their products, with both business and technical resources. The ultimate aim is that these ideas become viable Satcom solutions.
The project is co-funded under European Space Agency' ARTES 3 – 4 SATCOM – APPS programme. The industrial consortium partners SES Techcom Services, a wholly-owned subsidiary of SES, Newtec and SatADSL will provide selected applications with access to resources and services including broadband platforms and terminals, hardware, software and technical assistance, and training. Through SATLAS, the innovators will be able to validate their ideas, running a test phase (pilot) with the support of SES Techcom and its partners.
"SES takes great pride in being at the forefront of innovation within the satellite communications sector, and this new incubator offers a great opportunity to the next generation of visionaries," said Gerhard Bethscheider, Managing Director at SES Techcom Services. "With SATLAS, ideas can take shape, be tested and eventually be developed as part of a new wave of SATCOM applications."
The call for SATLAS applications is now open. A presentation on the programme will take place at the annual ARTES Applications Workshop, which will be held in Brussels on Thursday, April 28 and Friday, April 29.
For further information on SATLAS's offering and how to apply, please visit www.satlas.lu.
For additional information contact:
Markus Payer
Corporate Communications
Tel: +352 710 725 500
[email protected]
About SES
SES (NYSE Euronext Paris and Luxembourg Stock Exchange: SESG) is a world-leading satellite operator with a fleet of more than 50 geostationary satellites. The company provides satellite communications services to broadcasters, content and internet service providers, mobile and fixed network operators and business and governmental organisations worldwide.
SES stands for long-lasting business relationships, high-quality service and excellence in the satellite industry. The culturally diverse regional teams of SES are located around the globe and work closely with customers to meet their specific satellite bandwidth and service requirements.
SES holds a participation in O3b Networks, a next generation satellite network combining the reach of satellite with the speed of fibre.
Further information available at: www.ses.com
About SES Techcom Services
SES Techcom Services is a 100% owned affiliate of SES, the world-leading satellite operator with a fleet of over 50 geostationary satellites, providing integrated end-to-end satellite solutions and operational services tailored to customers' needs worldwide. Services offered by SES Techcom Services, which is ISO 9001 certified, include the design and delivery of ground infrastructure and operational services, VSAT networks, broadband connectivity and turnkey teleport solutions. It also develops innovative solutions for e-government, e-health and e-education, as well as applications for worldwide emergency satellite communications.
Further information available at: www.ses.com/companies/ses-techcom-services