SES Announces Appointment of Steve Collar as New President & CEO and Andrew Browne as New CFO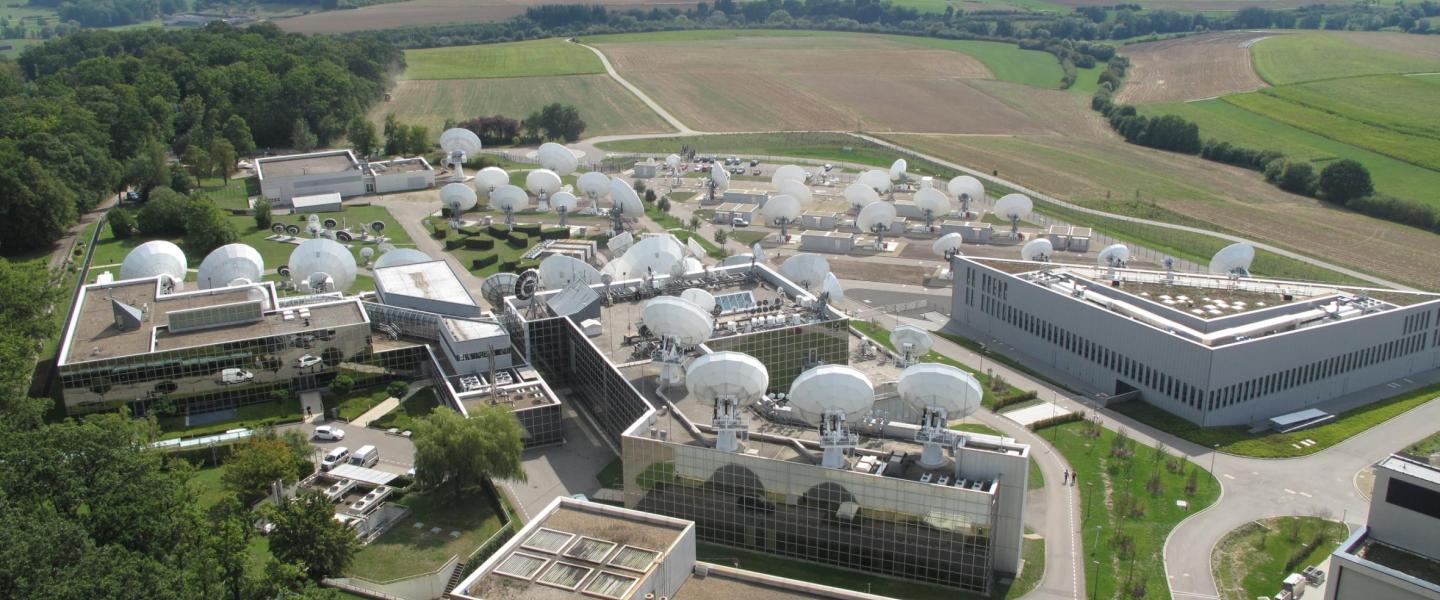 SES Announces Appointment of Steve Collar as New President & CEO and Andrew Browne as New CFO
Karim Michel Sabbagh and Padraig McCarthy to step down with effect from SES's next AGM on 5 April 2018
Luxembourg, 12 February 2018 – The Board of Directors of SES announces today its decision to appoint a new President & CEO and a new CFO of SES with effect from 5 April 2018.
Steve Collar, who is currently CEO of SES Networks, has been appointed as the next President & CEO of SES, becoming CEO Designate with immediate effect. Andrew Browne, who was until recently CFO of O3b Networks and CFO of SES between 2010 and 2013, has been appointed as the next CFO of SES, becoming CFO Designate with immediate effect. Over the coming weeks, they will work closely with Karim Michel Sabbagh, the current President & CEO, and Padraig McCarthy, the current CFO, in order to ensure a smooth handover.
The Board accepted the decision of Karim Michel Sabbagh to step down from his role of President & CEO, with effect from the next Annual General Meeting (AGM) of SES on 5 April 2018, in order to spend time with his family and to pursue new interests. Furthermore, Padraig McCarthy, CFO of SES, has informed the Board of his intention to retire during 2018 and it has been agreed that he will also step down from his current role at the next AGM on 5 April 2018; he will remain at the disposal of the company thereafter.
The other members of the Executive Committee, being Ferdinand Kayser (CEO SES Video), Christophe De Hauwer (Chief Strategy and Development Officer), Martin Halliwell (Chief Technology Officer), Evie Roos (Chief Human Resources Officer) and John Purvis (Chief Legal Officer), all remain in place. A successor to Steve Collar as CEO of SES Networks will be appointed in due course.
SES Chairman Romain Bausch said, "We are extremely excited to welcome Steve and Andrew as our next CEO and CFO. They each have extensive experience with SES and the broader satellite industry, especially also as the architects of O3b, the fastest growing and most successful satellite start-up. We have confidence that, with our leadership team, our industry position, our solid balance sheet and our differentiated assets and capabilities, we are well positioned to deliver on our objectives. Karim steered the strategic positioning of SES in a fast-changing environment, built world-class capabilities with the leadership team and restructured our business and organisation to allow for full implementation of our strategy. Padraig has made an enormous contribution to the success of SES since he joined in 1995, enabling SES to develop its strong financial profile and balance sheet and grow into its worldwide leading position. I wish Karim all the best for his future endeavors and Padraig for his well-deserved retirement."
Steve Collar, CEO Designate of SES, said, "I am excited to lead SES into its next phase of development, building on the achievements of 2017 and the foundations that have been laid. I thank the Board for their trust and support. Our focus will be on strong execution in the short term, continuing to roll out differentiated services to our customers, and staying focused on the long term delivery of our forward-looking strategy."
For further information please contact:
Markus Payer
Corporate Communications & PR
Tel. +352 710 725 500
[email protected]
About SES
SES is the world-leading satellite operator and the first to deliver a differentiated and scalable GEO-MEO offering worldwide, with more than 50 satellites in Geostationary Earth Orbit (GEO) and 12 in Medium Earth Orbit (MEO). SES focuses on value-added, end-to-end solutions in two key business units: SES Video and SES Networks. The company provides satellite communications services to broadcasters, content and internet service providers, mobile and fixed network operators, governments and institutions. SES's portfolio includes ASTRA, O3b and MX1, a leading media service provider that offers a full suite of innovative digital video and media services. SES is listed on the Euronext Paris and Luxembourg Stock Exchange (ticker: SESG). Further information available at: www.ses.com
Notes to editors
Steve Collar is a satellite industry entrepreneur and pioneer and has been associated with SES since 2006, having recently been the CEO of SES Networks bringing together all SES's data related business into one focused business unit. Previously, as CEO of O3b Networks from 2011 through to its acquisition by SES, Steve has guided the company from start up to the successful build and launch of its constellation of state-of-the-art satellites. In 2015, O3b Networks became the fastest growing satellite operator in history and the only successful non-geostationary satellite operator and broadband satellite network provider. Steve has previously worked in a variety of commercial, business development and technical roles at SES World Skies, New Skies Satellites, Astrium and Airbus.
Andrew Browne is one of the most experienced CFOs in the satellite and space industry and has extensive operating experience within the microchip, media and the broad technology industry. Andrew was the CFO of Intelsat from 1995 to 1998 where he drove the foundations for privatization including the formation of the spin-off New Skies Satellites. He then served as CFO of New Skies from 1998 to 2008 overseeing IPOs on the NYSE and Euronext before private sales to the Blackstone Group and ultimately to SES. He joined SES as CFO in 2010 overseeing €3.5bn in financing transactions and completion of the group's inaugural US bond market offering. Most recently, Andrew was CFO at O3B Networks where he led successful restructuring of the complex debt financing and contributed to O3b becoming the fastest-growing satellite business in history. Andrew also served as Chairman of TomTom.
Karim Michel Sabbagh has been associated with SES since April 2011 when he was elected to the Board of Directors and also served on the Audit and Risk Committee. In September 2013, and after resigning from the Board, he joined the Executive Committee as CEO Designate and took over as President and CEO in April 2014.
Padraig McCarthy has been with SES since 1995, having joined from Norton S.A. where he held the position of European Finance Director. He served in a number of senior financial management roles within SES, including the position of CFO of SES ASTRA from 2002 to 2011. He has been CFO of SES since 2013.