SES AND QINETIQ COMMIT TO LONG-TERM DEVELOPMENT OF ESA-REDU SPACE CENTRE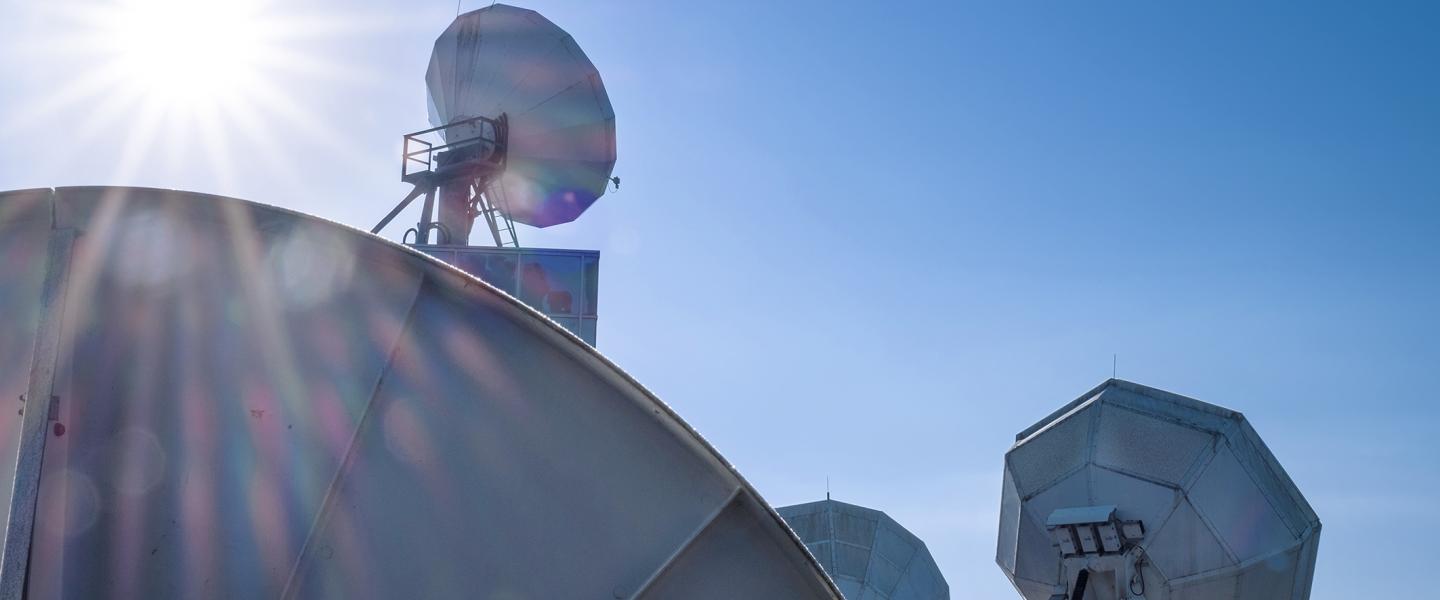 SES AND QINETIQ COMMIT TO LONG-TERM DEVELOPMENT OF ESA-REDU SPACE CENTRE
Memorandum of Understanding signed between Belgium and Luxembourg, the European Space Agency (ESA), Redu-operator RSS, and RSS shareholders QinetiQ and SES
Redu, Belgium – April 8, 2014 - SES S.A. (NYSE Euronext Paris and Luxembourg Stock Exchange: SESG) and QinetiQ, partners in the ESA-Redu Space Centre, are pleased to announce the signing of a Memorandum of Understanding (MOU) ensuring the longtime and sustained development of the ESA ground facility in Redu, Belgium.
The MOU was signed on site today by Ministers Philippe Courard (Belgium) and Etienne Schneider (Luxembourg), Jean-Jacques Dordain, Director General of ESA, Eddy Maldague, Director General of Redu Space Services (RSS) and RSS Shareholders, Frank Preud'homme, Director General of QinetiQ Space N.V, as well as Martin Halliwell, CTO of SES, and Gerhard Bethscheider, Managing Director of SES TechCom.
The agreement highlights the role of the ESA Centre as the ideal place to host space-based activities, services and applications with a high level of security for the benefits of ESA and its partners, as well as a centre of excellence able to welcome and cater for engineers, scientists and students. Acknowledging the strategic importance of the Redu Centre, the Parties to the MoU identify potential common areas of cooperation with a view to further developing the Redu Centre and to contributing together to its mid- to long-term sustainable development.
The European Space Agency (ESA) and RSS furthermore signed a Letter of Intent (LOI) on the extension of the contractual relationship between ESA and RSS for a further five years. RSS was appointed by the European Space Agency to perform the maintenance & operations of the Redu Space Centre in 2007 until 2017.
For further information please contact:
Yves Feltes
Media Relations
Tel. +352 710 725 311
[email protected]
QinetiQ Press Office on Tel: +44 (0) 1252 39 3500
Email: [email protected]
Visit the website at www.QinetiQ.com
About SES
SES is a world-leading satellite operator with a fleet of 56 geostationary satellites. The company provides satellite communications services to broadcasters, content and internet service providers, mobile and fixed network operators and business and governmental organisations worldwide.
SES stands for long-lasting business relationships, high-quality service and excellence in the broadcasting industry. The culturally diverse regional teams of SES are located around the globe and work closely with customers to meet their specific satellite bandwidth and service requirements.
SES (NYSE Euronext Paris and Luxembourg Stock Exchange: SESG) holds participations in Ciel in Canada and QuetzSat in Mexico, as well as a strategic participation in satellite infrastructure start-up O3b Networks.
About QinetiQ
A FTSE250 company, QinetiQ uses its domain knowledge to provide technical support and know-how to customers in the global aerospace, defence and security markets. QinetiQ's unique position enables it to be a trusted partner to government organisations, predominantly in the UK and the US, including defence departments, intelligence services and security agencies.
Follow us on twitter @QinetiQ
Visit our blog at www.QinetiQ-blogs.com/QinetiQ