First Quarter 2017 Results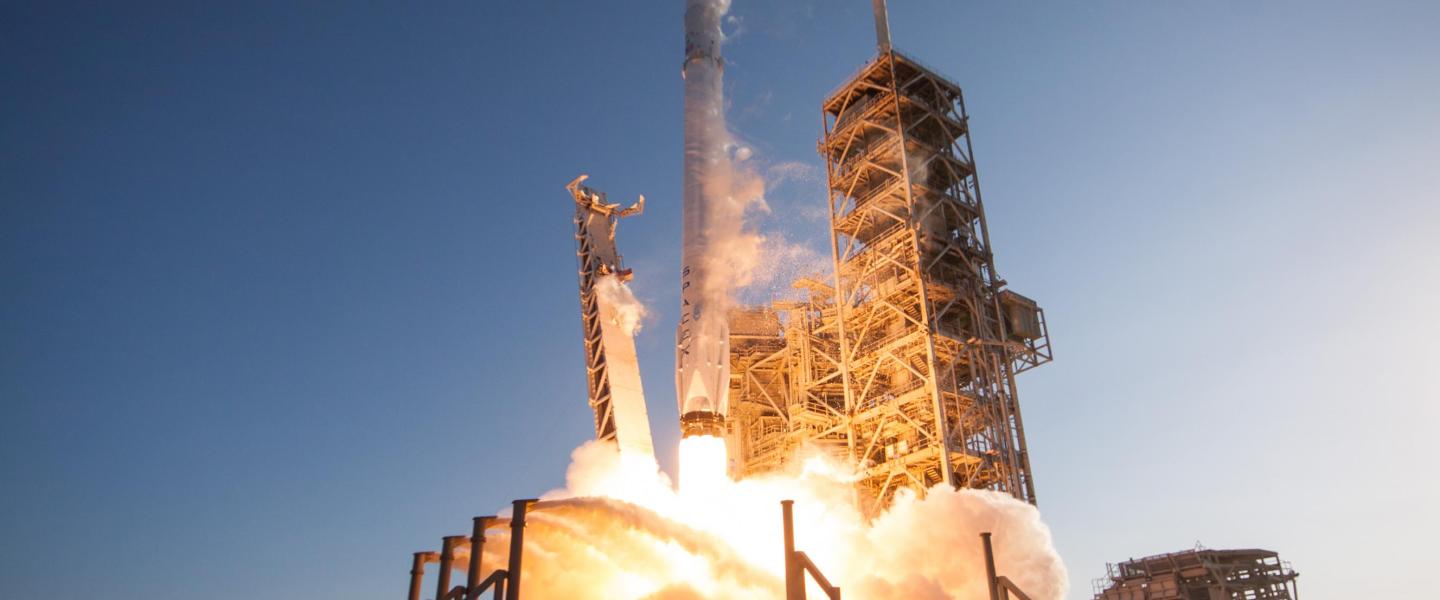 Reported revenue up 12.2%, net profit increase of 11.5%
LUXEMBOURG, 28 April 2017 -- SES S.A. (Euronext Paris and Luxembourg Stock Exchange: SESG) announced financial results for the three months ended 31 March 2017.
Delivering return to (like for like) growth in revenue and profitability
Revenue EUR 540.6 million, up 12.2% over prior period (up 1.0% like for like[1])
EBITDA margin 66.2% and operating profit margin 34.5% (Q1 2016: 67.6% and 32.2% like for like1)
Net profit attributable to SES shareholders of EUR 128.4 million, up 11.5% over prior period
Net debt to EBITDA ratio[2] 3.05 times (Q1 2016: 2.43 times), in line with SES's financial framework
Improved business mix supporting growth acceleration, re-affirming outlook for FY 2017
Substantial contract backlog of EUR 7.8 billion (Q1 2016: EUR 7.6 billion)
HDTV +6% (YOY) to 2,496 HDTV channels; total TV channels increased 4% (YOY) to 7,610 channels
Return to growth in Enterprise driven by enhanced go-to-market capabilities
Additional Mobility contracts signed with Global Eagle Entertainment and Gogo using existing assets
Return to growth in Government underpinned by expanding market reach
Karim Michel Sabbagh, President and CEO, commented: "The first quarter 2017 results were fully in line with our expectations. SES returned to growth in Q1 2017 with all of our data-centric markets developing positively, and we remain well placed to deliver sustained growth in all four of our market verticals.
The restructuring of SES's go-to-market organisation model, with the creation of two natural business units, represents a further acceleration of our market-centric strategy. With SES Video and SES Networks, we are coalescing our differentiated capabilities to best serve customers globally.
The launch of SES-10 on SpaceX's first ever mission using a flight-proven rocket was a further step towards more efficient launch capabilities, and is yet another demonstration of SES's strategy of working with our industrial partners to be at the forefront of innovation."
OPERATIONAL REVIEW
In April 2017, the Board approved a restructuring of SES's go-to-market organisation model with the creation of two highly focused communities – SES Video and SES Networks. The new organisation, which will be implemented during 2017, allows SES to deliver increasingly differentiated and essential satellite-enabled communication solutions to clients in the video and data-centric verticals.
Ferdinand Kayser, formerly Chief Commercial Officer, was appointed CEO of SES Video. Steve Collar, formerly CEO of O3b, was appointed CEO of SES Networks, which comprises the Enterprise, Mobility and Government verticals and integrates O3b.
...
For further information:
Richard Whiteing
Investor Relations
Tel. +352 710 725 261
[email protected]
Markus Payer
Corporate Communications
Tel. +352 710 725 500
[email protected]
Follow us on:
Twitter: https://twitter.com/SES_Satellites
LinkedIn: https://www.linkedin.com/company/ses
Facebook: https://www.facebook.com/SES.Satellites
YouTube: http://www.youtube.com/SESVideoChannel
Blog: https://www.ses.com/news/blogs
Media Gallery: https://www.ses.com/media-gallery
SES White papers are available under: https://www.ses.com/news/whitepapers
About SES
SES is the world-leading satellite operator and the first to deliver a differentiated and scalable GEO-MEO offering worldwide, with more than 50 satellites in Geostationary Earth Orbit (GEO) and 12 in Medium Earth Orbit (MEO). SES focuses on value-added, end-to-end solutions in two key business units; SES Video and SES Networks. The company provides satellite communications services to broadcasters, content and internet service providers, mobile and fixed network operators, governments and institutions. SES's portfolio includes the ASTRA satellite system, which has the largest Direct-to-Home (DTH) television reach in Europe, O3b Networks, a global managed data communications service provider, and MX1, a leading media service provider that offers a full suite of innovative digital video and media services. Further information available at: www.ses.com
---
[1] Comparative figures are restated at constant FX to neutralise currency variations and assuming that RR Media and O3b had been consolidated from 1 January 2016. For Q1 2016, reported EBITDA margin was 74.0% and operating profit margin was 44.5%
[2] Based on rating agency methodology (treats hybrid bonds as 50% debt and 50% equity). Under IFRS (treats hybrid bonds as 100% equity), net debt to EBITDA ratio was 2.60 times at 31 March 2017 (31 March 2016: 2.43 times)