Infrastructure as a Service

Beyond Bandwidth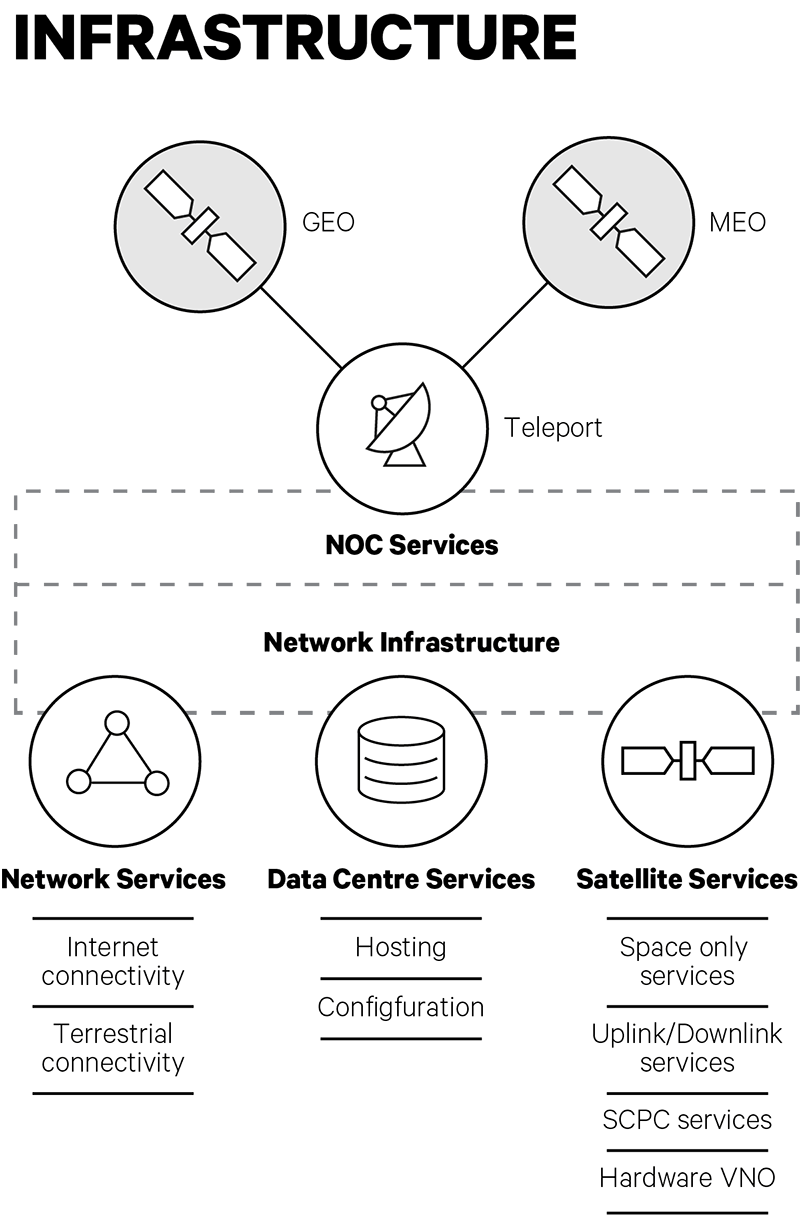 With the ever increasing demand for more bandwidth, end-users now expect always-on service everywhere, driving you to boost network capacity and connectivity.  At the same time, industries are becoming increasingly digitised, demanding new services like mobile payment platforms and cloud computing.
Vertically integrated technologies, on which operators have long depended, are growing increasingly modular and open, requiring you to become more competitive. Building services rapidly across different geographies, while minimizing CapEx impact, is increasingly a necessity. Equally important is effectively leveraging existing capabilities and carefully considering the building of new ones.
The need to create greater, differentiated and cost effective connectivity beyond the expected bandwidth is critical to business success. We provide the right combination of communication solutions applied to technology innovation, so you can benefit from the latest solutions that foster simplicity, ease-of-adoption, quick deployment and an open architecture.
The keys to success for Service Providers:
Network guarantees

Offering reliable network infrastructure and related services to other players

Experience providers

Offering the best combination of targeted applications and content, and a high level of user experience

Business enablers

Monetise assets by opening up their infrastructures and extending their business strategy

Multimarkets

Build value by creating synergies among segments and markets and replicating capabilities across markets
Our Network Services portfolio is powered by the SES next generation data ecosystem, leveraging the capacity of over 50 GEO and 8 MEO satellites. This multi-band, multi-orbit, multi-system architecture is a global access, Multiprotocol, Multicast and IPv6 enabled network with over 6,000 Points of Presence and over 20 teleports. This makes the onboarding and provisioning of critical Network Services, Data Centre Services and Satellite Services, either individually or in combination, simple, fast and cost effective.
As an SES customer you will benefit from:
Access to our global GEO and MEO HTS capacity and teleport services
Robust application support to remote communities
Real-time monitoring and synchronising
Fixed and mobility network/platform services
Deep understanding of service and application integration
Individual service technical design and analysis
Global expertise, regional execution, superior support
Customisable, open architecture, ease-of-adoption, lower cost per bit
Flexibility to work with a diverse range of partners
Contact Us
For more information or a quote, please contact us.
Talk to us