Governments around the world increasingly rely on commercial satellite services to meet their networking needs. Whether it's for military, social and economic development, or future technologies, SES Networks can help.
More about Signature Government
Reach and resilience for government operations
Powered by the world's only multi-orbit, multi-band fleet, our Signature Government Solutions provide the robust global connectivity and secure, end-to-end managed network services governments need to rapidly provision their missions with resilient communications infrastructure.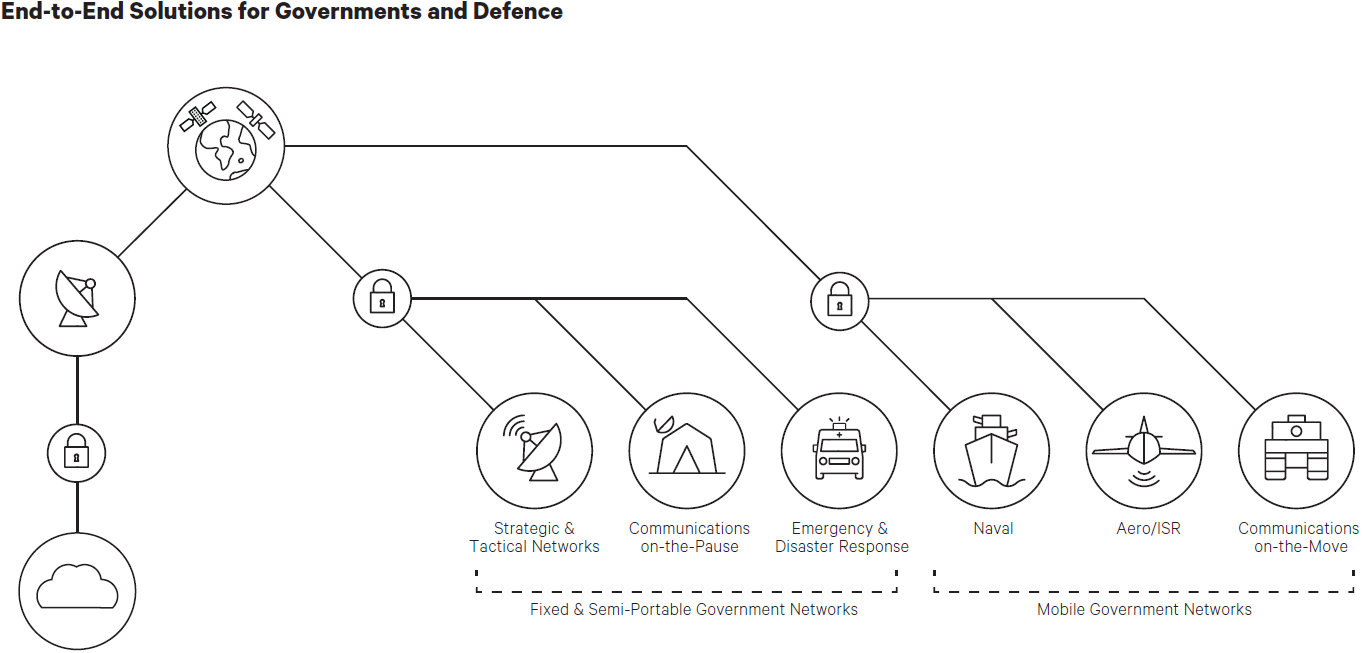 A fleet of more than 70 satellites operating in GEO and MEO orbits to provide reach, scale and flexibility
Future-proof technology, including next-generation GEO high-throughput satellites (HTS) and the upcoming O3b mPOWER satellite constellation, which will enable new digital applications for government entities
Access to a range of frequencies including government-protected X- and military and commercial Ka-, Ku- and C-band
Dedicated government teams with security clearance, regional certifications and specialised knowledge
Innovative commercial models for end-to-end managed services that reduce complexity and risk
Unparalleled cloud connectivity leveraging our partnership with Microsoft Azure ExpressRoute
End-to-end managed solutions for defence and security
SES Networks Global Government includes dedicated and specialised sales, marketing, engineering, and project management teams. These groups are supported by local technical and commercial experts, as well as Redu Space Services, SES Government Solutions, and GovSat, our dedicated affiliates specialising in satellite infrastructure and solutions for government sectors.
Find out more about Signature Government:
Global Solutions

Government agencies rely on high-quality, real-time data from the field to make informed decisions. They need high-performance networks to support critical communications between locations around the globe and their headquarters at home. From enabling secure operations of the public administration network and coordinating a humanitarian response, to connecting deployed military personnel, our Signature Government Solutions provide secure network services to any location on the globe.
Global Projects

As a trusted partner, we take a leadership role across the satellite industry to work with governments, international institutions, and organisations to support a variety of national and multinational programmes.
Associated companies
A dedicated organisation to serve you better
Government customers have a wide variety of network service requirements. The SES Networks Global Government division, together with its dedicated affiliate companies, ensures we can meet the needs of every government mission.
Combining the strength of our multi-orbit fleet, full range of commercial and military frequencies, global network of teleports, Signature Government Solutions tailored to the specific requirements of each government segment, dedicated government focus, and expert regional teams, we provide our government customers with more flexibility than any other provider.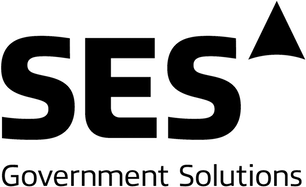 SES Government
Solutions
Networks services for the US Government
With more than 40 years of experience working with US Governments, SES Government Solutions provides bandwidth, hosted payload opportunities, and custom end-to-end network services for US governments. Working tirelessly to assure performance and reduce risk, we back every US Government mission with a long-standing record of technical achievement, operational excellence, and service commitment.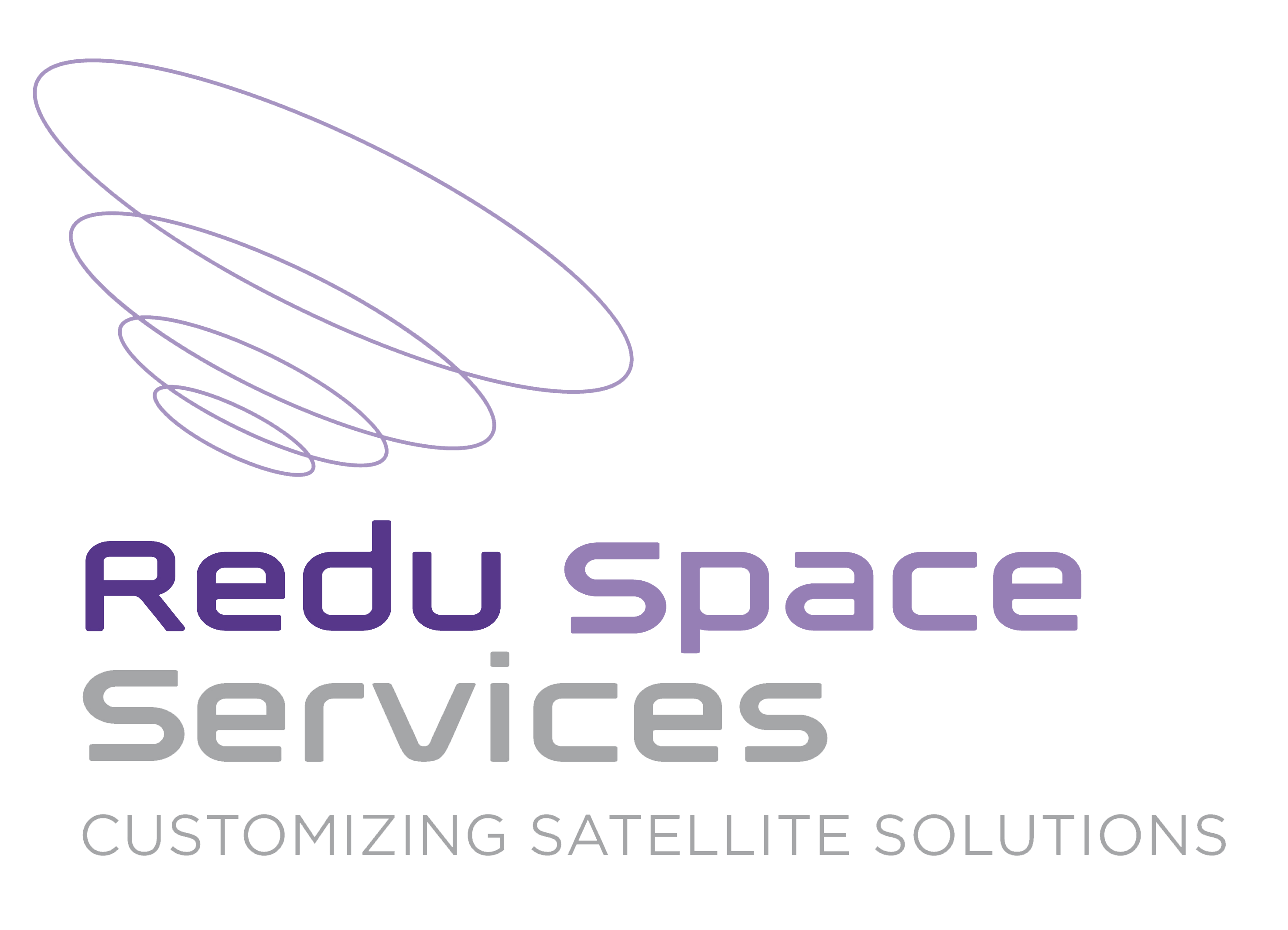 Redu Space
Services
Secure critical communications infrastructure
Founded in Belgium in 2007, Redu Space Services is a joint venture between QINTIQ Space and SES. It was appointed to perform maintenance and operations for the ESA Centre located in Redu, Belgium, and designated as EU Critical Infrastructure in 2014. RSS provides a neutral, institutional site that is radio frequency-protected, with secure facilities to host, operate, and maintain satellite communication infrastructure. It is highly specialised in space programmes that involve the operation and delivery of advanced satellite communication systems and services, with a strong focus on customisation, satellite infrastructure operations and maintenance, in-orbit test campaigns, and integrated applications such as satellite communications, navigation, and Earth observation.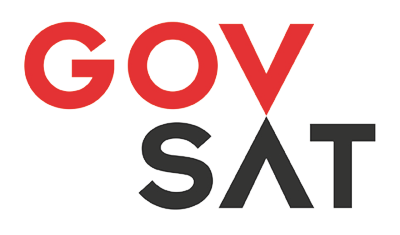 GovSat
Secure government satellite network services
GovSat is a public-private joint venture between the Luxembourg government and SES. GovSat provides secure, reliable, and non-pre-emptible satellite communications in dedicated military frequencies reserved for the exclusive use of government and institutional users. The GovSat-1 satellite features high-powered fully-steerable spot beams and an X-band Global beam. And is equipped with anti-jamming features, encrypted telemetry and control. GovSat' Mission Operations Center in Betzdorf (Luxembourg), as well as its staff, is accredited to handle classified information up to NATO/EU SECRET level.