Driving passenger loyalty and new revenues

Mobile users want to stay connected—even at cruising altitude—making high-quality inflight connectivity a critical feature for airlines. Working with the world's leading aeronautical service providers, we are improving the passenger experience on flights all over the world.

We enable broadband internet via our global GEO high-throughput satellite fleet to keep passengers connected and entertained wherever they fly.
More about Signature Aero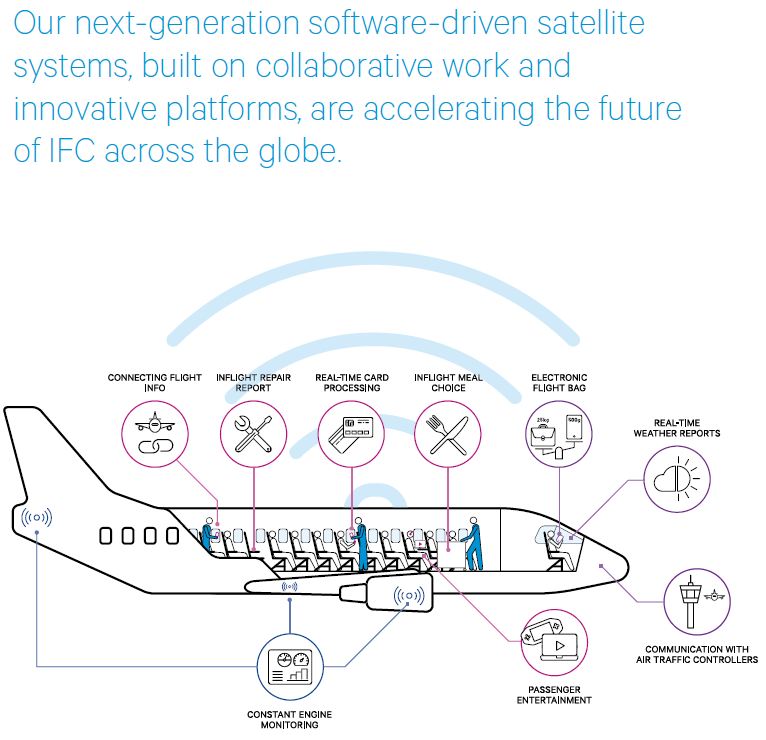 Our Signature Aero Solutions offer commercial airlines and private aviation providers a new revenue stream and the ability to differentiate in a crowded market.
You will benefit from:
Future-proof technology, including GEO HTS and the upcoming O3b mPOWER satellite constellation 
Coverage over the world's air travel routes, with the ability to tailor specific service areas 
Application-specific quality of service for differentiated service bundles
By 2026
68%
of aircraft are expected to be connected
Of global travelers
78%
state they want inflight internet
Of global travelers
30%
are specifically looking for inflight internet
Find out more about Signature Aero:
Enabling Platforms and Services