Raising the bar for inflight connectivity

Airline passengers are increasingly boarding their flights expecting access to the same online applications and services they enjoy on the ground – and airlines that don't provide reliable inflight connectivity risk falling behind their competitors.

Our Signature Aero Solutions offer commercial airlines and private aviation firms a new revenue stream and the ability to differentiate in a crowded market.
More about Signature Aero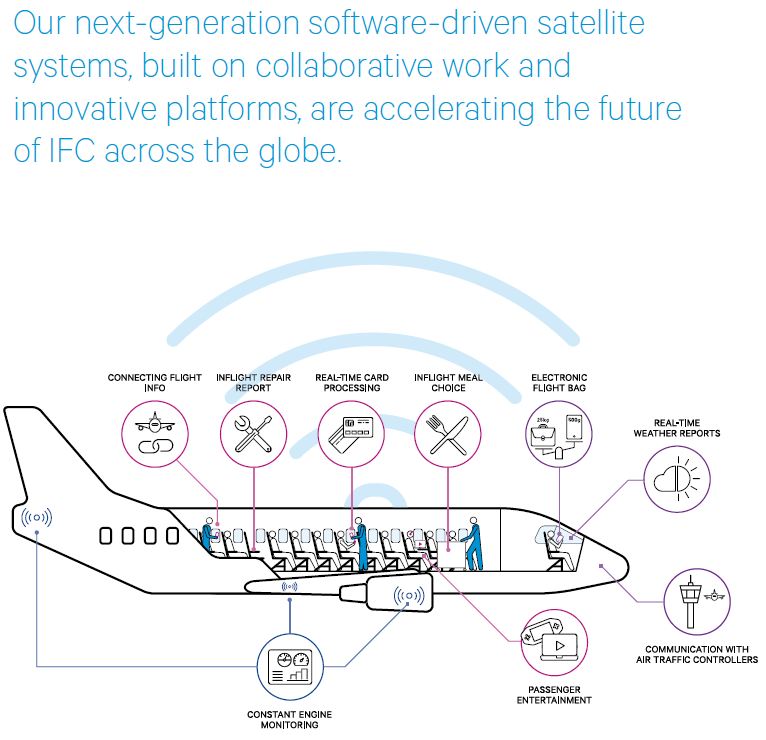 Elevating the user experience with inflight internet
Future-proof technology, including next-generation GEO high-throughput satellites (HTS) and the upcoming O3b mPOWER satellite constellation, which will deliver the flexible, scalable bandwidth that airlines and private aviation firms need to be profitable and keep their customers satisfied
Seamless, uninterrupted coverage over the world's air travel routes, with the ability to tailor specific service areas
The ability to deliver innovative offerings, including differentiated service bundles based on application-specific quality of service
Multiple service delivery models, including platform services and end-to-end managed network services
 
Harnessing the power of HTS
Working with the world's leading aeronautical service providers, we enable exceptional aircraft WiFi on flights all over the world. Our global GEO HTS fleet delivers data up to 20 times faster than conventional satellites, with massive improvements in capacity. Each aircraft has more than enough bandwidth to support passengers' high-speed connectivity demands, allowing them to stream, work and communicate, wherever they may fly.
By 2026
68%
of aircraft are expected to be connected
Of global travelers
78%
state they want inflight internet
Of global travelers
30%
are specifically looking for inflight internet
Of all airline passangers
34%
bring three devices on board an aircraft
Find out more about Signature Aero:
Download our white paper: "Broadband at 30,000 Feet"
Discover the 5 core principles we developed to address the inflight connectivity requirements of our customers
Find out how we are working with the industry's leading aviation service providers to ensure our customers can meet increasing demand for data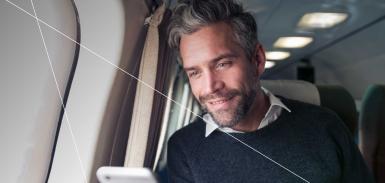 Download the white paper
Enabling Platforms and Services