What's next in the Middle East?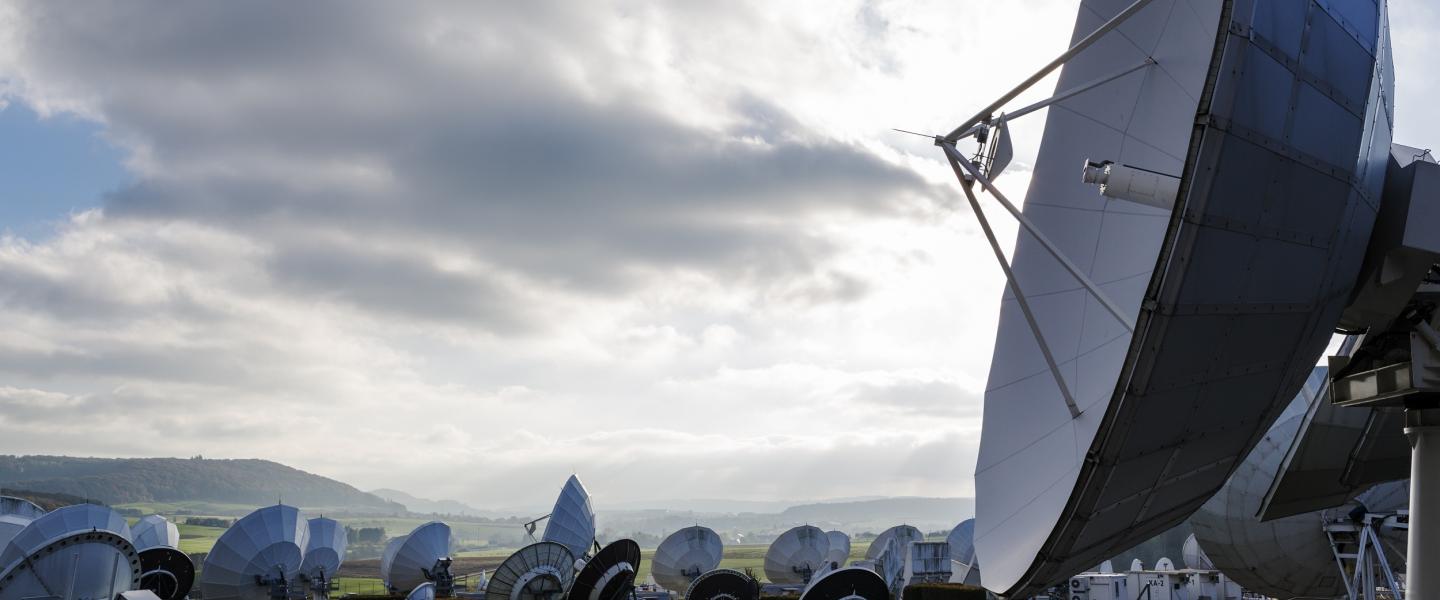 What's next in the Middle East?
Hussein Oteifa tells his views on the trends and growth in the Middle East.
Q1. What was the major development in the MENA market in the last year?

In the recent years, we have seen a great uptake on the mobility services in the Middle East. Dubai is one of the busiest airport hubs in the world and sees a massive amount of travellers on a daily basis. The popularity of tablets and smartphones and the easier access to Wi-Fi in recent years have also resulted in people like you and me to come to demand for the same kind of connectivity and service in the air, just like what we are used to at home. And this is not just limited to air passengers. We see the same kind of connectivity needs coming from cruise ships, superyachts and vessels sailing in the region.
The demand for connectivity does not just come from passengers and travellers. Airlines and vessels operators are also realising that connectivity on the move is helping them to optimise operations and enabling information to be transmitted in real-time, hence saving on time and cost.

Given the challenging and vast terrain of the Middle East, the same connectivity is also helping to improve the lives of those who live in unconnected and underserved areas. Children and youths who live in remote areas are now finding they can continue their education through e-learning tools and applications enabled by satellite connectivity. .


Q2. What are the top three (growth) trends you expect to see in the Middle East for the rest of 2017?

Mobility sector is driving a substantial satellite connectivity growth in the Middle East. The global demand for mobility applications and solutions (maritime and aeronautical) will grow at a rate of 40% CARG between 2016 and 2025, according to Euroconsult. We see a lot from this growth coming from the Middle East due to its strategic location between Europe and Asia-Pacific.
The need for government services via satellite is also increasing, and especially more so in underconnected and rural areas. Here, we see governments who are seeking secure and reliable satellite connectivity to connect schools, embassies and institutional offices, as well as to maintain secure borders around-the-clock.
And last but not least, the rollout of 3G and 4G/LTE networks continues to be of great importance in the Middle East. Next-generation mobile networks are connecting people, devices, and resources. Machine-to-machine communication needs to be supported to deliver on the promise of the Internet of Things. In remote areas, satellite remains the most reliable source of infrastructure to provide mobile backhaul and ensure that everyone is connected.

Q3. How will SES be catering to these trends?

Through our GEO and MEO satellites, we are extremely well equipped to serve the market needs and trends. Having focused on the market verticals in the past year, we have created new products for customers who may require them, for example, a managed maritime connectivity service that delivers high-speed connectivity to vessels.
In addition to creating new products, the satellites we are launching in the coming 12 to 18 months will also bring our customers the high throughput capacity they are requiring. SES-12 at 95 degrees East is a hybrid satellite that can provide customers with either traditional Ku-band widebeam or high throughput Ku-band payload. And depending on the customer, they will be able to tap into the next constellation of MEO satellites that SES is launching. The amount of capacity we are bringing to the region will ensure all connectivity needs to be fulfilled.
As a company, we are agile and we understand what is required and needed in the market. We listen to our customers and partners, and are able to anticipate what they need. In the future, we hope to work even closer with our customers to be able to offer joint innovation to the market.

Q4. Which countries in the Middle East are seeking the greatest demand for satellite services?

Middle East is a diverse region and different countries have naturally different needs. Countries such as Saudi Arabia are seeking for satellite connectivity for banking networks, e-learning, and surveillance services whereas countries such as the UAE will use satellite connectivity for broadband and mobility services.