Ultra HD: time to push the play button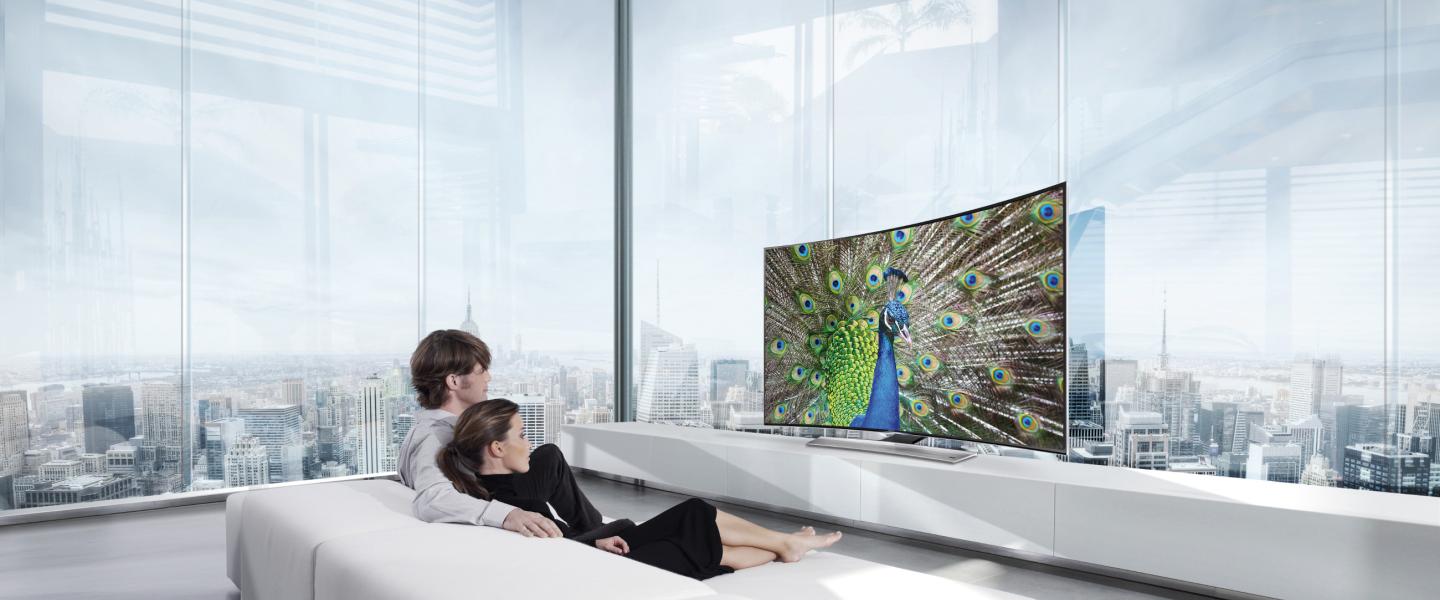 Ultra HD: time to push the play button
There has been additional Ultra HD buzz lately: pearl.tv becoming the first German language Ultra HD commercial channel this month, Sky Deutschland readying for Ultra HD broadcasts, Fashion One launching world's first global Ultra HD channel, and two other Ultra HD channels coming by the end of this year via SES's satellites. Thomas Wrede, Vice President, Reception Systems gives us more insights on the Ultra HD scene.
Recently a few broadcasters have announced their plans to take the leap in Ultra HD – and that's only the beginning. How do you explain this increasing take up?
We are now reaching the critical mass of Ultra HD screens in the market: 15 million UHD screens were shipped worldwide last year, and this number will rise to 31 million this year.
With so many UHD screens soon to sit in the living rooms, it's only natural that broadcasters want to start offering Ultra HD content. For them, Ultra HD is an opportunity to position their offer as the utmost technology and the best quality to consumers. Of course, it takes time because the key players need to factor in the resources to upgrade to Ultra HD: new studio technology, higher storage capacity, new cameras, and the staff need to learn the Ultra HD production grammar.
At SES, we have been paving the way for this new technology by supporting broadcasters with baby steps such as supporting Ultra HD tests and show cases for Sky Deutschland, namely the first-ever live broadcast of a football game based on the new HEVC compression standard, and the live UHD broadcast of the Linkin Park Concert.
Do you think the audience is ready for Ultra HD?
Be it on a tablet with more dots per inch or more resolution on flat screens, consumers have always been quick to adopt devices that improve picture quality.
Currently people equipped with an Ultra HD flat screen are a mix of tech-savvy people and early adopters. And increasingly, we see consumers who go into the stores to buy flat screens come out with an Ultra HD TV set because of the attractive prices.
It's only a matter of time before every TV set in the living rooms will be an Ultra HD screen – just like how most screens in the developed TV markets today are HD. As consumers will discover the immersive kind of experience they can get with Ultra HD, they will undoubtedly be eager to see more content transmitted in that format.
Can you explain the different stages of the Ultra HD roll out?
Since last year, we have reached the broadcast standard for Ultra HD in the so-called Phase 1, which basically describes the delivery of a "more pixels" experience: 3840 x 2160 pixels, corresponding to four times HD resolution.
However, much like the upgrade from SD to HD, the transition will not stop at more pixels. An Ultra HD Phase 2 will deliver more colours, more contrast and higher frame rates. More colours will be possible thanks to the Wide Colour Gamut specification (BT.2020), which will allow to bring a wider colour space to the screen, delivering more vivid colours and better colour gradation. More contrast corresponds to what we call High Dynamic Range (HDR), capturing a wider range of brightness or darkness to give more vivid details both in highlighting objects and shadows. Last but not least, we will get faster pixels thanks to High Frame Rate where we eventually will move from the 50/60 frames per second world we live in today, to 100/120 frames per second.
We think this Phase 2 standard shall be ready by 2019.
As since recently first UHD displays with brightness suitable for HDR are already in the market, the standardization body DVB decided to immediately start working on a Phase 1+ (HDR) specification that shall be available already by 2017. The challenge will be to identify and agree upon the standard for HDR among several candidate technologies. SES is supporting that effort by working with the industry to deliver UHD content in various HDR technologies, for example during SES Industry Days 2015 with Samsung using BBC R&D technology, and during IFA with LG Electronics (using SMPTE 2084).
According to you, what kind of content will be more popular?
The natural driver has always been sports. For example, a football game filmed and broadcast in Ultra HD will definitely be attractive content. The attractiveness will be emphasized with Ultra HD Phase 2 because of its High Frame Rate feature - faster pixels, which will enhance this life-like feeling that people want to experience when watching their favourite team score.
On the other hand, documentary films with landscapes or animals should be compelling content. Imagine watching the Great Canyon or exotic species, with so detailed pictures that you get the feeling you could touch them! Finally, movies will also be very popular in Ultra HD, even more so already with Phase 1+ as it would benefit from new effects such as High Dynamic Range.
What are the upsides and downsides for broadcasters who are waiting to broadcast in Ultra HD Phase 2 standard?
Some broadcasters may prefer to wait with launching an Ultra HD channel until all picture quality improvements from Phase 2 have been implemented because they would then only need to invest once to upgrade their equipment.
However, there will be other broadcasters who pride themselves as being at the cutting edge of video technology and want to differentiate their offerings to meet consumers' expectations. For such broadcasters, they understand that in today's world of consumer electronics, there is always a new product – whether it's smartphones, tablets or laptops -- launched every two years. Because technology is constantly evolving, some people may want to wait for new features, but there will always be even more innovative features coming out later on – so why wait?
Some broadcasters have decided it is time to make the technology leap for the delight of the Ultra HD enthusiasts, and recently started transmissions in Ultra HD via satellite in the DVB Phase 1 standard.