Team Spotlight: Deepak Mathur, Global Sales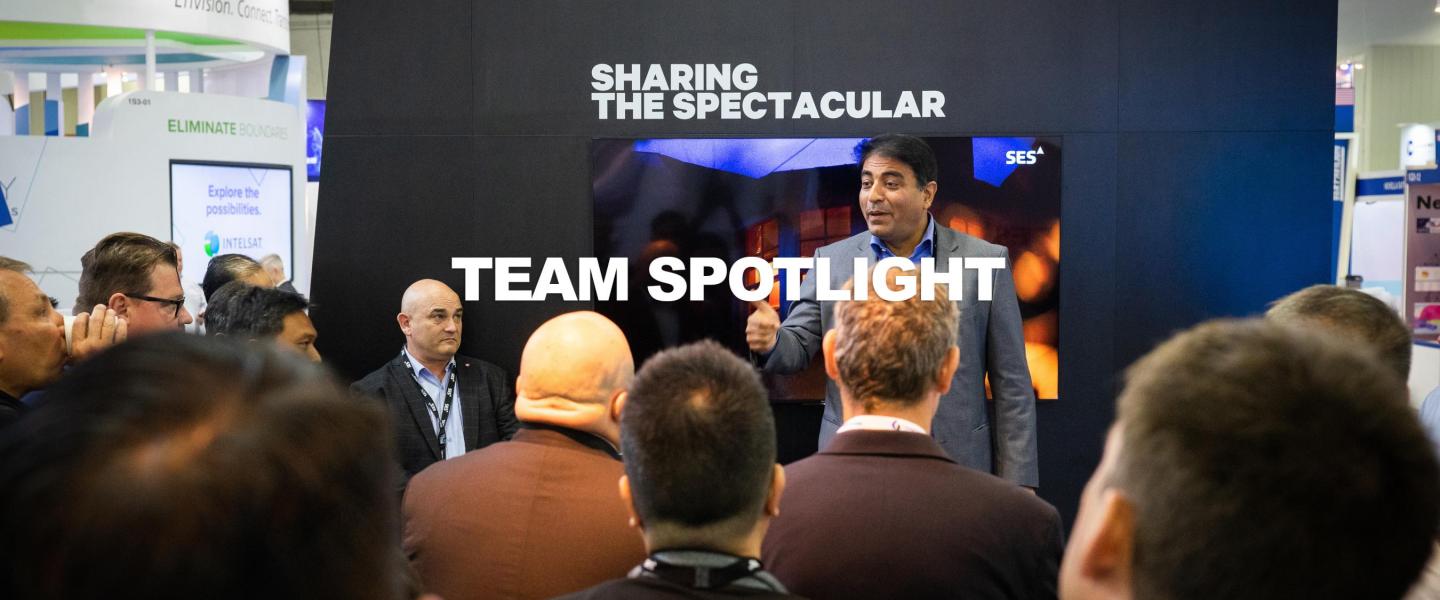 Team Spotlight: Deepak Mathur, Global Sales
Deepak Mathur, EVP Global Sales for SES Video, along with the commercial team, is responsible for delivering the video revenue from the satellite infrastructure. He delivers insight on the changing nature of the Video business and his proudest moment at SES.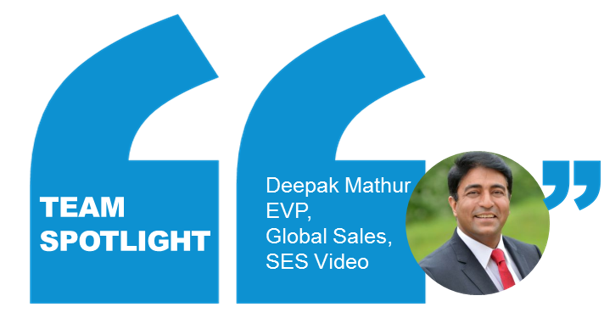 Deepak Mathur fundamentally sees his role as a facilitator for the regional leadership to deliver on their annual revenue and strategic objectives, to work with key customers globally and to ensure that teams are adequately resourced to meet customer expectations. Equally importantly, it is to act as a funnel for the inputs they receive from customers globally and direct this into how SES should think about infrastructure in the future, and finally, to ensure that best practices, ideas and business models from one region are cross pollinated to all SES regions and customers.
Q: Our industry faces ongoing and extensive transformation, how does this impact your work and how do you, together with your team, respond to this?
I think it is quite clear that how we collectively consume video is changing and this naturally has an impact on our business. What is key to appreciate however is that linear video and the role of satellite in the delivery of content is not going away – it is and will continue to be central to contribution and distribution through the video eco-system. What is equally clear however is that just satellite capacity is no longer a sufficient, stand-alone solution – we need to complement our capacity with a services layer and add differentiators that allow us to thrive in a market that consumes its content in a hybrid (linear and non-linear) manner. Accordingly, the teams have to be much more innovative in how we think of the eco-system, approach the customer with new business models, find partnerships and collaborations with other providers and finally leverage innovation coming from our Product Development group. The "sale" today and going forward is much more complex and is really no longer a "sale" but a close commercial collaboration. This enables us to be much closer to our customers and to develop important insights into their businesses but requires a different way of thinking about our relationships in the eco-system.
Q: How do you inspire your team to meet SES business objectives and contribute to the organisation's long-term growth?
I have the great fortune to be working with a team with incredible experience and critically, privileged relationships with our customers. The day to day execution of our business continues to be driven by a sharp focus on our customer needs, but as I have described, the manner of our engagement with our customers is changing and our task is to manage that transition while keeping a very careful eye on our revenues.
Q: Please share a moment where you really felt proud to be a part of SES.
It is somewhat easy to be absorbed in our day to day work and miss out on what our infrastructure does every minute of every day for people. I have seen the networks built on our satellites literally transform lives for tens of thousands of people in the emerging markets. In the simplest terms, we provide millions of people a window to the world – one that hopefully enables them to dream bigger and achieve more than they could or would in the absence of our infrastructure. I don't mean to be cliched, but I am incredibly proud of what SES and our colleagues enable every single day.