SES: Poised for growth in Asia-Pacific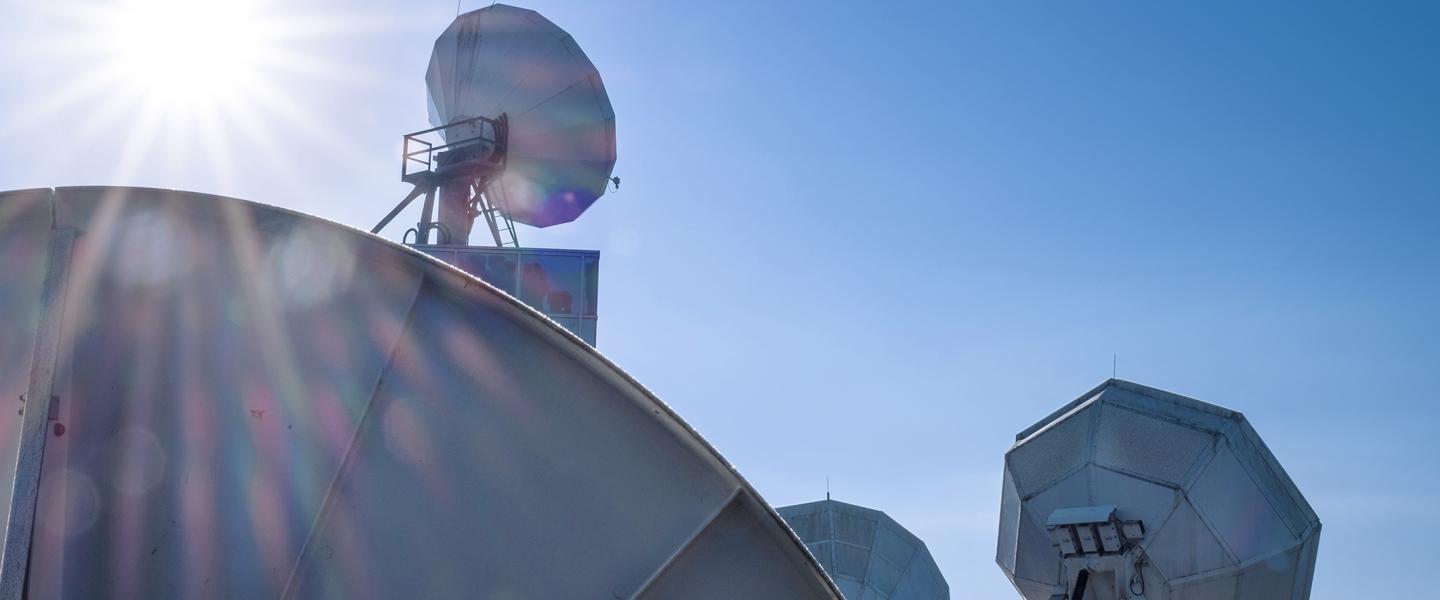 SES: Poised for growth in Asia-Pacific
The world is shining its spotlight on Asia-Pacific and so are we.
The rapid ascent of Asia's middle class presents the potential for growth on a scale unseen for over a decade. The region has transformed into the world's largest and fastest growing Pay-TV market and presented boundless opportunities for satellite companies like SES to sustain and strengthen our foothold as the leading satellite operator in Asia Pacific from our two core orbital slots at 95 and 108.2 degrees East.
In order to provide more redundancy and reliability to our customers, our satellites are co-located at these two prime orbital slots to ensure that there is unparalleled reliability.
Tapping into the region's growing demand
The rollout of 3G and 4G cellular networks, the strong growth in enterprise data, and the emergence of the aeronautical and maritime mobility sector across Asia Pacific has also resulted in rapidly increased demand for data services.
Companies are realising the benefits of investing in secure, strong and affordable communication capabilities, whether they manage offshore oil rigs in Australia, operate ATMs in rural villages in India or oversee shipping or flight routes across the Indian Ocean.
SES' ability to expand its reach into remote areas that were previously underserved by terrestrial infrastructure, through mobile backhaul and VSAT networks, has proved invaluable.
Our extensive global knowledge and expertise, coupled with the comprehensive reach and reliability of SES satellites, makes us the partner of choice for businesses and communities in Asia-Pacific.
Investing into the future
We currently operate six satellites which provide coverage over Asia-Pacific: NSS-6, NSS-9, NSS-11, NSS-12, SES-7 and SES-8. These six satellites serve this fast-growing region, providing more than 1,000 channels and reaching over 41 million Pay-TV households in Asia-Pacific.
But we will not rest on our laurels; the next three years will be extremely exciting for us as we launch two new satellites that will serve our ever-growing pool of customers in Asia-Pacific.
SES-9 will be co-located with SES-7 at 108.2 degrees East and, once operational in 2015, the satellite will bring 81 high-powered Ku-band transponders, significantly boosting the amount of capacity for direct-to-home broadcasting, data and mobility services, with unparalleled and seamless coverage over Indonesia, Philippines, South Asia and Northeast Asia.
SES-9 was designed in close consultation with Asian media customers and its expansion capacity will support DTH operators which are adding HD channels and eventually Ultra HD content. This is especially essential for this region, as the demand for Ultra-HD in Asia-Pacific is expected to outstrip that of North America and Europe in the coming decade.
In addition, the spacecraft is also equipped with capabilities to support our maritime customers across the Indian Ocean. Dedicated mobility beams on SES-9 will provide broad coverage that extends from the Horn of Africa to Australia. Its three-beam solutions will provide seamless coverage over high-traffic maritime routes including through the Suez Canal and Straits of Malacca.
We are also at the forefront of developing industry-leading innovations with our latest investment – SES-12.
This new hybrid communications satellite, located at 95 degrees East, is fully dedicated to the Asian region and is a result of working closely with our customers in Asia-Pacific to meet their unique requirements.
A first of its kind for us, SES-12 is equipped with traditional Ku-band beams high-throughput capacity (HTS) that complement each other and support growth in different market segments. The classic Ku-band shaped beams will provide additional capacity for the region, to support our Asian DTH customers to deliver better quality content and grow their subscriber base. The spot beams will serve our VSAT customers with their data needs.
The high-throughput payload on SES-12 is also ideal for traffic intensive data applications such as mobile backhaul, maritime, aeronautical and regional broadcasting applications. At the same time, it allows our customers to remain competitive in the data and mobility markets with a lower cost per bit.
The increased capacity is vital for a region that remains under-served; we already serve close to 20 million DTH households in India and Indochina at 95 degrees East with NSS-6, and expect that number to continue to grow in the years to come.
Thus, we are confident that SES-12 – the largest satellite that SES has ever procured – will be able to support the growth of our direct-to-home (DTH), data and mobility customers in Asia-Pacific, the fastest-growing pay-TV and data market in the world.
The communications landscape is constantly evolving and we are confident of meeting the needs of our customers and growing alongside the rising Asia-Pacific region.