SES-17: Innovating Satellite Connectivity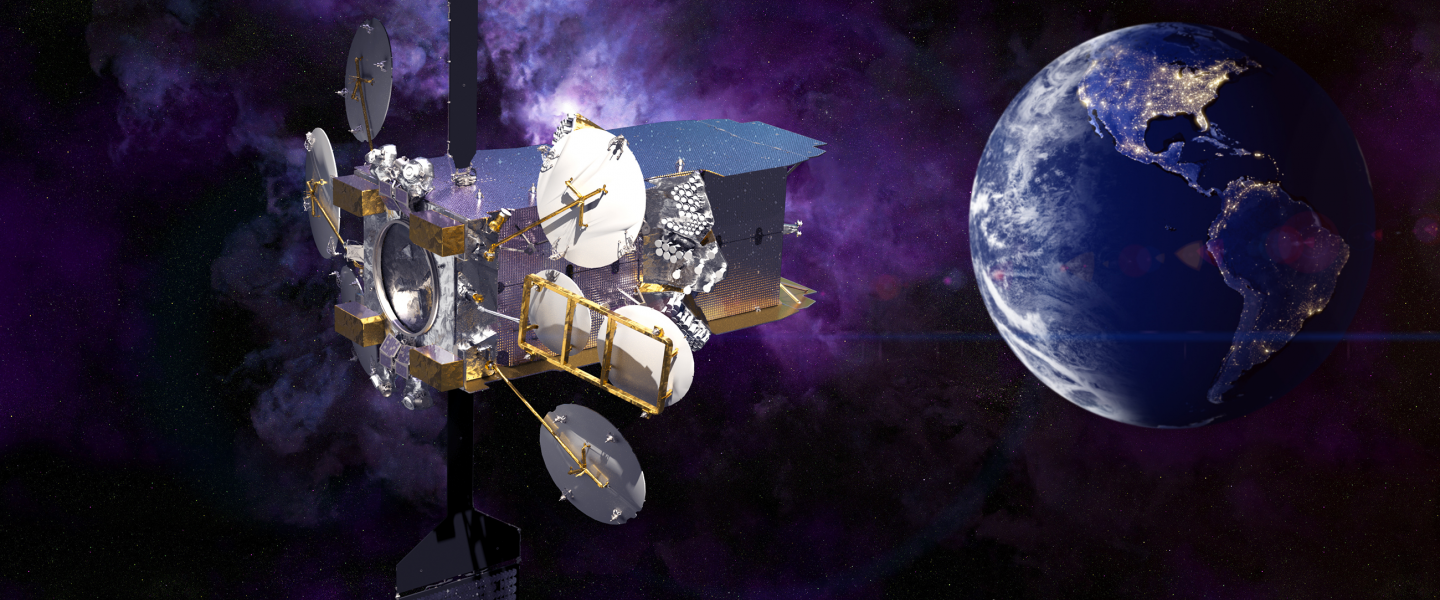 SES-17: Innovating Satellite Connectivity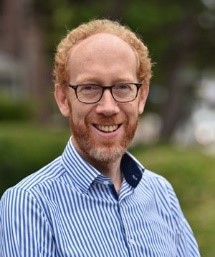 They say that "necessity is the mother of invention" – and when it comes to high-speed connectivity, there's an undeniable growing need for people to stay connected wherever they are. With this vision in mind, SES worked with Thales Alenia Space (TAS) to manufacture the upcoming GEO telecommunications satellite, SES-17, that can interoperate seamlessly with our next generation non-geosynchronous (NGSO) satellite system, O3b mPOWER. Together, they will form a multi-orbit network adaptable to varying bandwidth and latency requirements.
We spoke with Paul Van Gelder, VP of Technology Programmes Management, about what makes SES-17 the single most capable satellite SES has ever brought to market.
We hear a lot about the new capabilities of SES-17. Tell us, what makes this the satellite so special?
I believe that one of the most important characteristics of SES-17 is how highly flexible it is, both on the ground and in space. The SES-17 payload uses the 5th generation of Thales's digital transparent processor (DTP), enabling unique features such as unlimited switching/routing and frequency conversions.
The processing capacity of the DTP enables us to deliver up to ten times more throughput than traditional satellites. The DTP plus flexible amplifiers allow us to change path, bandwidth, and power, to meet a customer's changing requirements and real-time traffic demands.
On the ground, we can switch traffic between different gateways, thanks to Adaptive Resource Control (ARC), a proprietary, ground-based dynamic management platform. ARC allows us to detect and respond to issues such as rain fade, which is important to ensure the system's availability and meet our service level agreements (SLAs) for customers.
It seems that ARC is an integral part of SES-17, what makes it so important and how does it work?
In a nutshell, ARC manages changes and orchestrates the ground and space resources, from the satellite payload to the gateways and user terminals. The ARC software required years of innovation, needing to balance the intelligence and responsiveness to react to countless situations in space or on the ground, but also the flexibility to work with all of SES's next-gen satellites in GEO and MEO and ground hardware infrastructure.
In fact, ARC also drives the unprecedented flexibility of our next-gen medium earth orbit (MEO) satellites, O3b mPOWER. With both satellite systems utilising ARC and Ka-band, SES-17 is a critical milestone of our unique multi-orbit strategy; ground terminals built for O3b mPOWER can simultaneously operate with SES-17. This allows solutions such as multi-orbit backups and SD-WAN traffic optimization.
Ultimately, what it means for our customers is that we can allocate large amounts of flexible capacity over a very large service area – covering most of the Americas and North Atlantic Ocean - while providing reliable, orchestrated services with a multi-orbit constellation.
What other innovations have been a part of the SES-17 design?
With so much going on inside, SES-17 generates quite a bit of heat. Therefore, it incorporates a new thermal control system, 20 years in the making. Much like a high-end gaming computer, the Two-Phase Mechanically Pumped Loop (MPL) developed by TAS and ESA, circulates a fluid refrigerant to remove heat, ensuring long-lasting, reliable operations.
SES-17 also boasts the most powerful solar arrays ever manufactured by TAS; six solar panels in an expandable configuration will provide up to 28 kW. When deployed, the solar panels span an outstanding 46 meters across – the same as the height as the Statue of Liberty without its base!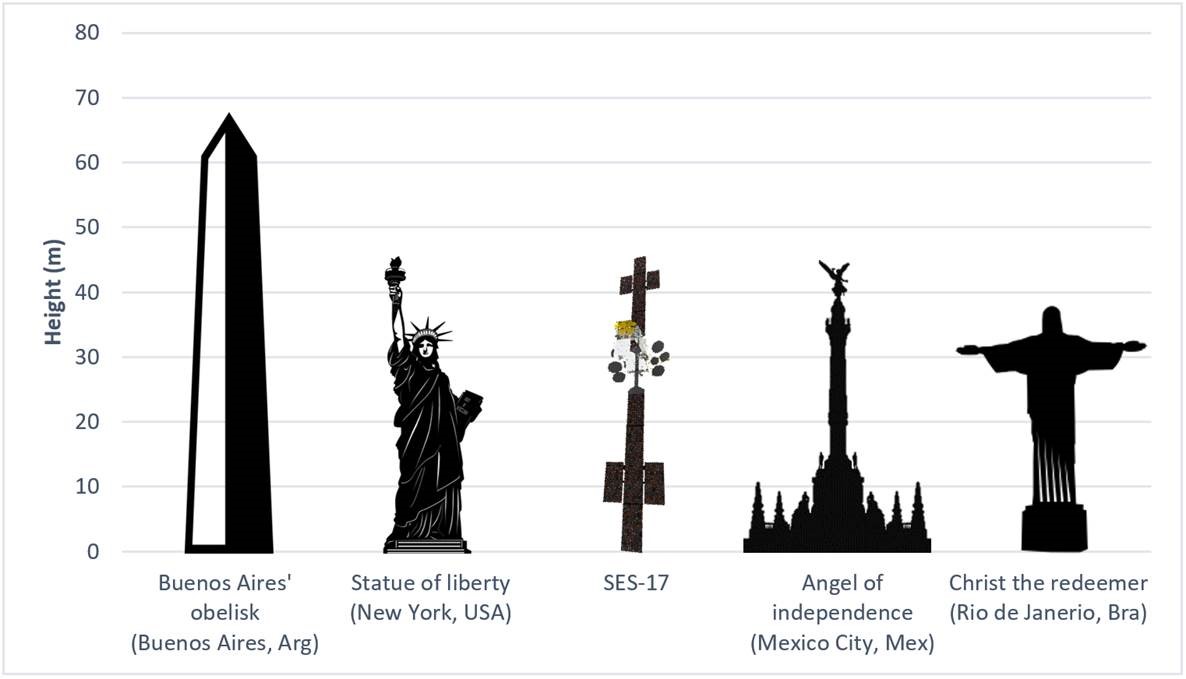 What is your team's role in developing SES-17?
The role of our team, together with over 100 colleagues, is to design, implement, integrate and test the SES-17 ground segment – including hardware and software – and properly hand it over to the operational teams. Integrating the entire ground segment enables intelligent systems like ARC to coordinate from ground to space for greater responsiveness and reliability.
Carefully integrating the full ecosystem helps maximise service performance by automatically managing load balance, prioritising traffic, and switching between MEO and GEO. This process requires a lot of integration among platforms, business support systems, operations support systems, the new all-digital architecture, digital orchestration, ARC, and the other innovations, all in order to reliably meet our robust service level agreements.