Satellite-to-Satellite Data Relays: Delivering Critical Information in Real-Time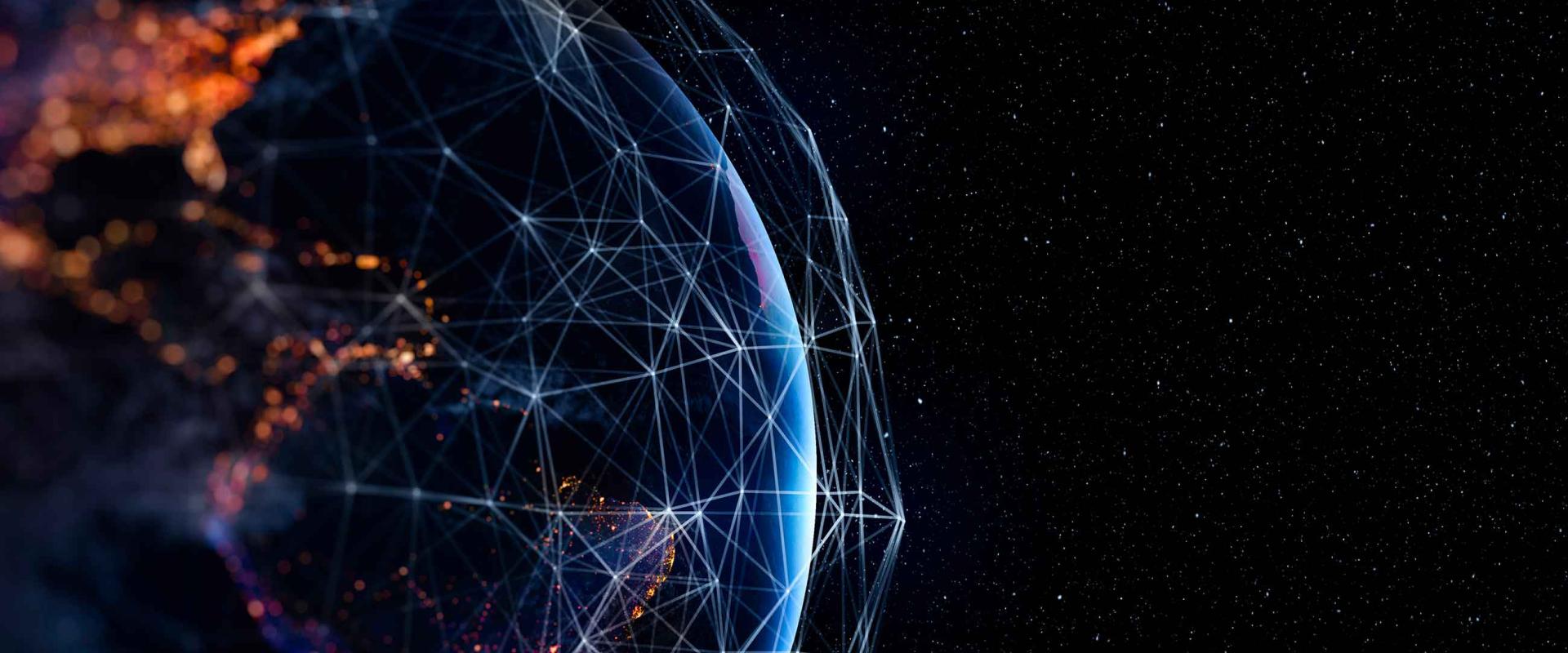 Satellite-to-Satellite Data Relays: Delivering Critical Information in Real-Time
Most people know that satellites "talk" to antennas on the ground and some spacecraft look outward to space, but not a lot of people know that satellites can also "talk" to each other. These satellite-to-satellite relay services are anticipated to be a next big commercial technology innovation that will make already highly reliable satellite services even more accessible and useful.
We recently embarked on a project with NASA and Planet Labs PBC (Planet) to develop a new satellite data relay service using our multi-orbit fleet of Geostationary (GEO) and Medium Earth Orbit (MEO) satellites to support NASA's future missions in near-Earth orbits. Through this collaboration, we anticipate demonstrating real-time telemetry, command and data exchange with low earth orbit (LEO) satellites, even when they are out of the immediate view of NASA's ground stations. The first-of-its-kind project will help overcome the reach limitations of the LEO satellites.
More developments in this area are also underway, including initiatives to enable a similar capability on Planet's Pelican fleet of earth observation satellites. Initially, this capability will enable continuous real-time "tasking" commands to be sent to Planet's satellites to capture images of the Earth on demand. But with the high-throughput achievable on SES's Ka-band O3b mPOWER MEO satellites, Planet plans to reduce imagery data delivery timelines from hours with existing constellations down to minutes.
Such real-time delivery of satellite imagery is anticipated to have many applications, especially for disaster relief and planning. For example, images captured by Planet after the Bangladesh floods in 2017 helped direct disaster relief resources accurately to the most impacted areas that often lacked the means of communicating their predicament. Real-time tasking and delivery of imagery helps track the progress of disaster events as they unfold, reduces the response time of emergency services, and directs relief to areas where it is needed most.
This new satellite-to-satellite communications capability will enhance the existing role that satellites play in restoring communications rapidly after disasters and mishaps. In anticipation of this development, SES and its partners are working hard in the lead up to the ITU World Radiocommunication Conference 2023 (Agenda Item 1.17) to advocate for, recognise, and establish the regulatory framework for this emerging application of commercial fixed satellite services.