Satellite e-Health Sails to Patients on Hospital Ships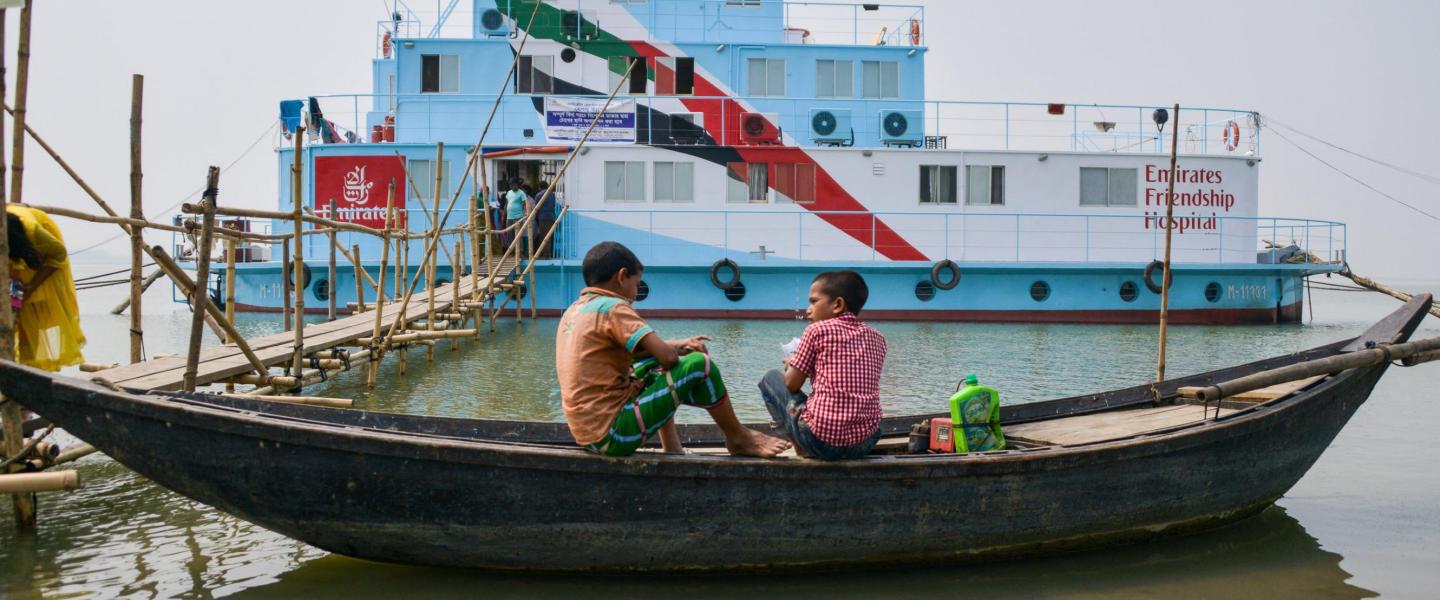 Satellite e-Health Sails to Patients on Hospital Ships
SES and FRIENDSHIP inaugurate state-of-the-art maritime VSATs for the first time on hospital ships in Bangladesh.
On the rivers of Bangladesh local people make their homes on remote islands, called Chars, to farm fertile land that is created and then slowly eroded by the water currents. These communities are completely isolated from any kind of connectivity. We are changing this by partnering with a local NGO, FRIENDSHIP, to deliver SES's SATMED e-health platform with support from local communications provider Square Informatix. SATMED is an IT enabled cloud infrastructure accessible around the globe.
It facilitates data exchanges between professionals and medical frameworks such as electronic medical records and teleradiology systems. The SATMED project is funded by the Luxembourg Government and implemented in cooperation with SES Techcom Services and e-Medical Communication (eMC). By using the platform health care workers on FRIENDSHIP floating hospitals will now be able to connect to doctors and gain access to medical knowledge from around the world.
Our SATMED deployment in Bangladesh is particularly exciting because the population the platform will serve is so inaccessible. The nature of their locations means that nothing but satellite will provide connection, and ships are the only way to get to them. So we partnered with FRIENDSHIP to deploy SATMED on their hospital ships using maritime VSATs. Our team went to Bangladesh for two weeks to install these antennas on all three FRIENDSHIP ships. Lifebuoy Friendship Hospital, Emirates Friendship Hospital and the Rongdhonu Friendship Hospital (formerly called the Rainbow Warrior II) all received state-of-the-art maritime VSAT antennas. These are now first maritime VSATs on hospital ships in Bangladesh.
SATMED in Bangladesh is a meaningful addition to our collection of e-application projects around the world. This is thanks to the unique implementation on hospital ships, and because of the marginalised communities the platform will serve. In Bangladesh, FRIENDSHIP is going to take advantage of the SATMED platform in particular to provide specialised e-learning and medical services, as well as management communications among their team.