LOOK AROUND: The Future of 'Experience' is Here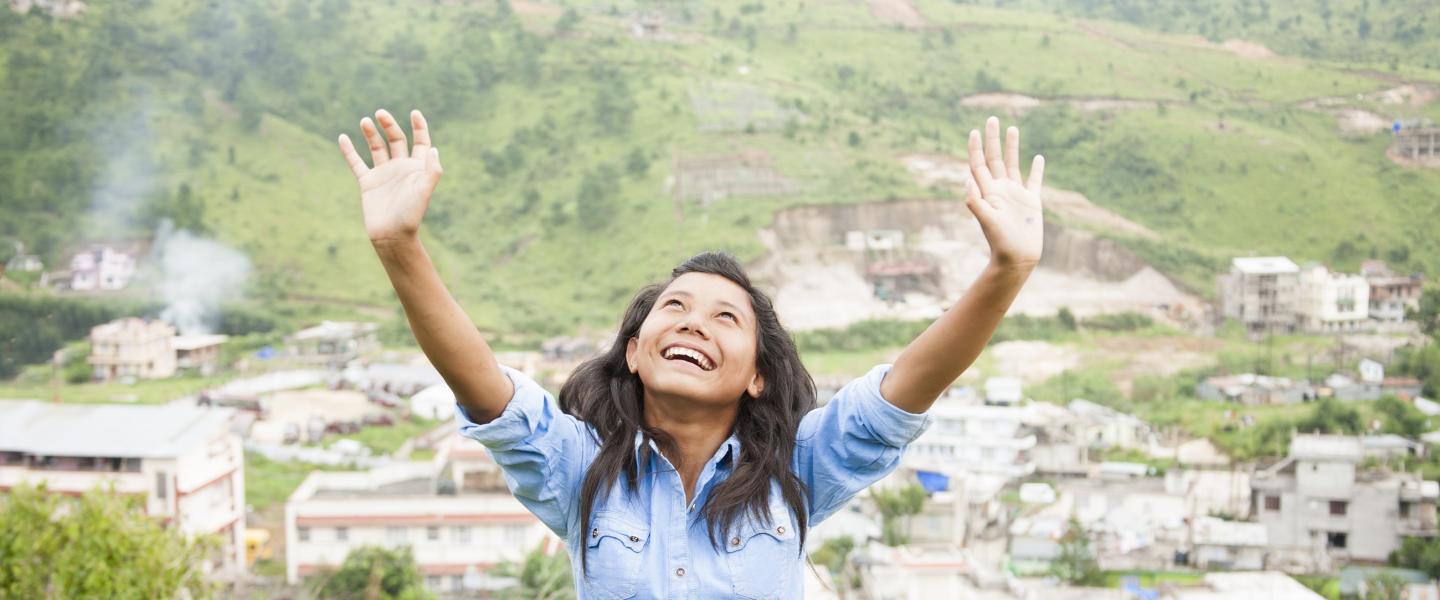 LOOK AROUND: The Future of 'Experience' is Here
Today, SES Networks launched another four medium Earth orbit (MEO) satellites, further expanding our O3b constellation that delivers the market's only fibre-like satellite connectivity.
These moments are always special – even magical – as we spend not a small amount of time looking up, studying the sky, and admiring feats of engineering greatness as these satellites soar into orbit. And we should; it is a marvel of human ingenuity and the result of many long hours, personal sacrifice, and no shortage of innovation.
But what's happening above us isn't what I want to talk about today. I want to talk about what happens here on the ground as a result of that incredible engineering, because that's what it's all about for us. The magic that happens up there translates into magic that happens down here. All around us.
And that's worth admiring, too.
Maybe you've heard us talk about this concept we call The Heart of Opportunity. It starts with the idea that connectivity opens a world of opportunities – that much is obvious. But to us at SES Networks, creating access to opportunity is only the beginning. We think it's what you do with it that gives opportunity real meaning. That is the real heart of opportunity.
This is why we're building our business to provide high-performance connectivity anywhere, but it's also why we don't stop there. Our approach is to go beyond connectivity with a high-touch consultative engagement, with a fully managed experience, with market-tailored solutions, and with bespoke customer enablement programs. All of it to help our customers – and their end users – make the absolute most of the opportunities that connectivity brings.
As a result of today's launch, we're in a position to bring many, many more people into the heart of opportunity. And we'll also be in a better position to help shape the future of "experience."
For SES Networks and our customers, a premium end-user experience is critical to ensuring that they make the most of the opportunities created by connectivity. Whether the user is a business accessing mission-critical cloud applications, an individual experiencing LTE for the first time, a ship hosting live video feeds, or a humanitarian team communicating from a remote outpost, we aim to make them all more productive, efficient, secure and satisfied – at work or at play, anywhere in the world.
We are continually driven to empower users with the high-performance service that's required to achieve – and to experience – great things. With the new capability we're adding to the O3b fleet, we are ready to empower even more communities, businesses and organizations with that experience, anywhere they may be.
The track record we have with operating our current constellation, the difference we are making to our customers, and the demand for even more experiences have driven us to launch these additional satellites and provide more high-performance coverage and capacity.
We're so proud to be doing this together with our customers and partners. We should all take a moment to look around and recognize the great things that we are achieving together on the ground.
Only then it will be time to look up, and fully appreciate the feats of greatness that we've launched above us.