A Glimpse of What's to Come With SES-9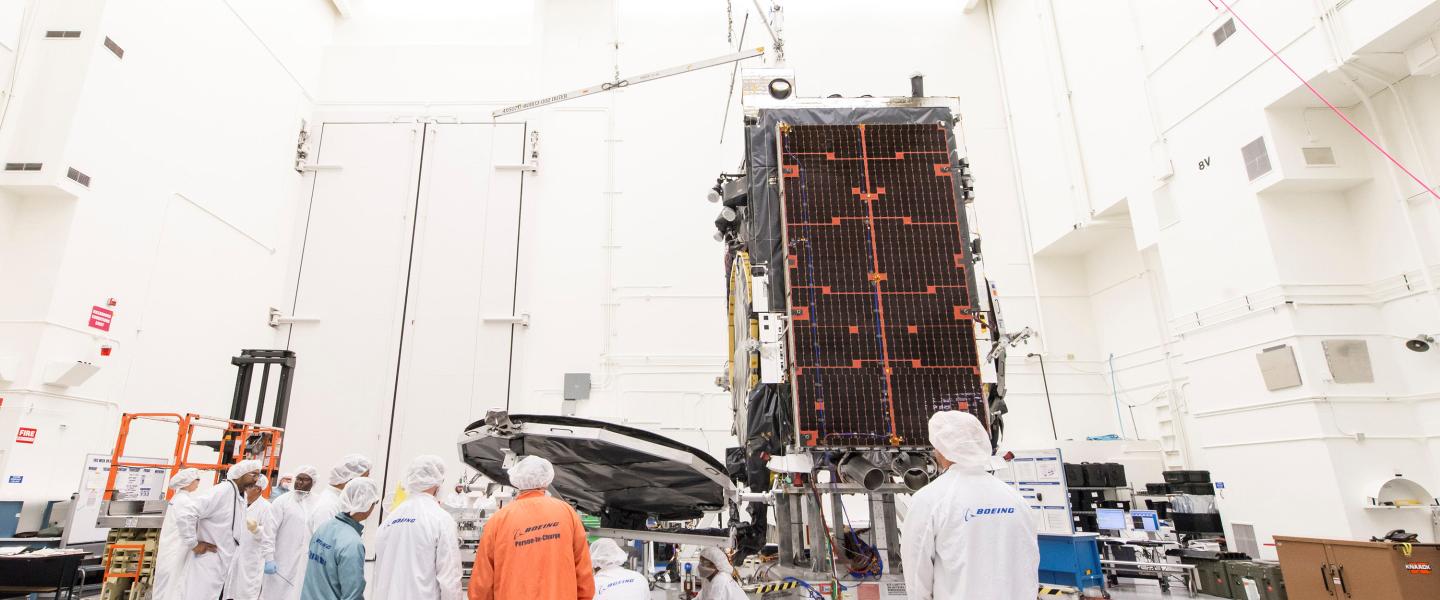 A Glimpse of What's to Come With SES-9
Hear what our senior representatives in Asia-Pacific have to say about how SES-9 will help our customers seize new growth opportunities across the region.
Deepak Mathur, Senior Vice President, Commercial Asia-Pacific and the Middle East
SES-9 marks a major milestone in strengthening our prime video neighbourhood at 108.2⁰E, with five direct-to-home (DTH) platforms reaching more than 22 million TV households in India, Indonesia and the Philippines. Video consumption is on the rise, and the youth populations in these countries are driving up demand for high-quality content that can be accessed across multiple screens. SES-9 was developed with the close involvement of our customers, as is appropriate for a satellite which will help to enable their businesses for the next decade and beyond.
Satellite will remain key to helping our DTH customers keep pace with evolving video consumption habits. The high-powered coverage of SES-9 is tailored to support the region's leading DTH operators to provide more premium video content to their audiences. With new technologies such as Ultra HD coming into prominence, SES-9 brings new capacity for customers to expand their channel lineups with Ultra HD services. I am confident that this satellite will raise our capabilities to spearhead these future-oriented broadcast applications—and enable our customers to deliver new, enhanced viewing experiences to attract more subscribers.
Glen Tindall, Vice President, Sales Asia-Pacific
With SES-9, we're laying the foundations for the next wave of data and mobility growth in Asia. We see a dramatic shift in the way data is being consumed via mobile devices, and the rising mobile penetration will drive the demand for connectivity. With data demands growing at such an unprecedented pace, new fleet investments such as SES-9 will help customers successfully extend their reach across the region through mobile backhaul and VSAT networks.
SES-9 is also an integral part of our strategy to meet the growing needs of the maritime and aeronautical industries. Maritime customers require high bandwidth availability to maintain crew welfare and facilitate vessel monitoring applications. To fulfil these requirements, the powerful wide-beam coverage of SES-9 is tailored to provide seamless connectivity over some of the busiest shipping routes in the Indian Ocean. Its dedicated mobility beams help service providers address the surging demand for aeronautical connectivity, driven by the rising popularity of in-flight entertainment and connectivity services.
Matthew Oh, Senior Sales Director, Asia
Fueled by the continued strong demand for pay-TV services, there has never been a more exciting time for our DTH customers to realize the vast potential of TV markets in Southeast Asia. The Ku-band beams of SES-9 are specifically designed to address the robust DTH uptake, with high-performance coverage over key growth markets such as the Philippines, for instance.
For Filipino consumers, it's all about delivering the right mix of channels and premium entertainment content at cost-competitive packages. Pay-TV operators in the region can tap on our new satellite to accelerate the rollout of HD channels to drive broadcasting revenue, and expand their audience reach to TV households located in remote areas.
Raju Pulugurtha, Senior Sales Director, South Asia
The pay-TV and broadband service markets in India remain on track for growth, driven by a resurgent economy and favourable demographics. Developed in close consultation with our media customers, SES-9 will help them enrich their programming mix through high-quality localised content and HD channels. Ultra HD is expected to gain considerable traction in India. With the new satellite launch, we are well-positioned to support customers in driving the commercial momentum for Ultra HD services.
Furthermore, SES-9 will be a key enabler for service providers to broaden the reach of their mobile services to remote communities. We see an immense potential for the deployment of VSAT networks across diverse market segments, as well as to facilitate e-government services and digital inclusion programmes. We have supported service providers to deploy VSAT services in a number of rural villages across India, bringing reliable connectivity to locations underserved by terrestrial infrastructure. SES-9 will further enable us to help customers address the increased bandwidth requirements in India.
In addition, SES-9 will enable the development of DTH and VSAT services in Pakistan, Sri Lanka and Bangladesh.