Connectivity in Russia and CIS: SES Meets the Increasing Demand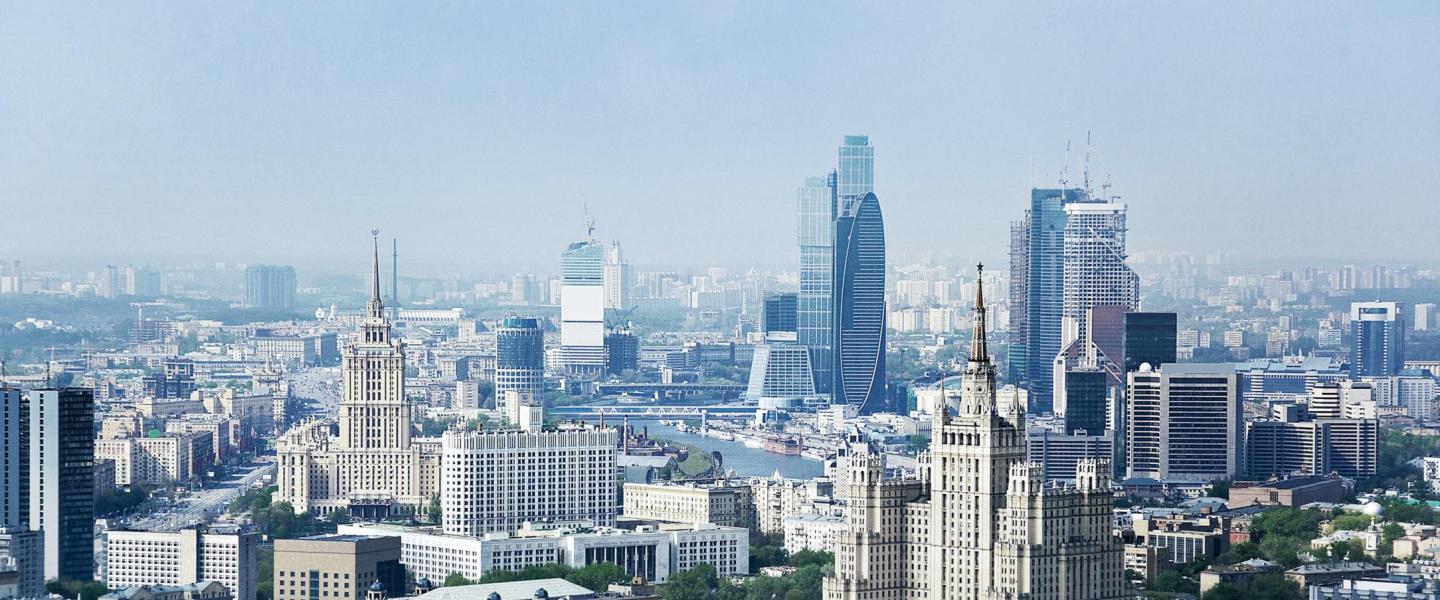 Connectivity in Russia and CIS: SES Meets the Increasing Demand
With 7 satellites reaching Russia and the CIS region, SES has been providing bandwidth capacity to this very large territory for over 15 years. The last one, ASTRA 5B, was launched last year in spring to extend the dedicated fleet.
Global reach, regional focus
For more than 15 years SES has been providing satellite communications services to broadcasters and enterprise service operators across Russia and the CIS region. One of SES uplink facility is located in Kiev, and a local team has been helping customers over the years, providing technical expertise and local knowledge to assist telecom operators venture into the broadcasting business.
From 22ºW to 183°E, SES provides extensive coverage over the region on a number of C-band and Ku-band satellites in key orbital positions. Starting with ASTRA 1G in 1997, SES then extended the fleet with ASTRA 2B, NSS-6, ASTRA 4A, NSS-12 and NSS-9. Last year, a new satellite ASTRA 5B was launched in March to further expand the fleet dedicated to this region and reach Eastern & Central Europe, Russia and CIS countries, providing DTH broadcasting, direct-to-cable and contribution feeds to digital terrestrial network.
To augment new capacity to the region, SES works with various partners including Russian companies to develop new orbital positions and constantly evaluates opportunities to acquire and optimise spectrum.
Delivering TV channels across the region
From independent television channels like TV Dozhd to international broadcasters with Russian adapted channels - Cartoon Network Russia for example -, SES provides capacity, technical support and customised solutions to any broadcasting player. SES also serves international versions of Russian channels that are primarily intended for audiences outside of Russia (Perets International etc.)
On 5°E and 31.5°E, SES carries over 400 TV channels for Russia and the CIS region, including Eastern Europe. On 31.5°E SES carries two DTH platforms, one of which is Magtisat, in Georgia. This new position for SES doubles its capacity for SD and HD channels in the DTH neighbourhood in Caucasus, Eastern and Central Europe.
Connecting people anywhere, anytime
"Our satellites are being designed with new mobility applications in mind, like inflight connectivity for airline passengers. We also work closely with customers to develop services that meet customer needs in numerous sectors including oil and gas, mobile backhaul or maritime."
Explained Ludmila Naumova, Senior Regional Director Russia and the CIS for SES.
Because of the escalating demand for access to mobile internet and the increasing number of users, mobile services have been significantly growing. Satellite solutions have played a key role in enabling mobile backhaul services and providing connections to remote and inaccessible areas, underserved by terrestrial networks.
Similarly, demand for enterprise VSAT services has also notably grown, particularly for the oil and gas industry: the exploration of new areas calls for operations in increasingly remote locations, thus requiring more and more bandwidth. In Central Asia for example, SES satellites serve a large number of private and government-owned VSAT networks.
To learn more about SES' activities in Russia, read Ludmila's interview in Russian p.41.