Connectivity is at the heart of enabling cruise to meet 2018 top trends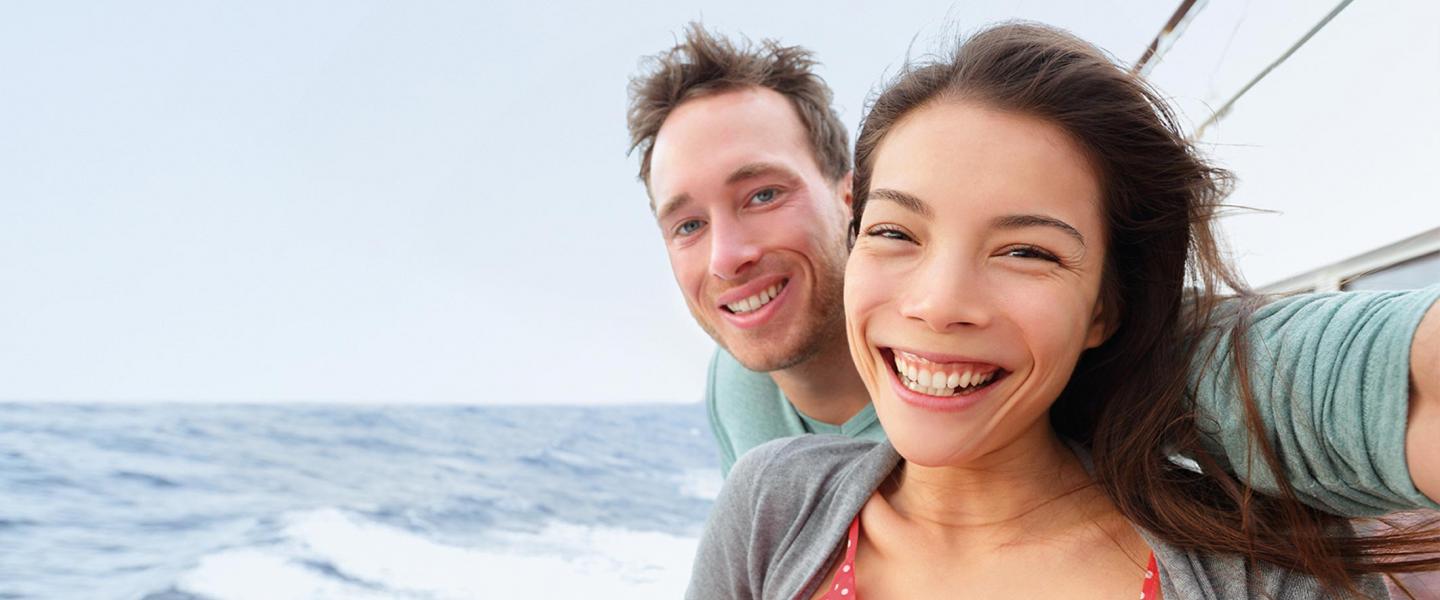 Connectivity is at the heart of enabling cruise to meet 2018 top trends
By Gregory Martin, Vice President, Maritime Segment, SES Networks
As cruise ship owners and operators set a course for Seatrade Cruise Global in just a few weeks' time, the industry is sailing towards Miami with a strong headwind of optimism. An upward trend in passenger numbers, a huge new build order book, and an increase in employee wages to a total of $41 billion per annumn are all boosting cruise's overall impact on the global economy, according to the State of the Cruise Industry Outlook and Cruise Travel Trends 2018, published by the Cruise Lines International Association (CLIA).
It is clear that the world's appetite for cruise has never been greater and, in turn, passenger desires have never been bolder or demanded at a faster pace. Indeed, this is a time of huge opportunity for cruise industry suppliers who are ready, willing and equipped to deal with the boom.
Trends
There is a plethora of cruise travel trends that accompany economic analysis in the CLIA's report. Perhaps the most inspiring takeaway is not one trend in isolation, but an overall pattern that sees cruise challenging longstanding stereotypes. These include tackling passenger demographics – which has diversified to include cruisers of all ages - and technology – which is now as good, if not better than, land based destinations.
Take the smart travel technology trend, for example. In the same year wearable technology is being seen on the catwalks of Paris and New York, wearable gadgets from keychains to bracelets to necklaces and more are being worn on the decks of our industry's vessels. And, in a break from the now predictable walking and coach tours, owners and operators are focusing on transformational cruise travel. This includes delivering the perfect "Instagram moment" for millennial cruisers, many of which will take what the CLIA is calling a "skip-gen" cruise, where they will enjoy holidays with their grandparents while leaving Mum and Dad at home. Of course, access to all their favourite social media channels, live streaming and gaming will have been a 'must-have' for these millennials cruisers.
Enabling technology
At the heart of these latest trends are the systems enabling their successful operation. We believe that high-performance and reliable broadband cruise connectivity is now an essential must have for cruise ship owners and operators looking to increase passenger numbers and guest satisfaction. This statement is supported by the latest figures from Euroconsult, which say the VSAT terminals needed to support the transmission and receipt of data to deliver exceptional broadband speeds will rise by 17% and 13% respectively between 2016 and 2021.
But VSAT infrastructure in isolation cannot deliver the connectivity that cruise requires. To achieve this, network connectivity from satellites is essential. This is where SES Network's low latency Medium Earth Orbit (MEO) satellites and complementary and/or backup capabilities provided by Ku/C band Geostationary Earth Orbit (GEO) connectivity come in. The satellites cover 99% of the globe and enable vessels to receive a strong and reliable signal, no matter where they are voyaging.
Cruising essentials
In the same way that poor connectivity has previously created clear distinction between vessels and luxury land based resorts, so too has budget prevented those on lower incomes from experiencing cruising in the past. However, the CLIA has flagged an important and promising change to this longstanding trend, sighting that a third of cruisers surveyed in its 2018 Cruise Travel Report have taken a cruise in the past three years financed on a household income of less than $80K.
The opportunity to segment larger vessels, offering a 'budget package' for some while delivering premium food, cabins and services to higher paying guests has made this valuable new income stream possible. Notwithstanding this, the CLIA predicts that on board entertainment will remain available to all, a foresight SES Networks supports. Indeed, as technology becomes integral to winning and retaining cruise customers, we'd argue that connectivity is as essential to passengers as their beds, sustenance and travelling companions.
Do you want to know more? Let's connect! Contact us here.