Advancing Sustainable Space Innovation for Global Impact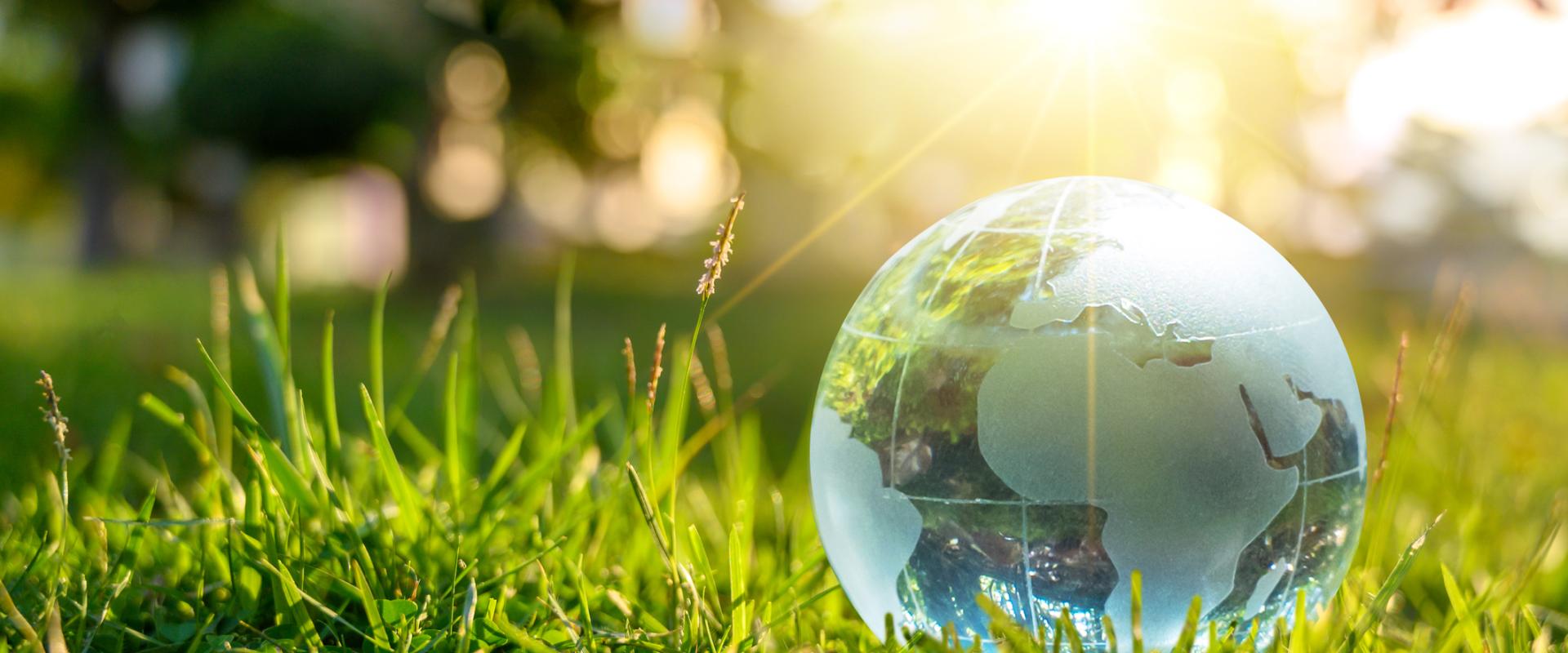 Advancing Sustainable Space Innovation for Global Impact
Space fascinates us and there's no denying it. However, what matters to SES is how we do the extraordinary in space to deliver amazing experiences to everyone and on earth. As a company who is committed to delivering content seamlessly around the clock and connecting the unconnected all over the world, SES wants to improve the lives of people in the most sustainable possible manner.
Founded and headquartered in Luxembourg, SES has always been part of a bigger, global effort to use its service to transform people's lives. From being the first to broadcast satellite TV in Europe to connecting the under-connected, SES holds itself to the highest ethical standards, conducting its operations in a transparent and socially responsible manner. But it's much more than that: it's a company with a vision of the impact it wants to make, and this is not something it intends to do on its own but through inspiring everyone—the industry and broader communities—to help accelerate the progress.
In March 2021, SES signed up to the UN Global Compact, underscoring the company's purpose-led Environmental, Social and Governance (ESG) programme. To take its ESG policy to the next level, SES has laid out the strategic focuses with the help of dedicated working groups, setting ambitious yet realistic science-based targets.
Sustainable Space focuses on the use space sustainably to protect it for future generations. It is about innovation, re-use of resources and reduction of emissions.
Climate Action explores the ways of slowing global warming and bold actions around it. Drawing on data collected over the past decade, SES is gaining a full understanding of its emissions and related optimisations, now targeting net zero in 2050.
Equity & Inclusion makes sure SES's story reflects those of the millions it serves. Because diversity, equity and inclusion must be considered as core assets across the industry. Many initiatives, like STEM Generation, are underway to increase the number of women and members of under-represented groups in management and executive positions.
Critical Human Needs further builds on SES's experience of using its infrastructure to help create inclusive and equitable opportunities to empower communities.
Successes Today
While these are ambitious ESG targets, one should note that the company is not starting from ground zero. In fact, SES has been active on many different fronts for years.
The company's unwavering commitment to the environment, both on Earth and in space, is demonstrated by its carbon-reduction initiatives and responsibly operated satellites. There are teams of engineers working out of the SES head office in Betzdorf whose job is to fly the satellites in space and make sure services are delivered seamlessly.
While known for revolutionising the space ecosystem and markets, the company has also been constantly reinventing itself, including in terms of the employee engagement. Because it all starts with people. The recent Giving Back activities, that multiplied during the last two years, saw SESers putting forward and driving initiatives in pandemic-hit India, collaborations with the local branches of Red Cross and more. Apart from encouraging employee volunteering, SES matches their donations to selected charitable organisations and offers dedicated time where employees can give back to society and local communities.
Locally, 2021 also saw a collaboration of the company with the artistic community to advocate for the good cause of making this world a more diverse and inclusive place. Together with another Betzdorf-based organisation, Institut Saint Joseph of the group Elisabeth, local municipality and mural artist Alexandra McKell, SES joined efforts to create a mural – painted with the Institut Saint Joseph residents.
Diversity and Inclusion is another area where SES has achieved results, that now inspire others. In 2021, the company was recognised for its developments in this domain. SES celebrated its second Diversity Day this year and has introduced a Diversity and Inclusion Programme where trainings and events are organised to foster a supportive working environment for employees around the world.
Creating an impact everywhere takes its roots from many company's activities related to delivering connectivity, including when it's needed most. Some initiatives, such as disaster response, have been initiated by Luxembourg and proudly supported by local companies including SES. Emergency.lu—a public-private partnership with the Luxembourg Government—is one of those. The platform for quickly re-establishing critical communications for the rescue efforts in remote areas is enabled by SES's connectivity service and was deployed multiple times this year, including in Haiti following the devastating earthquake and flooding, as well as in Eschweiler in Germany, where Luxembourg deployed emergency.lu to enable connectivity for the St-Antonius-Hospital.
2022 and beyond
Considering the successes, one would think SES would be content. However, SES has bigger dreams.
Not only does SES want to incorporate ESG into all aspects of the company's culture, it wants to ignite the 'can-do' spark to encourage everyone to think of making a positive impact on the environment and society.
Only then will SES rest its laurels.
Read more about SES's ESG initiatives here.
This article was initially published by Luxemburger Wort in French.