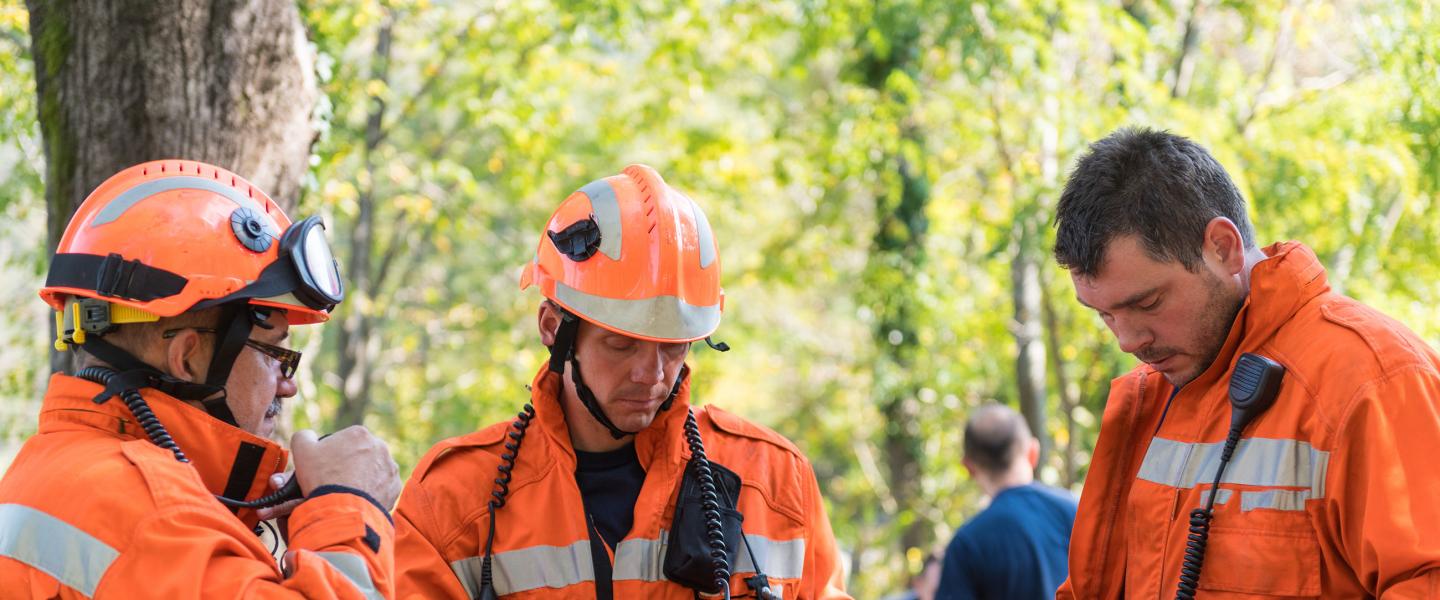 Be ready to deploy, be ready to respond
Pre-plan your emergency communication
Amidst current highly challenging and difficult times when governments, healthcare systems and global humanitarian communities are tirelessly focused to battle the COVID-19 pandemic, some parts of the world are also at risk to face another crisis posed by approaching hurricane, wildfire or monsoon season.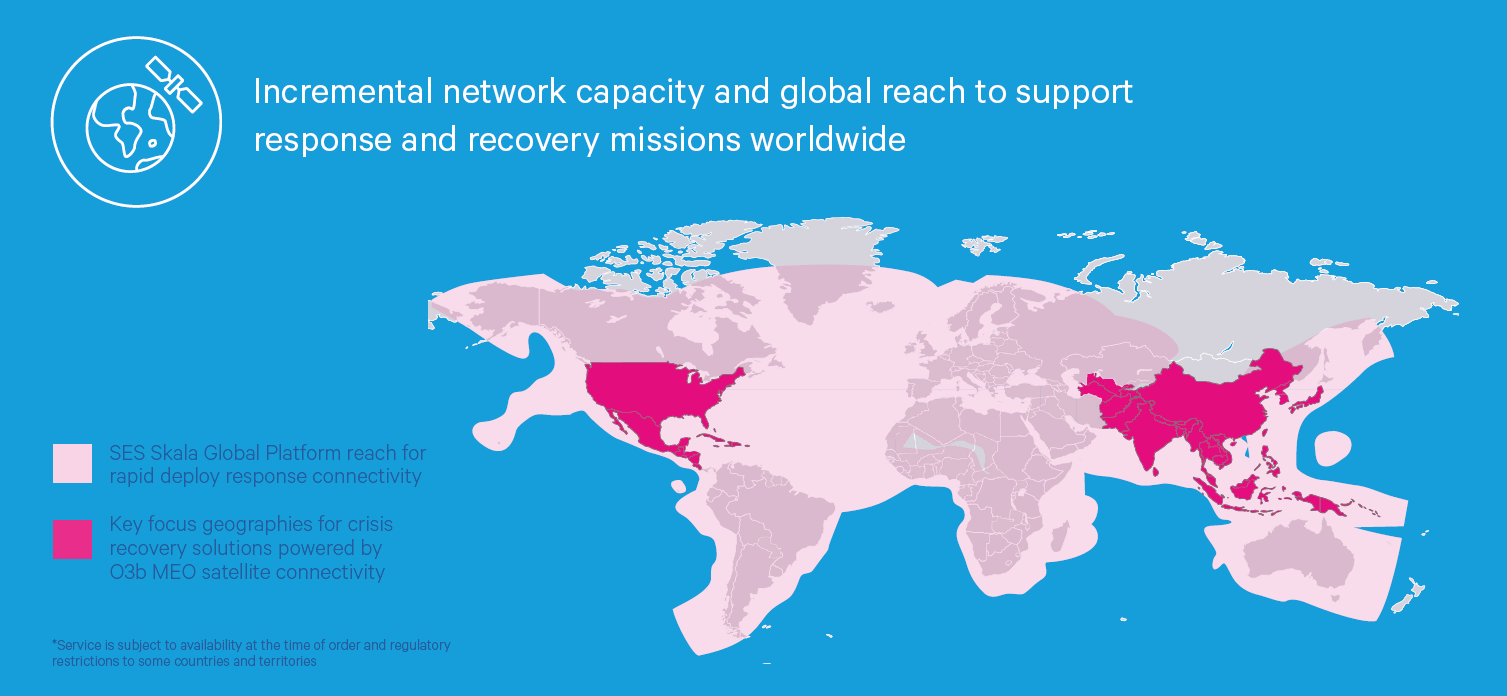 The importance of contingency and emergency connectivity planning has never been more crucial as communications technology readiness proved to be one of the key differentiators in effective crisis management.  Connected communities are more resilient and able to manage the crisis situation with higher effectiveness and resistance.
As the only satellite-enabled network services provider with a commercially proven multi-orbit fleet, SES's Signature Humanitarian Assistance & Disaster Response (HADR) Solutions deliver the range of connectivity capabilities which disaster response teams need—before, during and after disaster strikes.
Quick-deploy connectivity via Geostationary Earth Orbit (GEO) and Medium Earth Orbit (MEO) satellites, covering key disaster-prone areas
Customisable service packages with bandwidth only, bandwidth and equipment, or a fully managed service with engineering support
Bespoke solutions designed on a case by case basis available to support worldwide response and recovery missions
Industry-leading expertise developing and implementing flexible, reliable emergency communications solutions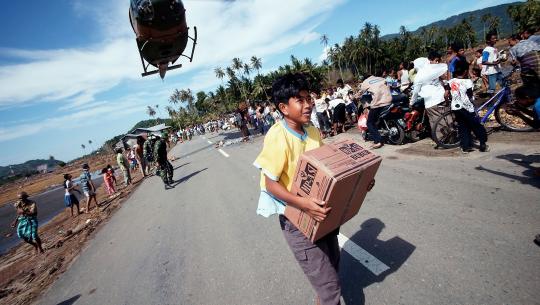 Executive guide
Learn more about the full range of our Humanitarian Assistance and Disaster response solutions by filling in the form below.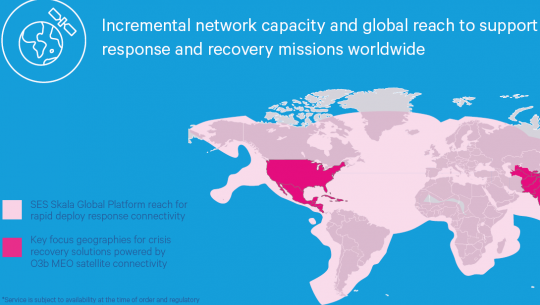 Infographic
Learn how we restore communication lines to help speed up response and recovery efforts.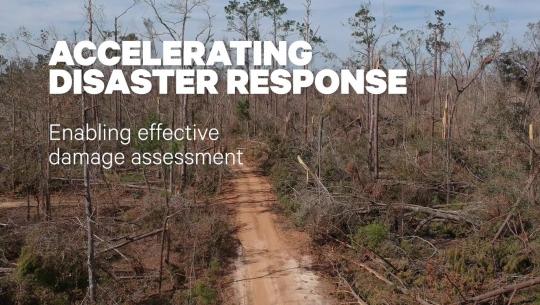 Video Hurricane Michael
Watch our connectivity in action supporting emergency response during 2017's hurricane season.
Blog
Learn how SES and its partners are providing connectivity services to hospitals across the globe in response to Covid-19 pandemic.
Read the blog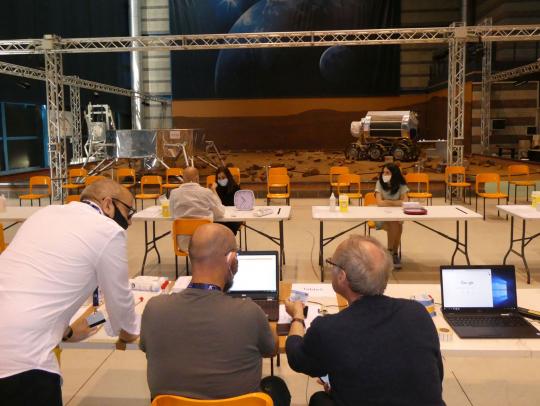 Please fill in the form below to receive the Executive Guide or to get in touch with a representative.