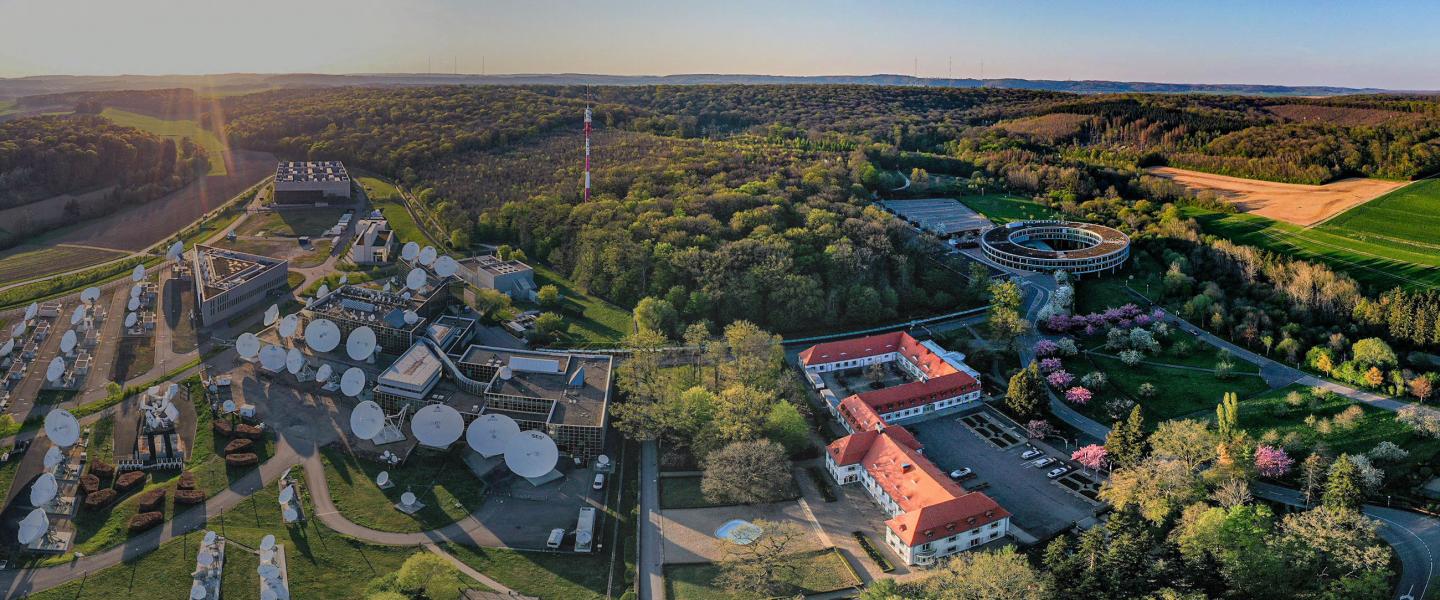 Our Headquarters
Not many companies can call a castle estate their global HQ. Yet, it is here, amid the rolling hills of Luxembourg, that more than 600 SES employees work day in, day out to bring our groundbreaking products and solutions to life.
Château de Betzdorf was gifted to SES in the 1980's by The Grand Duchy of Luxembourg. Besides an act of immense generosity, the offer hoped to fuel the country's ambitions to become a major player in space.
Building our future at Betzdorf Castle
In the satellite and network operations centre at the heart of our main site, we control and monitor our advanced fleet of geostationary and medium earth orbit satellites. The sprawling campus also boasts a large antenna park that connects the operations centre to our multi-orbit fleet and service management centre. Together, these facilities ensure the seamless delivery of our broadcasting and data services worldwide.
What's more, we recently opened a new facility on campus specially designed to test our latest ground equipment and software. This facility is already being used to co-create solutions with partners for our next generation satellite constellation O3b mPOWER.
SES Techcom and GovSat – both wholly-owned subsidiaries of SES – are also situated at Betzdorf Castle, where they continue to deliver a range of cutting-edge solutions to governmental, institutional and supranational partners.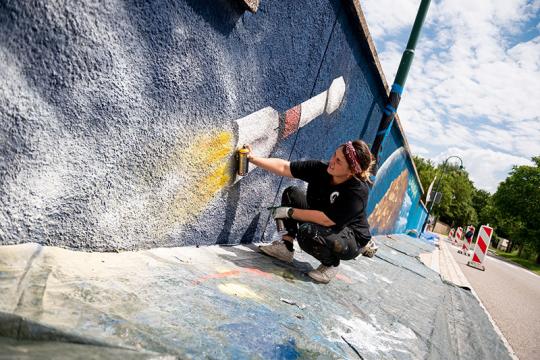 Mural Art in Betzdorf
Delivering connectivity and being connected to our roots is important to SES. Together with another Betzdorf-based organisation, Institut St Joseph (group elisabeth) and supported by the Municipality of Betzdorf, we worked with a Luxembourg-based artist Alexandra McKell to create a mural art that brings across our joint beliefs of building a connected and inclusive world. As you cruise pass the rue de la Grotte in Betzdorf, you will see two Institut St Joseph's walls painted jointly by the artist and the residents of Institut St Joseph. The mural art reflects the story of an innovative satellite system from launch to operations in space to delivering connectivity on land, at sea and in the skies.
Read the full story
A look inside our facilities ...