SnT and SES Expand Partnership, Launch Joint Lab to Drive Innovation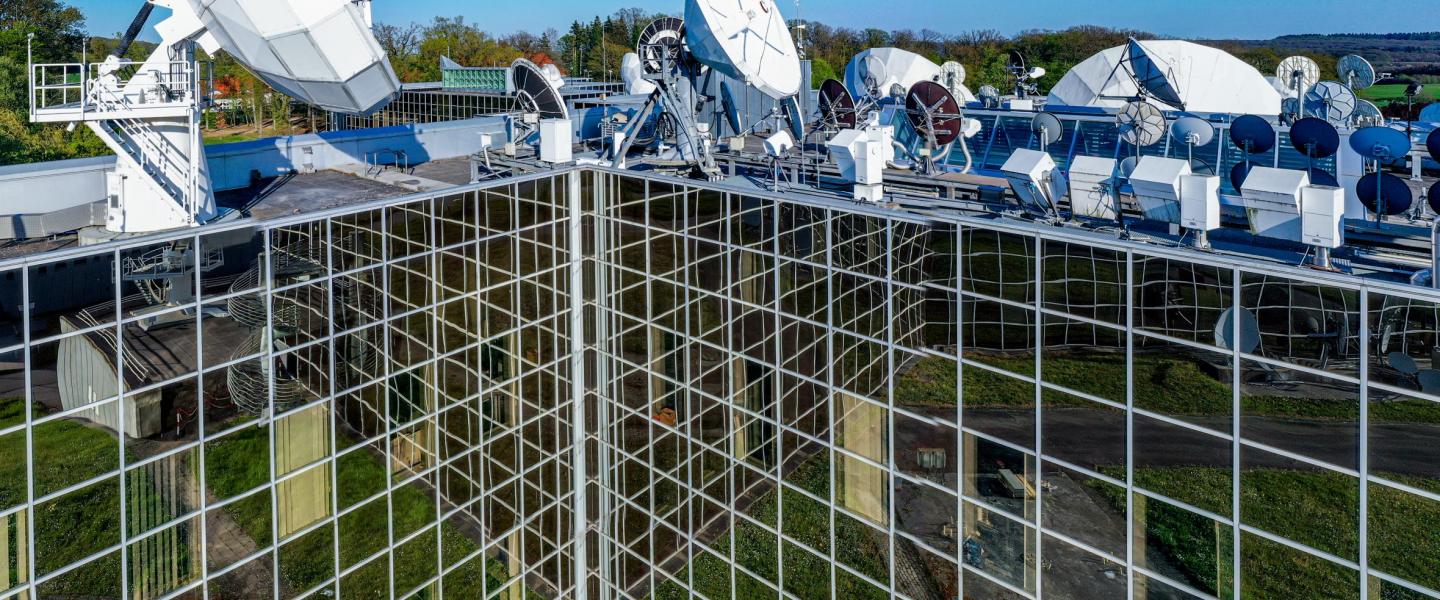 SnT and SES Expand Partnership, Launch Joint Lab to Drive Innovation
Technology advancements developed by both teams will focus on benefits of next-generation satellite connectivity network in domains such as quantum communications, and more
Luxembourg / Esch-sur-Alzette, 14 October 2021 - SES and the University of Luxembourg's Interdisciplinary Centre for Security, Reliability and Trust (SnT) announced today the creation of a joint lab that will explore the benefits of high-throughput satellite systems in the areas of next-generation networks, including quantum communications and cybersecurity. The agreement will see both institutions jointly utilise facilities at their respective sites to expand and strengthen their long-term partnership by leveraging Luxembourg's R&D and SES's industry leadership positions to explore next-generation technology.

The partnership will focus on studying the potential of next-generation high-throughput satellite systems and multi-orbit capabilities, such as SES's Geostationary and Non-geostationary Medium Earth (MEO) orbit fleet.
In addition to this joint initiative, SES and SnT are also collaborating to leverage early access to Luxembourg's supercomputer MeluXina. Rated as one of the most powerful in the world, the petascale computer is powered by green energy and is renowned for its business orientation, serving a large variety of complex data-driven computational workloads, such as Artificial Intelligence and more. In the framework of the joint SnT-SES lab, the team will test algorithms for radio resource allocation for broadband satellite communications systems to maximise the system performance and to dynamically assign the resources based on user traffic demands.
Since 2010, SnT and SES have been collaborating on research in the domain of next-generation satellite technologies. The fruitful work in business-driven innovation projects has seen SES and SnT partnering on the Fonds National de la Recherche (FNR) funded projects in the BRIDGES and IPBG programmes, among other initiatives. The entities have also collaborated on projects with the European Space Agency (ESA), EC's H2020 and on national 5G testbed programmes.

"The past 11 years has seen us achieve great success in our research activities with SES, spearheading new technologies with impact on standardisation, satellite-terrestrial integration, 5G and more. We are delighted to expand the collaboration and broaden into new areas that will benefit information and communication technologies both in Luxembourg and beyond," said Prof. Björn Ottersten, Director of SnT.

"This partnership extension comes at a very important time as we are putting in place next-generation space and ground systems to enable the growing connectivity demand in the high-performance networks," said Ruy Pinto, Chief Technology Officer at SES. "Not only do the R&D activities with SnT benefit Luxembourg's initiatives, this will also set the path for scaling them on a global level, leveraging SES's multi-orbit capabilities and services delivered around the world."
For further information please contact:
Suzanne Ong
External Communications, SES
Tel. +352 710 725 500
[email protected]
Laura Bianchi
University of Luxembourg
Tel. 46 66 44 9451
[email protected]
About SES
SES has a bold vision to deliver amazing experiences everywhere on earth by distributing the highest quality video content and providing seamless connectivity around the world. As the leader in global content connectivity solutions, SES operates the world's only multi-orbit constellation of satellites with the unique combination of global coverage and high performance, including the commercially-proven, low-latency Medium Earth Orbit O3b system. By leveraging a vast and intelligent, cloud-enabled network, SES is able to deliver high-quality connectivity solutions anywhere on land, at sea or in the air, and is a trusted partner to the world's leading telecommunications companies, mobile network operators, governments, connectivity and cloud service providers, broadcasters, video platform operators and content owners. SES's video network carries over 8,650 channels and has an unparalleled reach of 361 million households, delivering managed media services for both linear and non-linear content. The company is listed on Paris and Luxembourg stock exchanges (Ticker: SESG). Further information is available at: www.ses.com.
About SnT
The Interdisciplinary Centre for Security, Reliability and Trust (SnT) at the University of Luxembourg conducts internationally competitive research in information and communication technology. In addition to long-term, high-risk research, SnT engages in demand-driven collaborative projects with industry and the public sector through its Partnership Programme. The resulting concepts present a genuine, long-lasting competitive advantage for companies in Luxembourg and beyond. www.snt.uni.lu
About the University of Luxembourg
The University of Luxembourg is an international research university with a distinctly multilingual and interdisciplinary character. The University was founded in 2003 and counts more than 6,700 students and more than 2,000 employees from around the world. The University's faculties and interdisciplinary centres focus on research in the areas of Computer Science and ICT Security, Materials Science, European and International Law, Finance and Financial Innovation, Education, Contemporary and Digital History. In addition, the University focuses on cross-disciplinary research in the areas of Data Modelling and Simulation as well as Health and System Biomedicine. Times Higher Education ranks the University of Luxembourg #3 worldwide for its "international outlook," #20 in the Young University Ranking 2019 and among the top 300 universities worldwide. www.uni.lu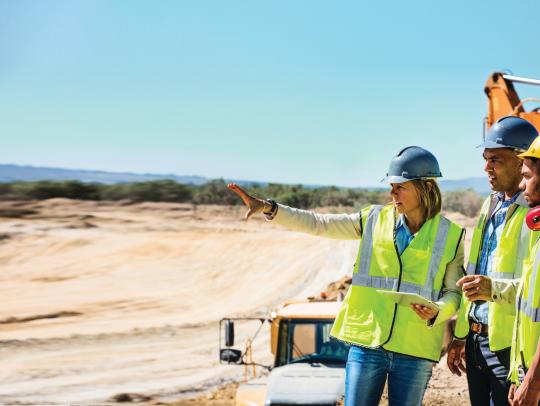 CETel
German-based global satellite provider CETel, enabled by SES' end-to-end managed connectivity solutions, has transformed mining operations in one of the most remote, land-locked sites in the world with access to cloud-based systems.
Read more