SES Networks' High-performance Connectivity Enhances EU Fisheries Control Operations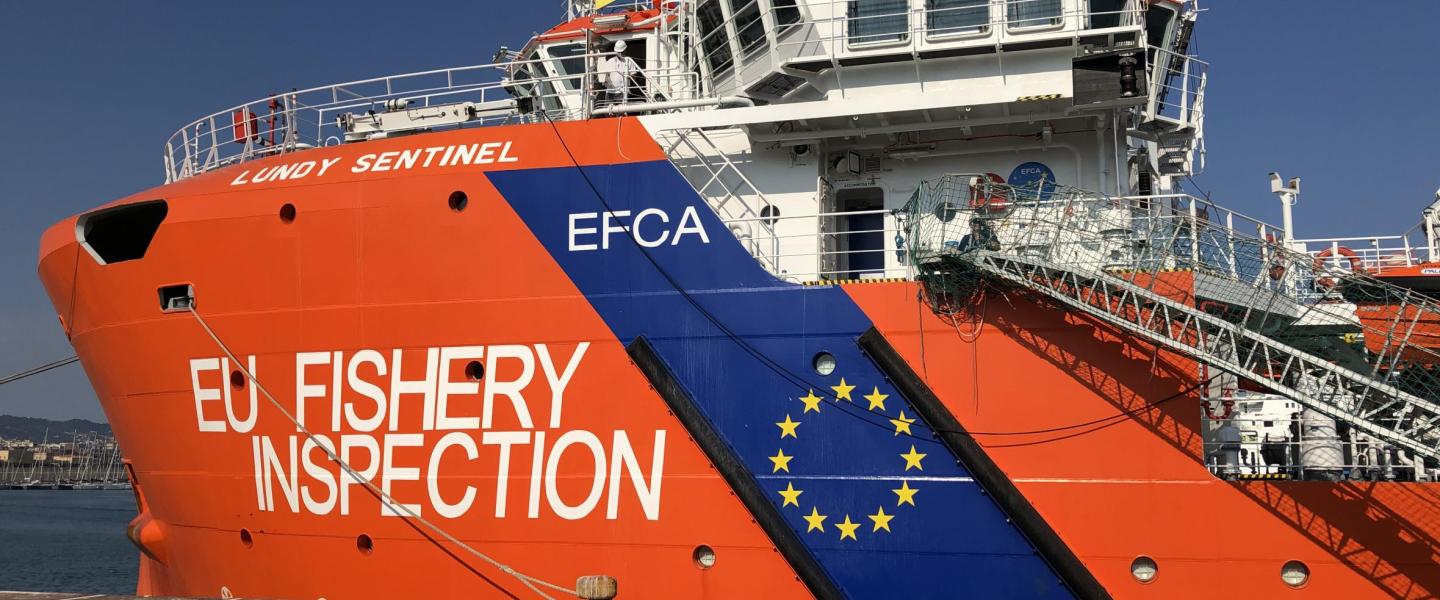 SES Networks' High-performance Connectivity Enhances EU Fisheries Control Operations
The European Fisheries Control Agency (EFCA) experiences seamless connectivity between moving platforms at sea, in air and on land, for real time information on fishery activities under EMSA and SES Networks' framework agreement
Luxembourg, 6 February 2020 – EFCA leverages SES Networks' high-performance satellite-enabled managed connectivity services to allow real-time data exchange between a lightweight Remotely Piloted Aircraft System (RPAS), EFCA's chartered vessel the Lundy Sentinel, and the headquarters on land to ensure timely decision-making. The managed connectivity solution delivered by SES Networks also enables high-performance connectivity to support daily operations aboard patrol vessels. The service is part of a framework agreement between SES Networks and the European Maritime Safety Agency (EMSA).
The patrolling missions in the Mediterranean Sea, the western waters of the north-east Atlantic Ocean, North Sea and Baltic Sea see EFCA use the multipurpose vessel comprising a suite of EMSA solutions, such as pollution and oil spill monitoring and response, and a lightweight quadcopter RPAS. SES Networks' secure solution enables managed services ranging from RPAS real-time data transfer to internet broadband to video and voice applications.
"It is a big honour for us to power such important monitoring missions under our agreement with EMSA, this time with the European Fisheries Control Agency," said Nicole Robinson, Senior Vice President, Global Government at SES Networks. "The managed connectivity services capabilities we put in place aim to serve specific customer requirements, regardless of the mission complexity or geographies. Timely situational assessment translates into better cost-efficiency of resource deployment and operations, and we are delighted that EFCA can leverage these efficiencies."
SES Networks has also enabled other EMSA operations by providing managed satellite communications to support various European authorities, including recent missions in southern Europe, and environmental protection and fisheries control in Iceland.
For further information please contact:
Suzanne Ong
External Communications, SES
Tel. +352 710 725 500
[email protected]
About SES
SES has a bold vision to deliver amazing experiences everywhere on earth by distributing the highest quality video content and providing seamless connectivity around the world. As the leader in global content connectivity solutions, SES operates the world's only multi-orbit constellation of satellites with the unique combination of global coverage and high performance, including the commercially-proven, low-latency Medium Earth Orbit O3b system. By leveraging a vast and intelligent, cloud-enabled network, SES is able to deliver high-quality connectivity solutions anywhere on land, at sea or in the air, and is a trusted partner to the world's leading telecommunications companies, mobile network operators, governments, connectivity and cloud service providers, broadcasters, video platform operators and content owners. SES's video network carries over 8,300 channels and has an unparalleled reach of over 355 million households, delivering managed media services for both linear and non-linear content. The company is listed on Paris and Luxembourg stock exchanges (Ticker: SESG). Further information is available at: www.ses.com
About EFCA
The European Fisheries Control Agency is a European Union agency. Its mission is to promote the highest common standards for control, inspection and surveillance under the Common Fisheries Policy (CFP). Its primary role is to organise coordination and cooperation between national control and inspection activities so that the rules of the CFP are respected and applied effectively.
About EMSA
The European Maritime Safety Agency is one of the European Union's decentralised agencies. Based in Lisbon, the Agency's mission is to ensure a high level of maritime safety, maritime security, prevention of and response to pollution from ships, as well as response to marine pollution from oil and gas installations. The overall purpose is to promote a safe, clean and economically viable maritime sector in the EU.