NorthStar and SES to Advance Commercial Space-Based SSA Services by Providing RSO Tracking from Space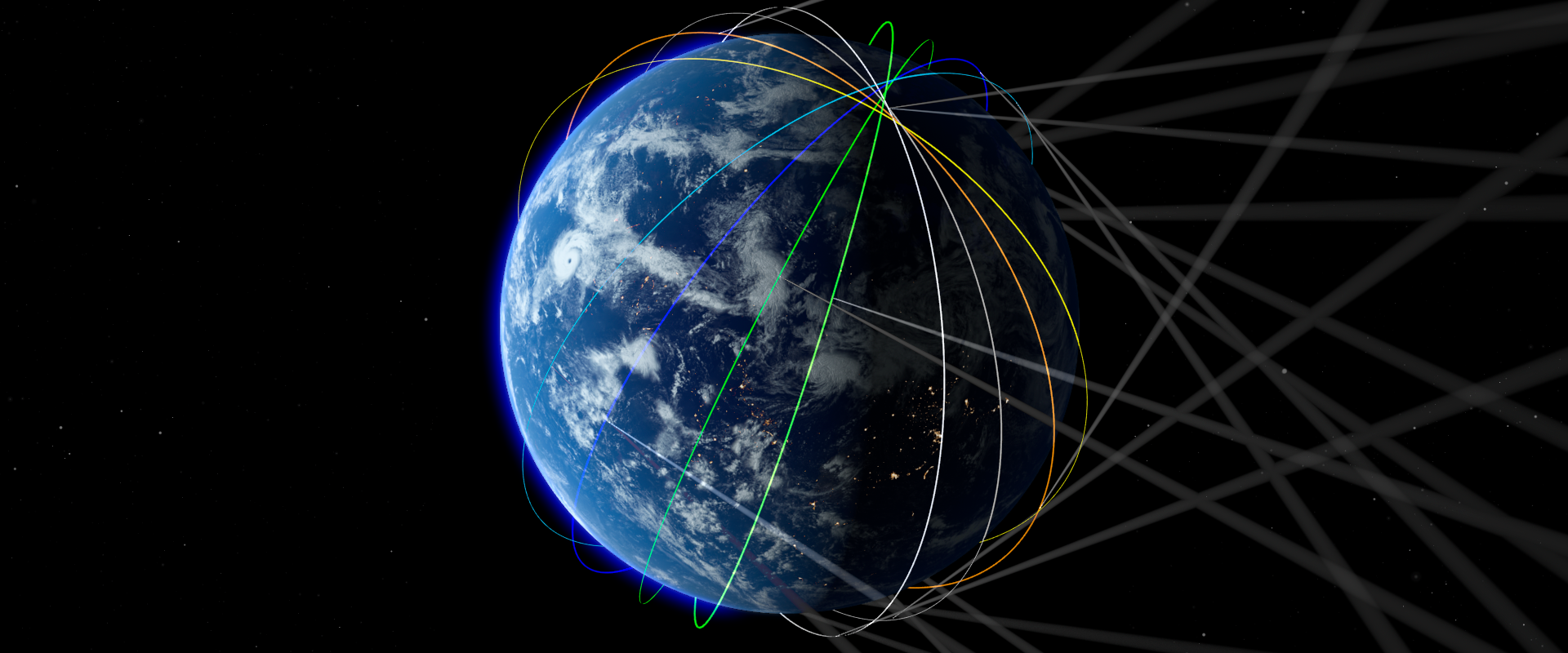 NorthStar and SES to Advance Commercial Space-Based SSA Services by Providing RSO Tracking from Space
Luxembourg, 26 June 2023 – NorthStar Earth & Space Inc. (NorthStar), the first commercial service provider to monitor space from space, and SES, the leader in global content connectivity solutions, have signed an agreement to collaborate on the implementation of next-generation commercial Space Situational Awareness (SSA) services. The aim is to significantly increase the precision of resident space object (RSO) tracking to enhance the safety and sustainability of operations in space, both companies announced today.
This agreement follows NorthStar and SES's announcement last year to collaborate and contribute to the realization of a more sustainable space environment, and reinforces their shared commitment to leading the way towards responsible practices in space. By leveraging their complementary expertise, advanced technologies, and comprehensive satellite networks the companies will collaborate to optimize cutting-edge SSA services of unique dimension, precision and reliability. This commercial service will enhance traditional fleet management capabilities by reducing collision risk and enabling optimum safety and efficiency during operations.

"We are delighted to announce our next step in our strategic partnership with SES," said Stewart Bain, CEO of NorthStar. "The safety and sustainability of space demand collaboration between trusted partners in the space community. Our agreement represents a significant milestone in the advancement of commercial SSA services. By combining NorthStar's innovative SSA services with SES's extensive satellite fleet operations experience, the partnership will deliver unparalleled insights and solutions to transform the way we operate safely in space."
Ruy Pinto, CEO Designate of SES, expressed his enthusiasm for the collaboration stating, "At SES, we recognize the fundamental importance of space sustainability, and we consider it a core pillar of our ESG strategy. Not only do we want to pioneer and lead the way in this sector, we want to collaborate with industry partners to bring about significant change. In this regard, Space Situational Awareness is fundamental to manage the increasingly crowded and dynamic space environment. By partnering with NorthStar, we aim to combine our extensive experience in space operations and space safety, with their state-of-the-art products to deliver more comprehensive and reliable SSA."
The collaboration between NorthStar and SES exemplifies the importance of collective efforts that deliver services that enable safe operations to foster a more sustainable space economy, addressing the urgent challenges posed by increasing space debris and orbital congestion.
For further information please contact:
Suzanne Ong
External Communications
Tel. +352 710 725 500
[email protected]
About SES
SES has a bold vision to deliver amazing experiences everywhere on earth by distributing the highest quality video content and providing seamless connectivity around the world. As the leader in global content connectivity solutions, SES operates the world's only multi-orbit constellation of satellites with the unique combination of global coverage and high performance, including the commercially-proven, low-latency Medium Earth Orbit O3b system. By leveraging a vast and intelligent, cloud-enabled network, SES is able to deliver high-quality connectivity solutions anywhere on land, at sea or in the air, and is a trusted partner to the world's leading telecommunications companies, mobile network operators, governments, connectivity and cloud service providers, broadcasters, video platform operators and content owners. SES's video network carries ~8,000 channels and has an unparalleled reach of 369 million households, delivering managed media services for both linear and non-linear content. The company is listed on Paris and Luxembourg stock exchanges (Ticker: SESG). Further information is available at: www.ses.com
About NorthStar
NorthStar's endeavour is to empower humanity to preserve our planet through a unique Space and Earth information & intelligence platform using space-based sensors. NorthStar strives to help transform the way governments, industry and institutions assess risk, enforce regulations and make decisions to foster the sustainable development of our earth and space environment.
NorthStar's unique space-based commercial Space Situational Awareness services address many of the critical and immediate challenges facing all satellite operators. Striving to see every object in every orbit, NorthStar will deliver more frequent and precise observations of resident space objects than any current system. NorthStar generates its Space Information & Intelligence services through a suite of high-speed, decision quality information services, derived from its unparalleled coverage, object custody, and enhanced predictive analytics.
NorthStar Earth & Space head offices are located in Montréal, Canada, its U.S. subsidiary, NorthStar Earth & Space Systems, Inc. is headquartered in McLean, Virginia and its European subsidiary, NorthStar Earth & Space Europe is headquartered in Luxembourg.
https://northstar-data.com/