M7 Group Continues to Rely on SES Video for Top-quality TV Distribution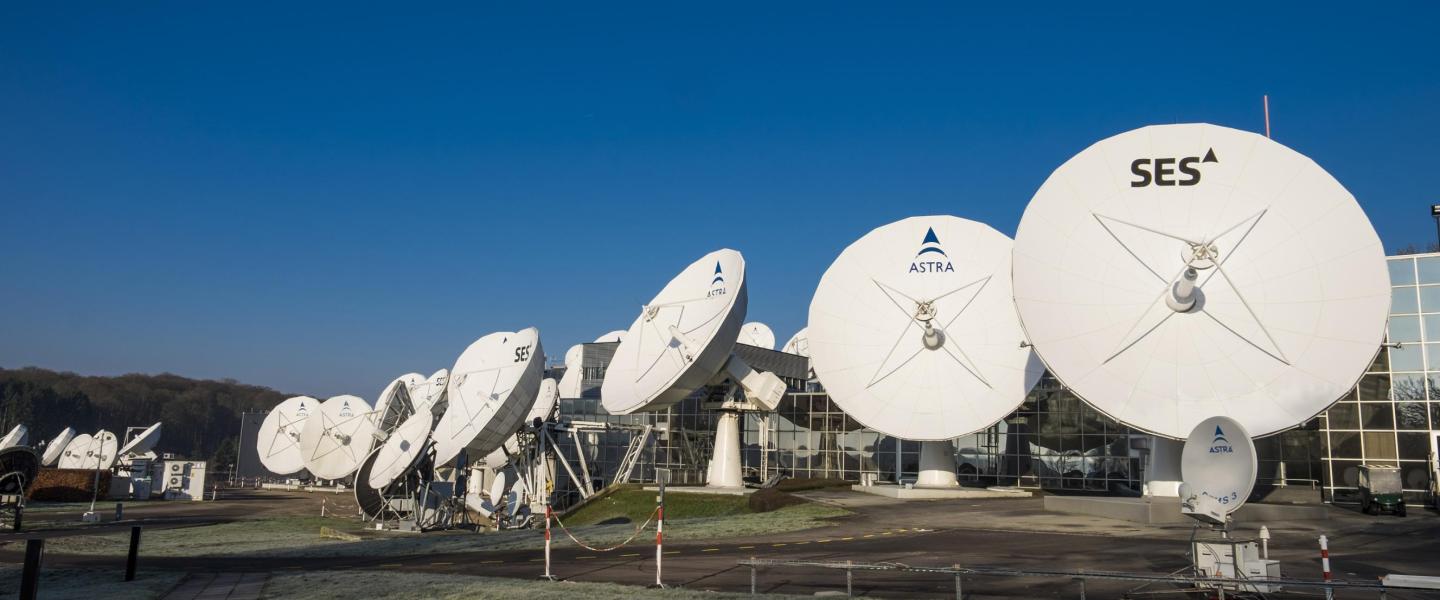 M7 Group Continues to Rely on SES Video for Top-quality TV Distribution
European pay-tv operator extends agreement with SES to broadcast its channel package to the Benelux countries and German-speaking markets
Luxembourg, 11 April 2018 – M7 Group will continue to provide its subscribers with top-quality TV reception following an extension agreement with SES for the delivery of its channels via Europe's prime orbital position of 19.2 degrees East.
Under the agreement announced by SES, M7 Group will continue to use one full transponder on an ASTRA satellite to deliver its TV package to subscribers in the Benelux and across German-speaking countries for the next three years.
"We are pleased with the extension of the 19.2 degrees East transponder contract, allowing us to continue serving our subscribers in the Benelux and German speaking markets with channels via this position, while also benefiting from its extensive content neighborhood", said Bill Wijdeveld, Vice President Business Development at M7 Group. "Being a long-standing customer of SES, we very much value the high quality service provisioning and we look forward to a continued fruitful partnership over the coming years."
"We are delighted to continue providing M7 Group with access to our prime video neighbourhood at 19.2 degrees East, and enable them to leverage our strong reach in the Benelux and German-speaking countries for their distribution," said Martin Ornass - Kubacki, Vice President, Sales Central Eastern Europe, SES Video. "M7 Group has been relying on SES to deliver high-quality content to various parts of Europe for many years, not only via 19.2 degrees East but also via 23.5 degrees East to reach viewers in the Benelux and Central Eastern Europe".

For further information please contact:
Markus Payer
Corporate Communications & PR
Tel. +352 710 725 500
[email protected]
About SES
SES is the world-leading satellite operator and the first to deliver a differentiated and scalable GEO-MEO offering worldwide, with more than 50 satellites in Geostationary Earth Orbit (GEO) and 12 in Medium Earth Orbit (MEO). SES focuses on value-added, end-to-end solutions in two key business units: SES Video and SES Networks. The company provides satellite communications services to broadcasters, content and internet service providers, mobile and fixed network operators, governments and institutions. SES's portfolio includes ASTRA, O3b and MX1, a leading media service provider that offers a full suite of innovative digital video and media services. SES is listed on the Euronext Paris and Luxembourg Stock Exchange (ticker: SESG). Further information available at: www.ses.com